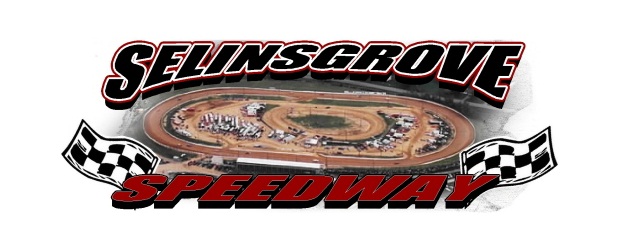 By Steve Inch
HUMMELS WHARF, Pa. – The 2011 edition of the Selinsgrove Speedway & Raceway
Park motorsports show at the Susquehanna Valley Mall, Hummels Wharf, begins
this Sunday, Feb. 20, and runs through Saturday, Feb. 26.
Race cars representing the track's sprint car, late model, pro stock,
roadrunner, micro sprint car, and go kart divisions will be on display for
race fans to view during regular mall hours.
Some of the pre-registered entries for this year's show include the sprint
cars driven by defending champion Pat Cannon, Blane Heimbach, Phil Walter,
Duane Mausteller, Colby Womer, Cody Keller, Matt Horst, and Chad Layton;
the late models of defending champion Jeff Rine, Tony Adams, Donnie Schick,
Kenny Trevitz, Kyle Rhoads, and Gary Beward; the pro stocks of defending
champion AJ Hoffman, Jeff Ceballo, Matt Johnson, and Kenny Erb; and the
roadrunners of Bob Bussey, Brian Johnson, Jeff Swanger, and John and Ken
Schreffler.
Defending champion Todd Hoover will have his micro sprint car on display as
well as 20 other micro sprint cars and more than 45 go karts.
Selinsgrove Speedway season reserved seats will be on sale from 6:30 p.m.
until 9 p.m. Monday through Friday and from 12 p.m. until 7:30 p.m.
Saturday. Speedway officials will also be available during these hours to
assist race teams with transponder sales, AMB and MyLaps registration, and
live scoring setup and demonstrations.
The season kickoff ceremony will be held Saturday in center court at 7:30
p.m. The speedway will also be holding a best appearing race car
competition on Saturday. The winning entries will receive trophies
sponsored by the Middleburg IGA.
The speedway's 2011 season opener will feature 410 sprint cars and pro
stocks at 2 p.m. Sunday, March 13.
Following the season's sprint car opener, the speedway will present a
two-day modified event on Friday, March 18 and Saturday, March 19. The
Friday night show will feature the 358 modifieds in a 25-lap feature paying
$2,200 to win, while Saturday's finale will showcase the Race of Champions
big block modifieds in the Fourth Annual Insinger Performance Products
Icebreaker 40 paying $4,000 to win.
Selinsgrove Raceway Park, the one-fifth mile oval located inside of
Selinsgrove Speedway's half-mile track, will continue to host weekly Friday
night go kart and micro sprint car racing with 32 race dates set for 2011.
The go kart season opener is slated for 12 p.m. Sunday, March 27. The micro
sprint cars will make their season debut at 7 p.m. Friday, April 1.
For a complete schedule, please visit selinsgrovespeedway.com.