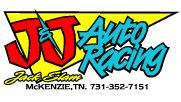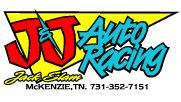 From J&J Auto Racing
McKENZIE, TN (Sept. 26) – J&J Auto Racing drivers were victorious in Sprint car action last weekend. Wade Nygaard was victorious in North Dakota while Shane Morgan beat the CAJUN Sprinters Association in Mississippi. Jim Morris picked up his fourth victory of the year in Pennsylvania and Chris Graf came out on top in Upper Midwest Sprint Car Series action in Minnesota.
RIVER CITIES SPEEDWAY
Wade Nygaard made his wins count at River Cities Speedway in Grand Forks, N.D. this season.  Nygaard, who picked up a feature win at the quarter-mile oval earlier this year, entered last Friday's season finale three points back in the track championship chase.
The North Dakota veteran raced the Nygaard Motorsports No. 9N Auto Finance Supercenter/American Ag Radio Network/Icon Architecture Group sponsored J&J from the sixth-starting position and into the lead on lap 17 of the 25-lap race. He would lead the final eight laps of the race, and had the help of a timely yellow flag en route to claiming his 242nd career Sprint victory and by doing so clinched the 2012 River Cities Speedway Track Championship as well.
"That's the only reason I come out here, to win races," said Nygaard, following the victory. "The points fall where they may. But it is nice to win the championship for our sponsors."
CAJUN SPRINTERS ASSOCIATION
Shane Morgan picked up his second victory of 2012 last Saturday night driving his No. 01 J&J to victory at Jackson Speedway in Byram, Mississippi. The CAJUN Sprinters Association event was the second to last of the 2012 season and Morgan continued his pursuit of the championship. Saturday's victory keeps him in contention for the title and he'll conclude his quest on Oct. 5-6 at Baton Rouge Raceway.
MERCER RACEWAY PARK
Jim Morris raced the No. 16 J&J to victory last weekend in the 13th Annual Little Guy National at Mercer Raceway Park. He jumped out to an early lead only to have it wiped out by a caution flag. This would happen a pair of times in the race and each Morris would take off and hide. In the end, he couldn't be slowed down and went on claim his fourth win of the season.
UMSS – GRANITE CITY SPEEDWAY
Chris Graf and the rest of the Upper Midwest Sprint Car Series (UMSS) drivers made a great first impression at Granite City Speedway in Sauk Rapids, Minn., this past Sunday night. Graf wheeled the No. 20 J&J from the pole position in the first main event at the track for the group in more than 12 years.  At the drop of the green, Graf was a rocket racing out to a solid lead until a lap six caution flag slowed his progress. The final 14 laps ran nonstop as Graf raced to his third victory of 2012 and 10th career UMSS victory.