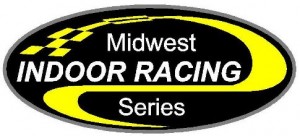 From Mat Prieur
Eaton Rapids, MI — (October 9th, 2012) — The Inaugural Race for the all new Midwest Indoor Racing Series (MIRS) is set for Saturday, November 3rd, 2012 at Perani Arena & Event Center in Flint, Michigan. MGM Motorsports LLC, is a new venture based out of Eaton Rapids, Michigan and will feature MIRS sanctioned short track racing inside sports arenas throughout the Midwest with a six to eight race schedule for the 2012/2013 Winter Racing Season.
For the Inaugural event, MIRS is very happy to announce a partnership with the Hampton Inn & Suites, located on 6060 Rashelle Drive in Flint, Michigan as the immaculate hotel will be the Official Lodging of MIRS for this historic event. Mention "Midwest Indoor Racing Series" when booking your reservation and get the MIRS set rate of $96.00. Normal costs for the rooms start at $149.00 for a savings of $53.00 just by mentioning the series. A group rate is Available as well by using the code "MRZ"
Located just 10 minutes from Perani Arena & Events Center, all types of rooms are available and the Reservations must be made by October 26th, 2012 to get the MIRS Discounted rate. A Free Hot Breakfast is included as well as access to the Heated Indoor Pool and Whirlpool. For those traveling a long distance, Bishop International Airport is conveniently located just a couple of minutes away from the hotel. For more information, please call: 1 (810) 234-8400 today.
The divisions who will be racing at the Inaugural event in Flint, Michigan and at most events during the first season will be: Winged Mini Sprints as well as Non-Winged Mini Sprints, Legends Cars, Arena / Mini Cup Cars (Great Lakes Super Mini Cup & Arena-Type), Great Lakes Tire Go-Karts, Outlaw Shock Company Quarter Midgets, and Lawn Mowers. There will also be a Practice Day and Parking for the teams on Friday, November 2nd. Perani Arena & Event Center is located right off of I-69 on Exit 139 at 3501 Lapeer Road in Flint, Michigan.
Three of the classes feature a multi-division format as the Lawn Mowers will have three separate classes and they are: Super Modifieds as well as Modifieds, and Stock divisions. In addition the Go-Karts and Quarter Midgets also will have a multiple division format as well and both of those divisions have locked down title sponsors for the upcoming inaugural racing season.
Great Lakes Tire, based in Richmond, Michigan will be sponsoring all of the Go-Karts divisions for the 2012/2013 Winter Racing Season at each event. Owners Bob & Gretchen Varney have graciously stepped up in support of the first season for MIRS as the Great Lakes Tire Go-Karts consists of several classes including the top class of "Open". There's also the Purple, Gold, and 360 Flat Head divisions that will be racing as well.
In addition, Outlaw Shock Company, based in Dryden, Michigan has stepped up in support of MIRS for the 2012/2013 Winter Racing Season as Chris & Jessie Hettinger's company is now the title sponsor of all of the Quarter Midgets classes. The Outlaw Shock Company Quarter Midgets feature a wide range of classes including Junior Honda, Senior Honda, Heavy Honda, Lite 160, and Heavy 160 divisions.
The second event of the 2012/2013 season is slated for Saturday, December 22nd, 2012 at the Birch Run Expo Center in Birch Run, Michigan. As for the remainder of the 2012/2013 schedule, several more events are in the works at several different venues throughout Midwest. As soon as those dates are finalized, completing the six to eight race schedule, they will be announced.
MGM Motorsports LLC is a partnership of Scott Menlen, Jack Gritter, and Scott Mathews. For more information and to become a sponsor within the series for the entire 2012/2013 Winter Racing Season, please call Jack Gritter at: 1 (616) 813-5965 or Scott Menlen at: 1 (586) 201-0378. A new website is in development and will be made available very soon. In the meantime, to learn more about the Midwest Indoor Racing Series and the inaugural 2012/2013 Winter Racing Season, please go to the series' Facebook Fan Page located at: www.facebook.com/midwestindoorracing