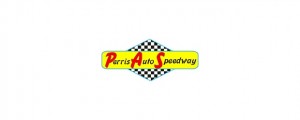 From Scott Daloisio
Perris, CA — ( October 9, 2012) –  The up to date entry list for the 17th Annual Budweiser Oval Nationals
Car #  Driver                    Residence                        Car Owner
2        Austin Williams     Yorba Linda, CA             Jack Jory
3        Rip Williams          Yorba Linda, CA             Jack Jory
4        Nic Faas                 Huntington Beach, CA     Mark Alexander
4X      TBA                                                               Mark Alexander
4H      Tracy Hines            Wilkinson, IN                  Tracey Hines
5        Wes McIntyre        West Lafayette, IN           Baldwin Brothers
5X      Tomas Meseraull    Waveland, IN                   Baldwin Brothers
5E      Bobby East             Pittsboro, IN                    Bobby East Racing
7        Jim Richardson      Graeagle, CA                   Jim Richardson
7X      Cory Kruseman      Ventura, CA                     Mark Priestly
7A      John Aden             Apple Valley, CA             John Aden
11      Dave Darland         Lincoln, IN                      Jeff Walker
18      Ronnie Gardner     Norco, CA                       Kittle Motorsports
20      Chris Windom       Canton, IL                       Tony Stewart Racing
44      Cody Williams       Yorba Linda, CA             Jack Jory
47      Ed Schwarz            Santa Fe Springs, CA       Ed Schwarz
50      Mike Spencer         Temecula, CA                  Ron Chaffin
51      Rusty Carlile          Bakersfield, CA               Rusty Carlile
71      Damion Gardner    Pittsboro, IN                    Damion Gardner
91R    Brody Roa             Buena Park, CA               BR Performance
92      David Cardey         Riverside, CA                  Tom & Lauri Sertich
Early entry deadline is October 10th.  All early entries must be postmarked no later than that date.  After October 10, entry fee is $250.00.
Budweiser Oval Nationals all time victory list.
1996 – Jimmy Sills
1997 – Rip Williams
1998 – Rodney Argo
1999 – Rickie Gaunt
2000 – Tony Jones
2001 – Bud Kaeding
2002 – Bud Kaeding
2003 – Cory Kruseman
2004 – Cory Kruseman
2005 – Dave Darland
2006 – Dave Darland
2007 – Bud Kaeding
2008 – Jesse Hockett
2009 – Damion Gardner
2010 – Chris Windom
2011 – Damion Gardner
Advance tickets for the 17th Annual Budweiser Oval Nationals, the 72 running of the Annual Turkey Night Grand Prix on November 22nd and inaugural 1-800LoanMart Street Stock Turkey Bowl are available 24-hours a day online at:  http://pas.tix.com/Schedule.aspx?OrgNum=7.  You can also order by phone at: 1-800-585-4849.
The entire 2012 PAS schedule is listed at the end of this release.
To keep up with all of the latest Perris Auto Speedway news, photos, gossip and receive special offers, sign up at The PAS Facebook site at:  http://www.facebook.com/home.php – !/pages/Perris-Auto-Speedway/11387679868
You can also keep up with the latest news and receive special offers from The PAS Twitter site:  http://twitter.com/perrisautospdwy.
Perris Auto Speedway wants to thank its corporate sponsors for the 2012 season. 1-800LoanMart, 777 Racecars, Aaron's, Ahern Rentals, All Coast Construction, Amsoil, Ayers Hotel and Spa, Budweiser, Champion Towing, City of Perris, Comfort Inn, Day Construction, Daytona Boat & RV Storage, Frazee Paint, Hoosier Tires, K&N Engineering, P.I.P.E., Pepsi-Cola, Pick-A-Part Auto Salvage, Prolong Super Lubricants, Scott Sales, Snap-on, Soboba Casino, Square H, Swedish Speed, Temecula Valley Pipe & Supply, Trench Shoring, US Foods, Valley Auto Salvage, White Nuckl USA  and Zanzabuku Sports Lounge.
Video and DVD productions of all racing events at Perris Auto Speedway are available from Loudpedal Productions. For more information on these productions you can contact them by calling (805) 844-3854, E-mailing mailto:trtruex@gmail.com or you can visit the web site http://www.loudpedalvideo.com/
For more information call The PAS at: (951) 940-0134.
Perris Auto Speedway is located on the Lake Perris Fairgrounds (home of October's Southern California Fair), approximately one hour east of Los Angeles and one hour North of San Diego. To get to the track, take the 215 freeway, exit on the Ramona Expressway and go three miles east to the fairgrounds.