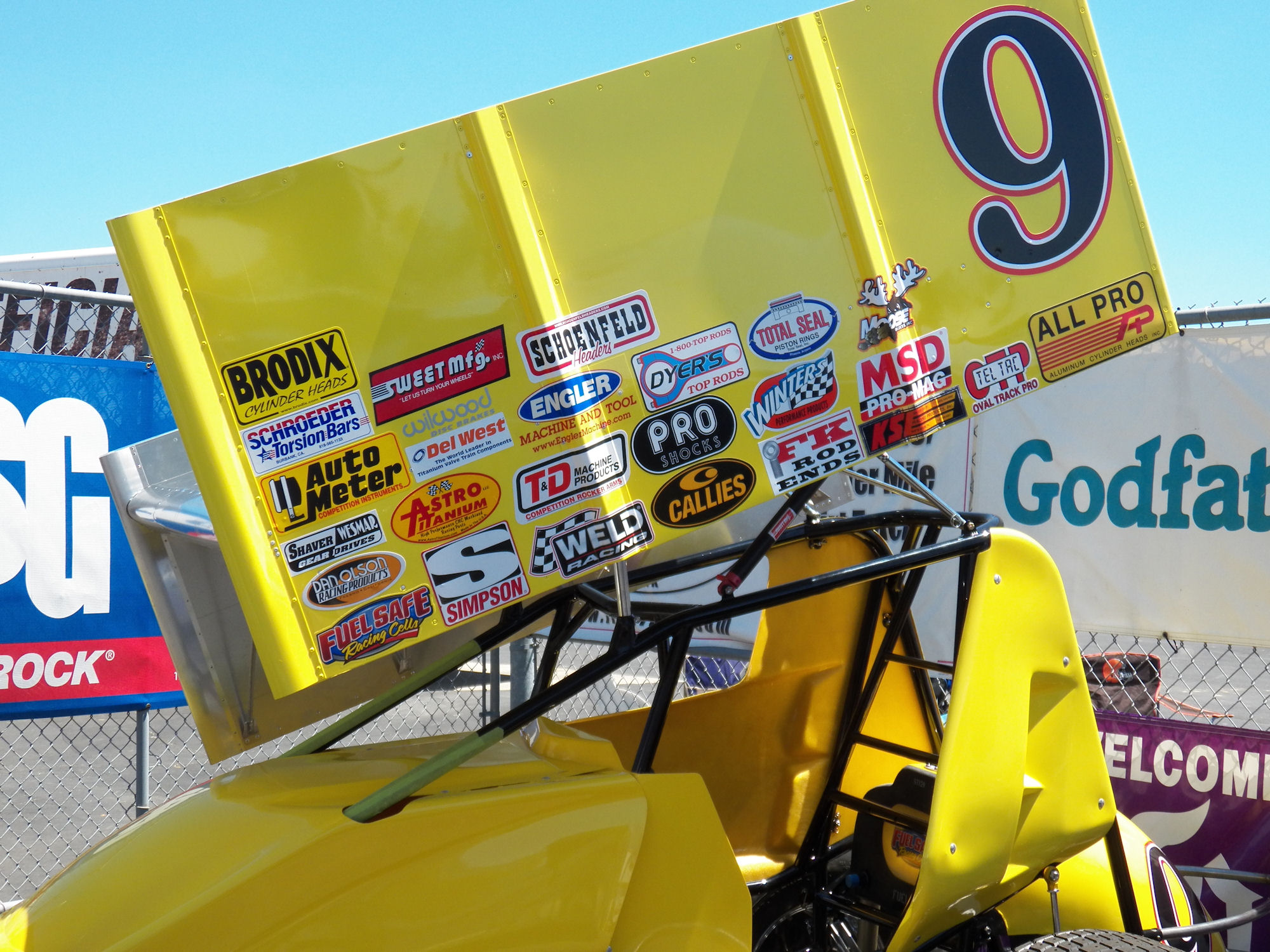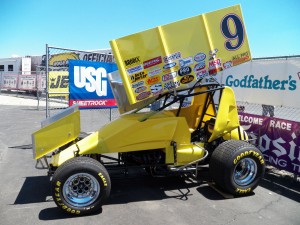 From Bob Baker
Knoxville, IA —  (November 26, 2012) — The current National Sprint Car Museum-benefit Eagle/Ott raffle sprint car, whose winning ticket will be drawn on Friday, December 21, is number nine. That indicates that their have been eight previous 18-month raffles since the successful fundraising program began in 1995. The staff at the non-profit museum is extremely proud that the lucky winners of those raffles have come from seven different states and one Canadian province.
Museum executive director Bob Baker said, "Anytime you have a raffle as large as this one, people want to make sure that it is conducted in a completely fair and open manner. We have always strived to do exactly that, complete with a live streaming video broadcast of the actual raffle drawing. In looking over the results of the eight previous raffles, we have found an interesting fact: the winners have come from seven different states and one Canadian province. I think that speaks volumes about the wide geographic base of our loyal supporters and the randomness of the actual drawings."
The list of the grand prize winners of the sprint car raffles is as follows:
1995/96, Maxim/Gaerte sprint car, Bob Miller, Los Gatos, California;
1997/98, Stealth/Wesmar sprint car, Brandon Rogers, Wichita Falls, Texas;
1999/2000, Gambler/Kriner sprint car, Dean Ryan, Greensburg, Indiana;
2001/02, Avenger/Gaerte sprint car, Ron Kuhn, Lee's Summit, Missouri;
2003/04, J&J/Ott sprint car, John Turner, Cottonwood, Arizona;
2005/06, Maxim/Kistler sprint car, Mike Kiser, Cooperstown, New York;
2007/08, JEI/Shaver sprint car, Claudine Deshaies, North Kingstown, Rhode Island;
2009/10, J&J/Kistler sprint car, Tom Kusznier, Thunder Bay, Ontario, Canada;
2011/12, Eagle/Ott sprint car, ?, ?.
Tickets can be purchased at the upcoming Performance Racing Industry (PRI) Trade Show in Orlando or the International Motorsports Industry Show (IMIS) in Indianapolis, by visiting the museum in Knoxville, Iowa, or by calling the museum toll-free at 1-800-874-4488. Tickets are just twenty dollars each or six tickets for one hundred dollars. Those seeking more information on the museum-benefit raffle car can visit the www.sprintcarhof.com web site.