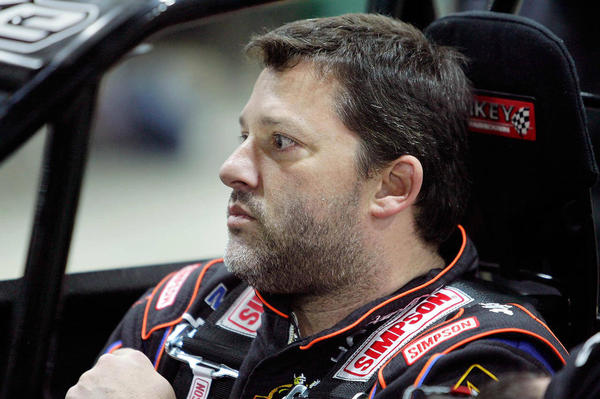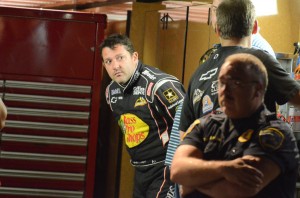 From Bill Klingbeil
Indianapolis, IN —  (January 4, 2013) — Tony Stewart Racing (TSR) announced today that three-time NASCAR Sprint Cup Series champion Tony Stewart will appear in the Chevrolet Performance display Wednesday (Jan. 9) during the 27th Annual Lucas Oil Chili Bowl Nationals presented by General Tire at the Tulsa (Okla.) Expo Center. Stewart will take part in a question-and-answer session that will be open to the public in the trade show area at the Chevrolet Performance display from 4 to 4:30 p.m. CST.
The event will be moderated by author and motorsports writer Dave Argabright on behalf of Chevrolet Performance. Stewart finished 10th in last year's Chili Bowl finale after not participating in the event for three consecutive seasons (2009-2011). This year, he returns to action in the TSR No. 14 Chevrolet Performance/Spike/Chevrolet in the most prestigious Midget race of the year.
The Chili Bowl, which takes place inside the typically fan-packed confines of the QuikTrip Center's Tulsa Expo Raceway, will see Stewart and more than 250 drivers attempt to qualify for one of the coveted spots in Saturday's 50-lap A-Main finale.  Each driver will participate in a qualifying program and accumulate points.
Stewart is one of only five drivers to win the Chili Bowl more than once, and one of 17 different drivers to win it since the inaugural event in 1987. He has a pair of Golden Drillers in his collection after scoring Chili Bowl victories in 2002 and 2007. Stewart earned Chevrolet its initial Chili Bowl triumph in 2007 and hopes to deliver a second for the brand next week.
The three-time NASCAR titleist prepped for the upcoming Chili Bowl by leading all 40 laps of the POWRi Lucas Oil National Midget Series-sanctioned third annual Battle at the Center on the one-sixth-mile Mini Magic Mile at the Southern Illinois Center in DuQuoin, Ill, last month. He drove the special-edition black, carbon-fiber entry that has been dubbed the "Back in Black" machine that he'll compete with in Tulsa.
For more information regarding the 2013 Lucas Oil Chili Bowl Midget Nationals, visit www.chilibowl.com.
Information regarding Stewart or TSR can be found at www.tonystewart.com or www.tonystewartracing.com.
Tony Stewart Racing can be followed on Facebook at "Tony Stewart Racing," and on Twitter at @tonystewart_rcg.