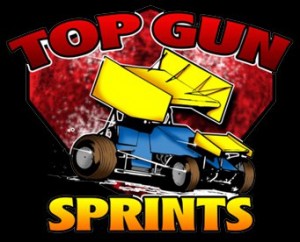 From Curtis Whalin
Over $7,000.00 in money and product was awarded at the Top Gun Sprint Series 2012 Banquet held on Saturday, January 26th.  Matt Kurtz was crowned as the series Champion.
It was announced at the Banquet that Eagle Jet International will be the title sponsor for the series for the next three (3) years.  This support will certainly take Top Gun Sprint series to the next level and allow for the betterment of dirt sprint car racing.
A sixteen (16) event race schedule was announced for 2013 with opening night being Saturday, March 9th at Henry County Motorsports Park in Clewiston, FL.
Details of an Eagle Jet 'Shoot Out' will be announced soon.  This will involve events at three or four of the tracks during the season.