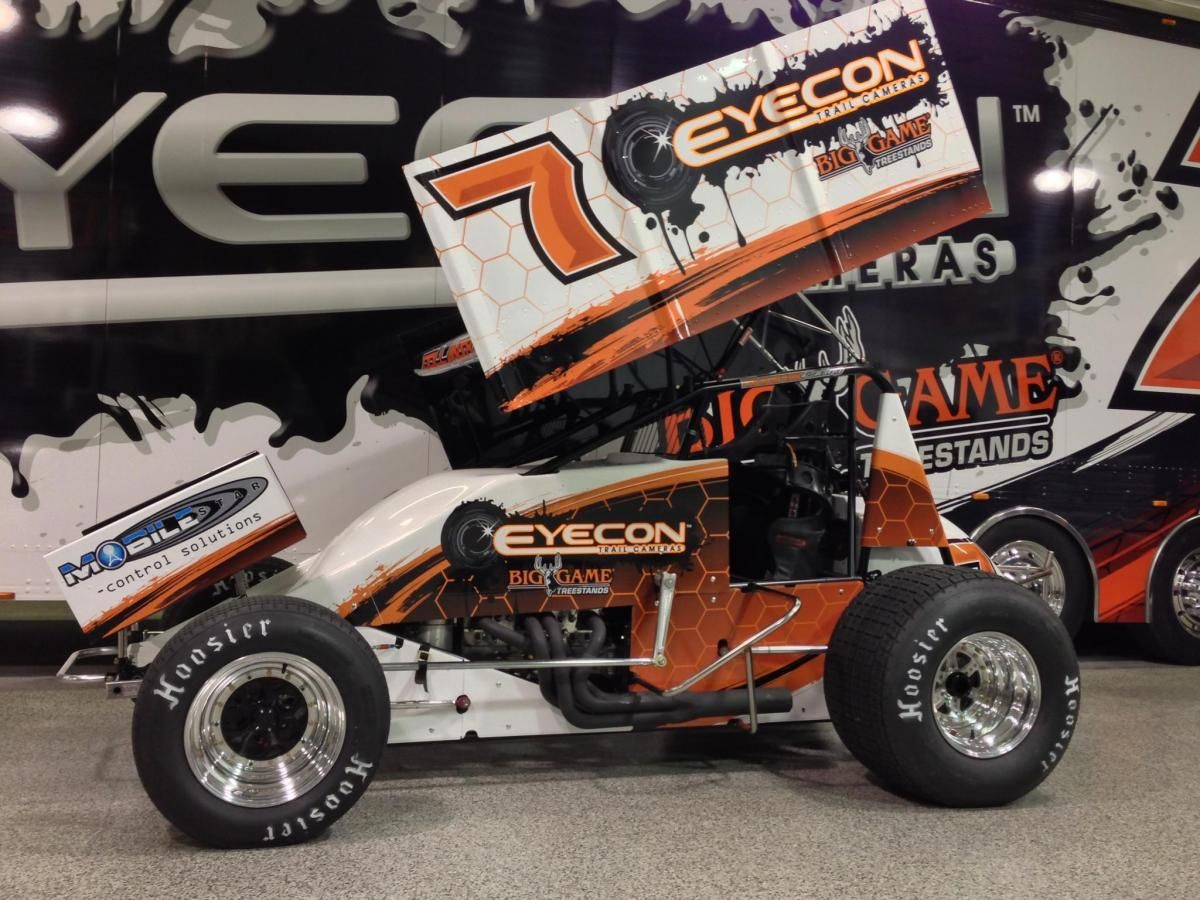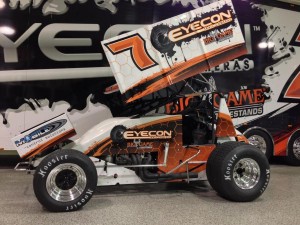 From CDR
One of the longest early season West Coast swings in recent years is about to kick off.  After two weeks off, Craig Dollansky and the rest of the STP World of Outlaws will embark on the bright lights of Las Vegas next week for a pair of events beginning on Wednesday, March 6th, before traveling to Arizona and then to nine shows scattered across California take the series schedule into mid-April.
Since recording two top-ten finishes in Florida before an incident in the final laps during the finale erased a top-five, the Eyecon Trail Cameras #7 team has returned to the shop in Minnesota.  While there are always various tasks to complete, Dollansky and the team have spent time applying some things they learned in Florida before heading to The Dirt Track at Las Vegas where 'The Crowd Pleaser' has recorded 21 top-tens including 14 in the top-five.
"Florida didn't go as well as we would have liked but we were able to learn some things that will be helpful as we go forward," commented the Elk River, Minnesota native.  "DJ and Sean have been working hard on our two weeks off preparing for the long West Coast swing.  Even though we didn't get the start to the season we wanted we're not going to dwell on it, we know there are a lot of races to run between now and November and we're all looking forward to getting back to racing next week in Vegas."
Following the two-day show in 'Sin City' that is run in conjunction with NASCAR, the #7 team will take on Tucson International Raceway on Saturday before heading for the first of two California swings this season where 'The Crowd Pleaser' is eager to take on the tough local competition on the tight bullrings.
"The team and I are looking forward to the West Coast swing," said Dollansky.  "I enjoy the short tracks as much as the high speed tracks and the West Coast is where we get to a lot of the short track we run."
Stay up-to-date with CDR at Facebook.com/DollanskyRacing as well as DollanskyRacing.com where the latest computer wallpaper for March is now available.
Listen or watch all the coverage next week from The Dirt Track at Las Vegas on DIRTVision.com.