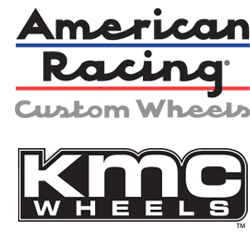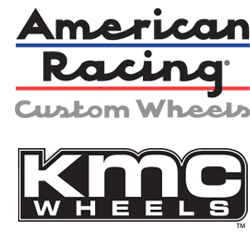 From Shawn Miller
Concord, N.C. — (March 4, 2013) —  KMC Wheels and American Racing Wheels are joining the World of Outlaws as a sponsor of the World of Outlaws STP Sprint Car Series and the World of Outlaws Late Model Series in 2013. The move signals a commitment by the aftermarket wheel brands to a passion shared by more than a million fans that attend World of Outlaws events each year.
The two brands will share the "Official Wheel of the World of Outlaws" designation.
"Our customers are action sports fans," said Dan Ricehouse of Wheel Pros. "They're passionate about their vehicles and passionate about racing. We share that same excitement, and are very active in supporting the activities that are important to our customers. Our whole company is thrilled to be involved."
American Racing is an iconic brand and a wheel industry leader in craftsmanship, engineering, innovation and performance. Founded in 1956, the brand's roots date back to the golden era of hot rodding and American Racing continues to produce top-selling wheel styles for the automotive aftermarket. The KMC brand has a 30-year legacy of delivering quality aftermarket and off-road wheel styles for on- and off-road use, with a focus on the light truck market. Both brands are owned by Wheel Pros.
The multi-year agreement between Wheel Pros and the World of Outlaws will bring the two brands to a new audience of enthusiasts.
"KMC and American Racing both produce popular aftermarket wheel styles for light trucks and passenger cars," said Ben Geisler, chief marketing officer of the World Racing Group. "If you walk the parking lots at any of our events you will find everything from hot rods to 4×4 trucks to classic cars, making this partnership a great fit for World of Outlaws."
Wheel Pros is a longtime motorsport supporter. Through its portfolio of popular wheel brands, Wheel Pros backs top teams and drivers in NHRA, IndyCar, off-road racing, motocross, NASCAR and road racing.