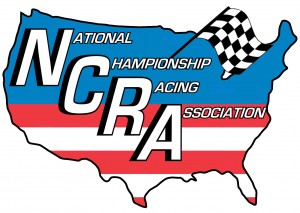 From David Smith, Jr.
Park City, KS – (March 14, 2013) – To encourage race teams to stay overnight in one of the hotels/motels in the city of Park City, Kansas, officials with 81 Speedway have announced an incentive for all teams competing in any of the National Championship Racing Association sanctioned events for the upcoming 2013 race season, as well as the special two day practice days scheduled for the speedway this coming Saturday and Sunday afternoon.
Here are the requirements and the benefits:
Drivers will need to bring their receipt showing that they are staying or have stayed at a Park City hotel/motel at the time of draw for heat race line ups and after the draw has closed, series officials will pick a receipt out of the box of receipts. The NCRA will award a team two (2) pit passes and one (1) car entry fee at the next scheduled NCRA sanctioned event held at 81 Speedway. If more than one NCRA division is competing that night, each series division competing that night will have separate draws and separate winners.
For example: This special promotion starts "now" so if any sprint car drivers come to 81 Speedway this weekend practice, the following weekend or even Friday nights sprints only practice session, you can bring your receipt and it will be kept until the draw for the Saturday night, March 30th season opener for the 360 sprinters. Then a receipt will be drawn and the lucky recipient will be awarded the two free pit passes and free car entry at time of draw.
In turn, if any modified or sport mod driver does as mentioned above, their receipt will be drawn on the opening night of the "Sprint Scramble" scheduled for Friday night and Saturday night, April 5-6th.
The following are list of the eligible hotels/motels:
Days Inn – (316) 832-1131
Comfort Inn – (316) 744-7711
Sleep Inn – (316) 440-5050
Super 8 – (316) 744-2071
Best Western (316) 832-9387
All motels are located in Park City and within five miles from the Speedway. The track is located north of Wichita on I-135 to exit 16, then .7 mile west on 77th St. in Park City. If you have any questions concerning this promotion, please contact the 81 Speedway office (316) 755-1781.