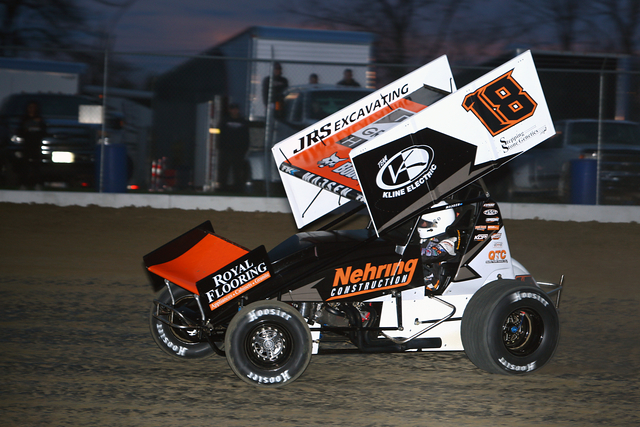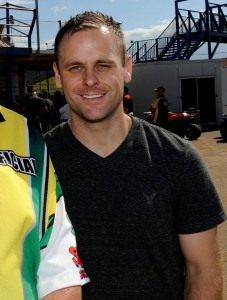 From Peterson Media
Over the last couple of years, one of the greatest rivalries at the Knoxville Raceway has been Ian Madsen, and Brian Brown, and on Saturday night fans were treated to a battle between the duo, as Madsen came up just short and scored a second place finish.
With Mother Nature reeking havoc over the speedway the last few weeks, Madsen showed he still knew how to get around the historic speedway as he timed his KCP Racing No.18 machine in second fastest during time trials, right behind Brown.
Heat race action saw Madsen line the Nehring Construction/Team Kline Electric/Logan Contractors Supply entry up in the third row, and the St. Mary's, NSW driver was able to work into the fifth spot, and transfer into the feature event.
After the re-draw, Madsen had the 'one pill' in hand, putting the Royal Flooring/Greenland Homes of Iowa/Stepping Stone Genetics entry on the pole for the feature event.
When the green flag dropped, Madsen rocketed to the early lead, as Brown quickly jumped up into the second spot, and pressured the QTC/Factory Kahne/Rider Racing Engines powered machine.
Fending off Brown, Madsen was in command of the race, for the first 10-laps until a caution slowed the pace, and put Brown on his rear bumper for the restart.
On the ensuing restart, Madsen went low into turns one and two, and Brown was able to get around him on the high-side to take the lead, but Madsen would not go away quietly.
With cautions slowing the pace form lap 10-14, Madsen was unable to get going to get a run on Brown, and when the race finally had a six-lap green flag run, Madsen was unable to catch Brown, and he settled for runner-up honors.
"Brian Brown gets around this place really well, and we won't hang our heads after running second," Madsen said. "We (KCP Racing team) are really starting to gel and communicate well, and I think some wins are coming quick."
Ian and his KCP Racing team would like to thank Nehring Construction, Team Kline Electric, Logan Contractors Supply, Royal Flooring, Greenland Homes of Iowa, Stepping Stone Genetics, Quality Traffic Control, Factory Kahne, Rider Racing Engines, JRS Excavating, Brown and Miller Racing Solutions, Kent Performance, Smith Precision Products, Moose Blocks, Speedway Motors, Watson's Express Transport, and Kustom Concrete Pumping for their support.
2013 BY THE NUMBERS: Starts-30, Wins-6, Top-5's- 12, Top 10's-17
ON TAP: Ian and his KCP Racing team will be in action this Saturday night at the Knoxville Raceway before heading back to the Huset's Speedway on Sunday night.
STAY CONNECTED: To keep up with Ian make sure you follow him on twitter by clicking over to www.twitter.com/IanMadsen. You can also visit the teams website at www.kcpracing.com.