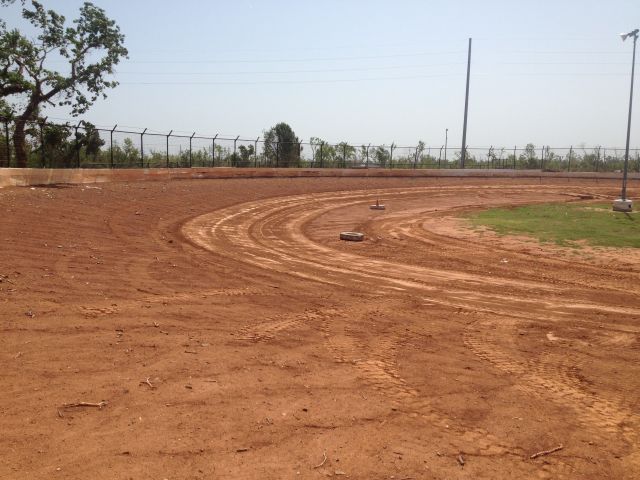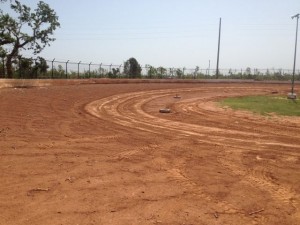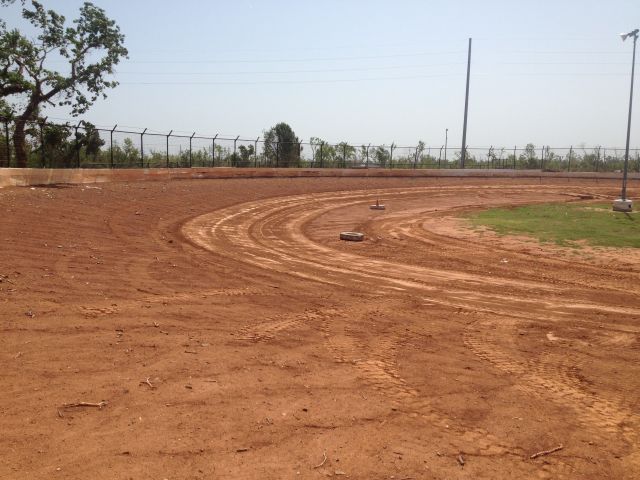 From Cody Morris
Oklahoma City, OK — (June 27, 2013) — The battle to rebuild I44 Riverside Speedway enters its' second week amid a fresh wave of invigorating support from the local and racing communities, as well as several important announcements.
The #Restore44 Benefit will be held at Pole Position Raceway on July 11th from 5pm-9pm. Among the many festivities will be a silent auction. Far from a typical auction, we will have items spread across all ranges of access and locales, and from multiple professional sports as well.
Items are already being accumulated and a variety of professional teams and players of several sports contacted to contribute in the effort to rebuild a cornerstone of the local community devastated by the May 20th tornado.
To contribute contact the following:
I44 Riverside Speedway 405.633.1583
Pole Position Raceway Greg Slaton 405.202.7600
i44riversidespeedway@gmail.com
Pole Position Raceway is the nationwide leader in indoor kart racing and the Oklahoma City venue is among the largest indoor karting tracks in the nation. For an exciting look at this industry leader of a spectacular experience like no other, visit www.polepositionraceway.com.
———————————————————————————
Speedway promoters Mark Banister and Gloria Olexa continued the arduous task of restoring the catch fence throughout the past week to finalize that phase before track lighting can be purchased and installed.
The I44 Riverside operators delightfully managed to snare their PR fellow and make their way to Lawton Speedway for last Wednesday night's ASCS Speedweek event that featured three-time NASCAR Sprint Cup champion Tony Stewart in action – adding a few faces to a sell out standing room only crowd. Mark and Gloria were swamped all night with waves of supporters and fans stopping by to say hello. It was the first racing outing for Mark and Gloria since May 18th, two days before both their home and business were destroyed in the deadly May 20th tornado.
On a lighter note, the parking lot experience alone was proof to Mark Banister's talents at the wheel ( a sprint car veteran from the late 80's/early 90's), while the I44 Riverside captain also lamented the lack of acceleration their rental car features, leading their plus one to wander if Mark spent ensuing night's of the recent supermoon honing his pilot skills – especially since all debris was cleared from the racing surface and infield late last week. One can only wander.
But that does conveniently lead us to our next Volume 2 feature. The entire racing surface and infield is now debris free and the pit/admission fencing on the north side of the grounds restored. Mark and crew are out battling the heat wave each day as they pour sweat into final structural repairs on the catch fence. Here are a few pictures of the hard earned progress Mark and crew have made at clearing the massive debris field from the track surface and infield. (courtesy Rhesa Burk):
6-22cleanup1.jpg
6-22cleanup3.jpg
—————————————————————————————-
Our third and final feature in #Restore44 Volume 2 is exclusively for our sponsors and our proud new additions to the cause.
MelMark Pipe & Supply has agreed to take care of all of I44 Riverside's Piping needs, which as one could imagine, are quite extensive with the amount of fencing destroyed. MelMark has been a key fixture in regional mini sprint racing for the past several seasons, sponsoring multiple young talents and the two mini sprint venues housed in the Sooner State. In recognition of MelMark's contribution to #Restore44, they will be a featured associate sponsor as well as have a billboard on the catch fence for their excellent local business.
A weekly racer at I44 Riverside Speedway, Fletcher, Oklahoma's Blake Dacus stopped by the track late last week. The leading Heat & Air business based in Fletcher, Oklahoma also servicing surrounding areas, Dacus Heating & Air made a $1,000 contribution to the #Restore44 mission and earned a proud place as an associate sponsor to the speedway.
Furthermore, Dacus plans to cool down each the office, concession, and restrooms – quite the reward for the one structure the tornado did not pulverize. At the grand reopening of I44 Riverside Speedway on Friday, August 2nd for the 14th Annual Mini Sprint Nationals – do note the fast pair of Dacus Heating & Air powered entries – the orange 29 driven by Dacus and the orange 09 driven by Tyler Gordon. As Dacus Heating & Air will be recognized strongly both at the track and in all releases, please be sure to stop by and thank the weekend warrior for his contribution to restore dirt track racing to the OKC area and their support of a local business hit hard by the May 20th storm.
Another addition to the billboard family was among the most pleasant surprises granted the I44 Riverside family last Wednesday. One of the most ardent supporters of our mission to #Restore44 is also the proud mother of the hottest young open wheel driver in the nation, Norman, Oklahoma's Christopher Bell.
The USAC National Midget point leader was in between a Midget Speedweek title and a weekend in the Brandon Berryman no. 31 doing winged 360ci work (in which the young gasser snared his first career ASCS victory). Christopher's mother, Kathy Bell, was on hand for a joyous evening that ended with a top five finish and surprising Mark and Gloria with a contribution from Southern Illinois Raceway.
Located in Marion, Illinois, Southern Illinois Raceway is the proud site of The Highbanks Hustle and features the very best mini sprint racing in Illinois, hosting several Lucas Oil POWRi Outlaw micro events as well.
Both Christopher and Kathy Bell proudly presented I44 Riverside Speedway with a $408 contribution from Southern Illinois Raceway. To catch a shot of the elated occasion come visit I44 Riverside Speedway on Facebook.
On behalf of Mark and Gloria, I44 Riverside Speedway extends our most gracious and heartwarming thanks to Southern Illinois Raceway. They are the first speedway to contribute to the rebuilding of Oklahoma City's last remaining speedway. Thanks for standing up for OKC racing!
Finish Line Designs owner Cody Meade created and sold stickers to contribute to #Restore44 in recent weeks. The Oklahoma No Fender Network founder raised approximately $800 on behalf of I44 Riverside Speedway, as well as a personal $100 contribution on behalf of the Meade family.
Setting the standard in micro sprint diversity, Cody does graphics/wraps on several regional rides while also operating the Oklahoma No Fender Network on Facebook, the home for open wheel racing updates in the state of Oklahoma. Meade also pilots the red no. 71 many weeks at Tulsa's Port City Raceway.
The Meade family will almost surely be on hand for the grand reopening of I44 Riverside come the 14th Annual Mini Sprint Nationals on August 2nd, stop by and say hello to this very delightful young family.
Wall Panel Sponsors as of 6/24
1 – 2J Wehkamp Racing (Wehkamp Racing – Cimarron, Kansas)
2 – 2J Wehkamp Racing (Wehkamp Racing – Cimarron, Kansas)
3 – 3J Wehkamp Racing (Wehkamp Racing – Cimarron, Kansas)
4 – 3J Wehkamp Racing (Wehkamp Racing, Cimarron, Kansas)
5 – Jennings Powder Coating (Brandon Jennings – Oklahoma City)
6 – Jack Hall #37 (Jack Hall)
7 – 2B Brandon Boggs (Boggs Racing – Lawton, Oklahoma)
8 – Bobby Brewer #1 (Bobby Brewer – Cabot, Arkansas)
9 – Nathan Rainey #99 (Matthew Rainey – Choctaw, Oklahoma)
10 – Lyndon Harvey 99H (Harvey Racing – Decatur, Texas)
11 – Christian Kinnison #82 (Kinnison Racing – Mansfield, Texas)
12 – Boggs Racing 2B (Randy Boggs – Lawton, Oklahoma)
13 – Stars Elite Cheer (Kerrie Boggs – Lawton, Oklahoma)
14 – Fliptastics Gymnastics (Courtney Boggs – Lawton, Oklahoma)
15 – P40 Aaron Dromgoole (Dromgoole Racing – Euless, Texas)
16 – Derrick McBride #98 (Derrick McBride – Newcastle, Oklahoma)
17 – Lyndon Harvey 99H (Harvey Racing – Decatur, Texas)
18 – Jake's Dad Carbs (Duane Keel – Mustang, Oklahoma)
19 – povertybarn.net
20 – Ryan Anderson #00R (Ryan Anderson – Anadarko, Oklahoma)
21 – Finish Line Designs (Cody & LeeAnn Meade – Dewey, OK)
Current total: $1,470
Panels remaining: 93
Billboard sponsors as of 6/24
1 – Barnum's Plumbing, Inc. (Oklahoma City) 550
2 – Dacus Heating & Air (Fletcher, Oklahoma) *Associate
3 – MelMark Pipe & Supply *Associate
4 – Southern Illinois Raceway (Marion, Illinois)
5 – Oklahoma No Fender Network / Finish Line Designs * Associate
Current total: $2,758
Billboards remaining: 33
Off to a quick start in the first full week of the #Restore44 effort, I44 Riverside enters a pivotal week in the rebuilding effort. The countdown is at 35 days until I44 Riverside reopens with the 14th Annual Mini Sprint Nationals. Approximately $4,228 was raised in week one!
If you haven't already joined the effort to #Restore44, we implore you to come join the mission to rebuild what the May 20th tornado took from the local and racing community. To announce your commitment simply go to www.i44riversidespeedway.com or contact I44 Riverside Speedway at 405.633.1583 or e-mail us at i44riversidespeedway@gmail.com.