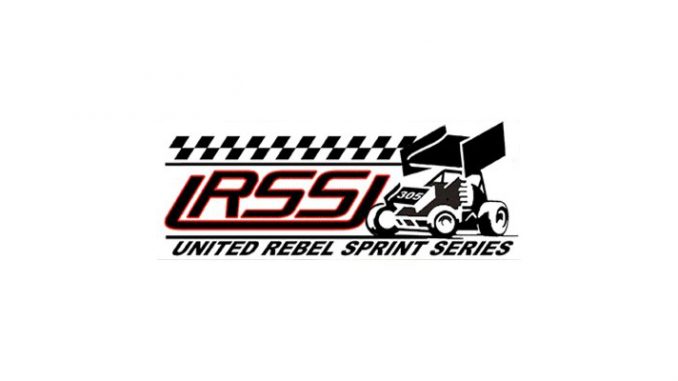 From URSS
Dodge City, KS — (June 3, 2015) — The United Rebel Sprint will travel to Dodge City Raceway Park this Saturday June 6th in the first of four appearances at the famed 3/8's high banked oval. The date is a make up for the rained out earlier this season. With three races in the books, the URSS Series has had three different drivers grace victory lane. Jed Werner picked up his first career win at Liberal, Jeff Radcliffe at Wakeeney Speedway and Koby Walters taking the win at RPM Speedway last Saturday night.
Ness City Kansas ace Lucas Cranston will be looking to keep building on his early season momentum after picking up his first win at DCRP earlier this season. Other Kansas Region drivers including former National Champions Brian Herbert and CJ Johnson as well as URSS regulars Steven Richardson, Keefe Hemel, Zach Blurton, Jeremy Huish, Coby Pierce, Kade Hagans, Taylor Velasquez, Kaden Taylor and many more URSS favorites. The Colorado Region will be well represented with Zac Taylor, 2013 and 2014 URSS National Champ Jake Bubak among others making the trek to DCRP.
Added into the mix will be the drivers from the DCRP Precise Sprint Series as all drivers will being earning Series points towards the 2015 DCRP Series Championship. Ray Seemann, Beau Ricke, Lance Davis, Tyler and Jordan Knight and many expected to make for an outstanding field of 305 Sprint Cars looking to pick up the win in the first URSS Sanctioned race of 2015.
Don't forget to visit the URSS trailer to pick up a 10th Anniversary URSS Commemorative T-Shirt. As always you can visit the pits after the racing action to grab an autograph, picture or a T-Shirt from your favorite driver.
If you cannot attend Saturday nights race at Dodge City Raceway Park, you can always tune into the live broadcast at www.racinboys.com to catch all of the action with Kyler Fetters calling the action starting at 7:30.
As always you can visit the URSS website at http://www.unitedrebelsprintseries.com for up to date news, points, driver's profile and much more.