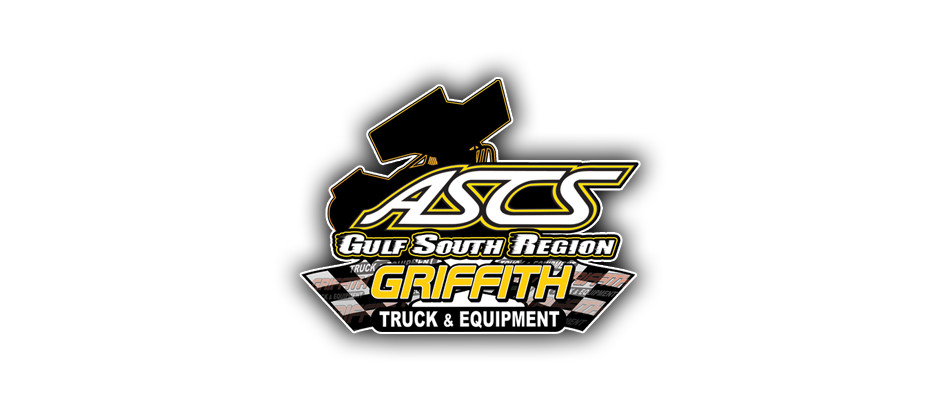 From Bryan Hulbert
Goliad, TX — (July 24, 2015) — Never count out the five-time champ, as Ray Allen Kulhanek opened the Shady Oaks Classic with a win, and closed up the points chase to 13 behind Kevin Ramey with the Southern Trailer Works ASCS Gulf South Region presented by Griffith Truck and Equipment.
Only 14 from the points lead, defending series champion, Channin Tankersley, put the Challenger Drilling No. 14 on the silver step with Tommy Bryant, Michael McNeil, and Michael Lang making the top-five.
Jacob Lucas, Dustin Gates, Zane Lawrence, Caleb Martin, and Larry Howery completed the top-ten.
The Shady Oaks Classic concludes on Saturday, July 25 at the Shady Oaks Speedway in Goliad, Texas. For continued updates, log onto http://www.ascsracing.com.
Race Results:
ASCS Gulf South Region
Shady Oaks Speedway – Goliad, Texas
Friday, July 24, 2015
Car Count: 21
Heat 1 (8 Laps): 1. 51-Caleb Martin; 2. 28-Tommy Bryant; 3. 76-Zane Lawrence; 4. 48-Cody Stacy; 5. 1-Randy Allen; 6. 33-Steve Hubbard; DNS 53-Andrew VanBlarcum
Heat 2 (8 Laps): 1. 57-Jacob Lucas; 2. 14-Channin Tankersley; 3. 21T-Ray Allen Kulhanek; 4. 36-John Pate; 5. 17-Beau Smith; 6. 69-Larry Howery; 7. F13-Cody Barksdale
Heat 3 (8 Laps): 1. 14L-Michael Lang; 2. 6-Dustin Gates; 3. 1A-Kevin Ramey; 4. 25M-Michael McNeil; 5. 17T-Greg Rilat; 6. 2W-Dustyn Welch; 7. 92-Harry Yerrington
A Feature 1 (25 Laps): 1. 21T-Ray Allen Kulhanek[1]; 2. 14-Channin Tankersley[6]; 3. 28-Tommy Bryant[2]; 4. 25M-Michael McNeil[9]; 5. 14L-Michael Lang[3]; 6. 57-Jacob Lucas[6]; 7. 6-Dustin Gates[8]; 8. 76-Zane Lawrence[4]; 9. 51-Caleb Martin[7]; 10. 69-Larry Howery[16]; 11. 36-John Pate[13]; 12. 17T-Greg Rilat[15]; 13. 1-Randy Allen[12]; 14. 53-Andrew VanBlarcum[21]; 15. 48-Cody Stacy[11]; 16. (DNF) 2W-Dustyn Welch[17]; 17. (DNF) F13-Cody Barksdale[19]; 18. (DNF) 17-Beau Smith[14]; 19. (DNF) 92-Harry Yerrington[20]; 20. (DNF) 33-Steve Hubbard[18]; 21. (DNF) 1A-Kevin Ramey[10]