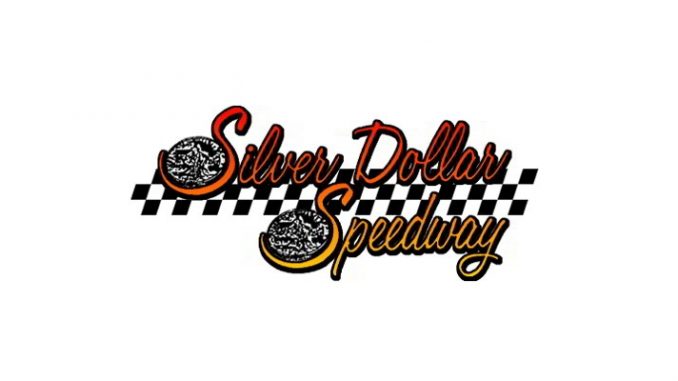 By Troy Hennig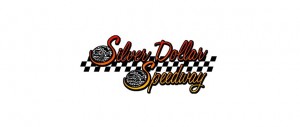 Chico, CA (August 30, 2015) – The fastest four days of racing at Silver Dollar Speedway is set to begin Wednesday, September 9th, as the 62nd Gold Cup Race of Champions will feature winged and non-wing sprints and midgets racing on the famed quarter-mile clay oval track. This year's edition of the Gold Cup has received an energy boost with the emergence of the Outlaw Kart Showcase on Tuesday night, September 8th, at nearby Cycleland Speedway. The race is presented by Kyle Larson who is a two-time World of Outlaw Gold Cup Champion and current NASCAR Sprint Cup star.
The stars and cars of the Civil War sprint car series and Hunt Magnetos Wingless Sprint Car Series kick things off Wednesday night. The Civil War series will be led by Watsonville's Justin Sanders, a 17-time main event winner this season. Sanders will have his hands full trying to fend off Auburn's Andy Forsberg who just won the prestigious 50-lap, 360 winged sprint car feature during the Johnny Key Memorial at Ocean Speedway. Roseville's Sean Becker is fresh off his fourth consecutive Silver Dollar Speedway sprint car championship and will be tough to beat. Fremont's Shane Golobic is the defending champion of the Civil War Series and is a front runner anytime he hits the track. Chico's Jonathan Allard has seven wins this year at Silver Dollar Speedway, including the lone Civil War race held at Chico in 2015. Wilton's Matt Peterson is the defending winner of the event and looks to get back on track with a strong finish.
Santa Rosa driver Terry Schank Jr. will be the odds on favorite to win the Hunt Magnetos Wingless Sprint Car Series main event on Wednesday night. Schank Jr. just secured his 11th feature win of the season and has over 30 career main event wins at Chico. Gary Nelson Jr. of San Jose, Nick Larson of Benicia and Klint Simpson of Santa Rosa are all having a solid season and will look to beat Schank Jr.
Thursday night the speedway will host a non-wing extravaganza. For the only night of the year, the USAC/CRA non wing sprint cars will get a chance to showcase their talents during Gold Cup. The sprint cars will be joined by the USAC Western States and BCRA midgets. Concord's Damion Gardner won last year's 30 lap thriller and currently is back in the points lead. He has five wins this season. Temecula's Mike Spencer and Yorba Linda's Matt Mitchell are two of the biggest stars from Southern California. Locally, Sebastopol's Geoff Ensign and the return of rocket, Rocklin's Robert Ballou are expected. Kelseyville, CA Brian Gard is the defending champion of the midget race and will try to hold off multiple time USAC champion Ronnie Gardner of Norco, CA. Oklahoma's Trey Marcham, Frank Guerrini III of San Rafael and Lodi's Scott Pierovich should all be strong contenders.
Friday and Saturday the greatest show on dirt, the World of Outlaw sprint cars return for two consecutive nights of racing. Last year Chico's Jonathan Allard passed Oklahoma's Daryn Pittman on the final turn of the final lap to win the Saturday night finale. It was first time a native Chico driver won the Gold Cup Championship. In fact, the previous five Gold Cup Saturday night 40-lap main events have been won by California drivers. Jason Meyers of Clovis started the trend off in 2010 and then repeated in 2013. Elk Grove's Kyle Larson won consecutive Gold Cups in 2011 and 2012.
There will be plenty of off track activities to also keep everyone interested. Thursday night after the races, the speedway will host a "black out" party presented by the Silver Dollar Speedway BBQ crew. Friday morning the 29th Annual Clyde Lamar Gold Cup Golf Classic will take place at Bidwell Park Golf Course. The event will benefit the National Sprint Car Hall of Fame and Museum, West Capital Raceway Alumni and the Northern California Auto Racing Alumni. The world famous Chili Feed and Miss Gold Cup bikini contest, presented by Joe Hunt Magnetos, will take place Friday night following the races and isvheld inside the pavilion outside turn four. Saturday around noon the free fan appreciation barbeque will once again be hosted by our friends from Placerville Speedway. The Danielsen Company and JP's Paint and Body Works will supply the food for the fan appreciation lunch.
Tickets and camping information can be attained by calling (530) 350 – 7275 or visit www.goldcup.silverdollarspeedway.com.