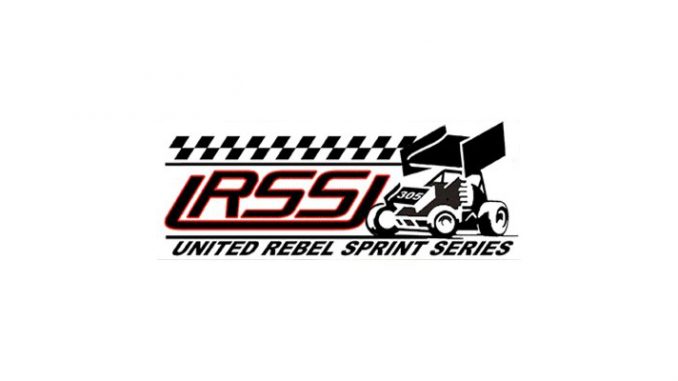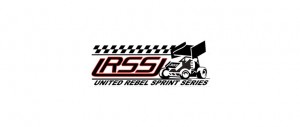 From URSS
The United Rebel Sprint Series will kick off its Eleventh Season of 305 Sprint Car Racing. The Series that was built on affordable Sprint Car racing is pleased to announce that starting this season that the series will run under the IMCA RaceSaver Sprint Car Sanction. The Series was founded with the motto "Having More Fun Than The Law Should Allow" is looking forward to putting on the best shows possible for all of its loyal followers and the partnership with Racesaver/IMCA with enable the series to grow even bigger in 2016 and beyond.
Opening night for the 11th annual series is April 10 at WaKeeney Speedway. The final point's night is scheduled Sept. 24 at Dodge City Raceway Park.
The partnership with the IMCA Sanctioning will open up the Series to pick up race dates not only in Kansas, but also in Western Nebraska, Oklahoma and Colorado, which used to boast a robust regional with the URSS in the past.
The 2015 Season was a reflection of what the Series was founded on, "Parity" in competition. The Myers Engine URSS National Points Championship featured nine different winners in the ten National Points events held. Jake Bubak of Golden, Colorado did what founder Rick Salem though would be impossible to pull off, Bubak claimed his third straight National Crown.
The Kansas Region Championship was no different as fifteen different drivers claimed victories in the nineteen races in the past season. Quinter Kansas's Zach Blurton took the Championship with a string of top ten finishes including a three wins this season. Blurton made all but one of the 19 races in the Kansas Region and used solid finishes and a single DNF to win the Kansas Points Championship. Blurton adds his third title to his resume in his nine years of racing with the URSS Series, Blurton was the 2010 National Rookie of the Year as well as the 2010 Kansas Region Rookie of the Year.
A stout field of URSS Veterans were joined by an unbelievably strong group of rookies in 2015. The National Rookie of the Year Austin Mclean out of Greeley Colorado qualified for six out of the ten National Race events and used a string of strong finishes to win the title by a mere 8 points. In the Kansas Region, Liberal Kansas driver Tracey Hill made all 19 of the Kansas Region races this season and made the most of his rookie season by making the A Feature in 12 of those 19 starts.
"I started this series to bring affordable Sprint Car racing back to Kansas. Tracks couldn't afford it and drivers couldn't afford it," explained Salem. "When I started, I wanted to get everybody on the same page. I went through all the rules and ours were basically the same as RaceSaver's."
"The United Rebel Sprint Series ranks among the premier series for the division," noted IMCA Vice President of Operations Jim Stannard. "Their events will complement weekly shows at many of our sanctioned tracks in the four-state area.
2016 URSS TENTATIVE SCHEDULE
APRIL
Sun 10th WAKEENEY SPEEDWAY, WAKEENEY, KS
Sat 17th LONGDALE SPEEDWAY, LONGDALE, OK (N)
Sun 24th WAKEENEY SPEEDWAY, WAKEENEY, KS
Sat 30th RPM SPEEDWAY, HAYS, KS
MAY
Sun 15th WAKEENEY SPEEDWAY, WAKEENEY, KS
Sun 29th WAKEENEY SPEEDWAY, WAKEENEY, KS
Mon 30th WAKEENEY SPEEDWAY, WAKEENEY, KS
JUNE
Sat 4th THOMAS COUNTY SPEEDWAY, COLBY KS
Sun 12th WAKEENEY SPEEDWAY, WAKEENEY, KS
Sun 26th WAKEENEY SPEEDWAY, WAKEENEY, KS
JULY
Fri 1st DCRP, DODGE CITY, KS (N)
Sat 2nd DCRP, DODGE CITY, KS (N)
Sun 3rd WAKEENEY SPEEDWAY, WAKEENEY, KS
Fri 15th WAKEENEY SPEEDWAY, WAKEENEY, KS (N)
Sat 16th RPM SPEEDWAY, HAYS KS (N)
Sun 17th RPM SPEEDWAY, HAYS KS (N)
Sun 24th WAKEENEY SPEEDWAY, WAKEENEY, KS
Sat 30th COLORADO MOTORSPORTS PARK, BYERS, CO (N)
AUGUST
Fri 5th RUSH CO. SPEEDWAY, LACROSSE KS (N)
Sat 6th BELLEVILLE HIGHBANKS, BELLEVILLE KS (N)
Sat 14th WAKEENEY SPEEDWAY, WAKEENEY, KS
Sat 27th BELLEVILLE HIGHBANKS, BELLEVILLE KS (T,N)
Sun 28th WAKEENEY SPEEDWAY, WAKEENEY, KS
SEPTEMBER
Sat 1st-4th RACESAVER NATLS, LINCOLN, NE ( NO URSS POINTS )
Sun 11th WAKEENEY SPEEDWAY, WAKEENEY, KS
Sat 17th LONGDALE SPEEDWAY, LONGDALE, OK (N)
Sat 24TH DCRP, DODGE CITY KS (N)
(Additional dates will be added)