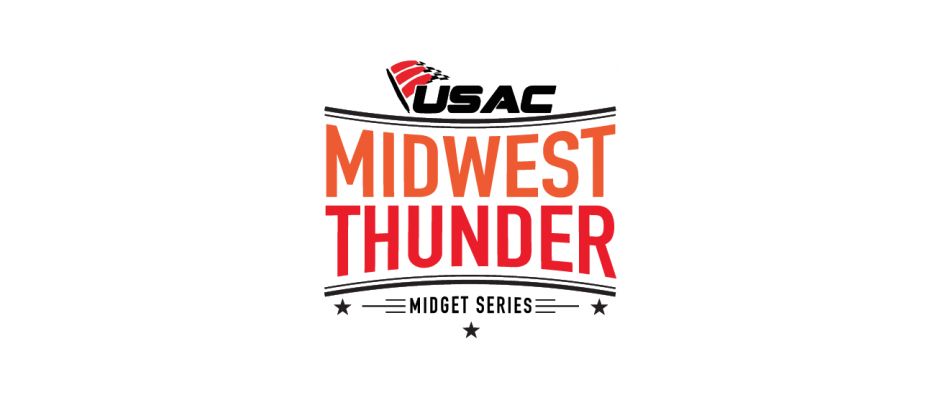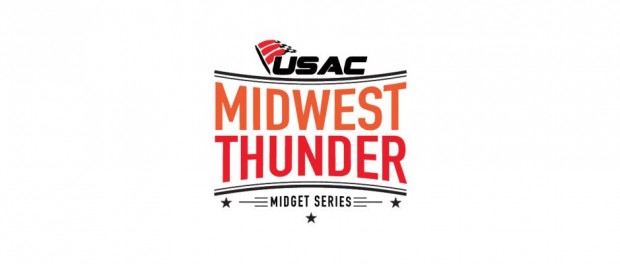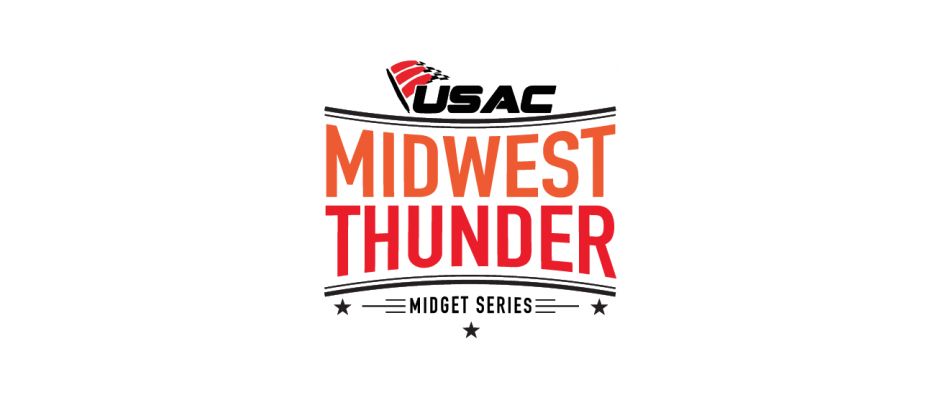 From USAC
The USAC Midwest Thunder Midget (MTM) Series is pleased to announce its plans for the 2016 season featuring affordable production automotive and motorcycle-based engine rules. The series will offer competitive racing against full fields of cars with members competing for USAC points series recognition including the opportunity for the series champion to attend the USAC Banquet in Indianapolis next December. The series will focus on two Midwest race facilities known for their commitment to open wheel, non-wing racing: Montpelier Motor Speedway in Indiana and Waynesfield Raceway Park in Ohio with additional facilities a possibility.
The USAC Midwest Thunder Midget Series is led by the project team that administered the USAC Midwest HPD series in 2015 and co-sanctioned a series of races with area mini sprint associations at Indiana's Plymouth Speedway as well as Ohio venues at Waynesfield Raceway Park, Limaland Motorsports Park, Atomic Speedway, and Jackson County Speedway.
Montpelier Motor Speedway is well known in open wheel racing circles as the home of the Montpelier Midget Series and, in 2016, will host a USAC National Midget Series' "Indiana Midget Week" event as well as a USAC AMSOIL National Sprint Car Series race. Since 2012, the track has offered an inclusive rules package that permitted national midgets, "D2"-style midgets with production automotive engines, and mini sprints to compete side-by-side. In partnership with the track, the USAC MTM Series will bring a unique "race within a race" format for 2016. USAC MTM-legal cars will compete at ten of the Montpelier Midget Series races, running a practice, heat, a B-Main (if needed), and an A-Main against all midget entrants and will be eligible for standard purse payouts. However, each night's program will also feature a USAC "Shootout" race, limited to MTM cars only, in which USAC points will be earned and additional bonuses will be paid to top finishers.
Waynesfield Raceway Park as committed to a four race "Thunder and Lightning' series as the USAC MTM cars will compete against the track's American Mini Sprint Association (AMSA) Lightning mini sprints. A standard race format will apply (Heats and Feature) with all USAC members (both auto and motorcycle-based) receiving points for their finishes. The race will be open to all mini-sprints that meet AMSA rules.
Final details are being completed regarding rules, USAC memberships, points series, and purses. Please "Like" USAC MTM's Facebook page at facebook.com/midwestthundermidgets to receive updates, or e-mail questions to USACMidwestthundermidgets@gmail.com.
The series would like to hear from all interested racers with "D2" legal cars and can assist in connecting potential racers with individuals selling cars or offering MTM legal powerplants. Please visit montpeliermotorspeedway.com and waynesfieldmotorsportspark.com for track schedules and other information. Please do not contact the racetracks for questions regarding rules.