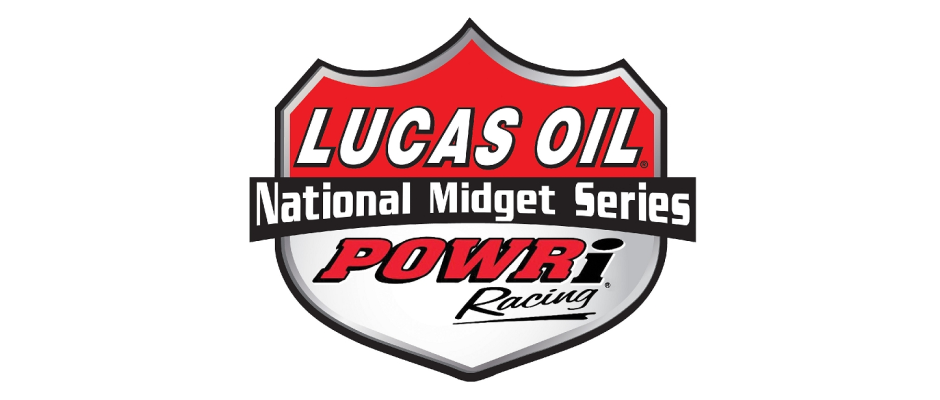 Belleville, IL – This Friday, May 20th the POWRi Lucas Oil National Midget Series and POWRi Speedway Motors 600cc Outlaw Micro Series will make the annual trip to Fayette County Speedway in Brownstown, Illinois.  Known as a driver favorite in the POWRi Lucas Oil National Midget Series and the POWRi Speedway Motors 600cc Outlaw Micro Series, the high-banked quarter mile in Brownstown, Illinois always puts on a spectacular show.  After Fayette County, both series will make the short distance north to Macon Speedway for Saturday night's show.  Saturday's appearance at the high-banked Mighty Macon will be the second visit of five throughout 2016 and the last available opportunity for teams to get tuned up for the visit during Illinois SPEED Week.
After sweeping the Missouri Mid State Midget Nationals, Tanner Thorson moved into the second position, 150 points behind Zach Daum.  Andrew Felker sits in third after taking wins at both Macon Speedway and Belle-Clair Speedway.  Spencer Bayston holds the fourth position, while Justin Peck rounds out the top five.
After bringing home a second place finish at Southern Illinois Raceway in Marion, Illinois, Nathan Benson slightly strengthened his point lead over Slater Helt after Helt took a strong third at the high-banked 1/8th mile.  Joe B. Miller tightened the margin between himself and Helt after taking the victory Saturday night at Southern Illinois Raceway.  Shelby Bosie moved into the fourth position after bringing home a fifth place finish at SIR, while Carlee Gress sits in the fifth position.