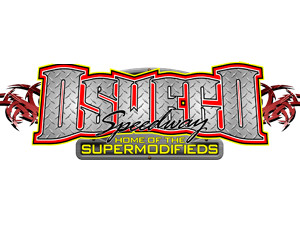 By Dan Kapuscinski
OSWEGO, NY (June 28, 2016) – Oswego Speedway's Independence Weekend Grand Prix 75-lap special has long been a popular mid-season landing spot for out of town or first time season competitors and that looks to again be the case this Saturday as Ohio racers Tim Jedrzejek and Gene Lee Gibson as well as Idaho rookie Davey Hamilton Jr. are expected to make their first starts of 2016 in Novelis Supermodified action.
'Timmy J' will pilot one of the independent front end Novelis Supermodifieds for Graham Racing this weekend, driven as No. 91. Jedrzejek, who had planned to attend Oswego's season opener in the same car, was unable to compete as another Graham entry was not yet finalized for full-time team members. As a result, Jedrzejek was forced to sit out until this Saturday.
As of now Jedrzejek is set to pilot the car in this weekend's 75-lapper as well as in the 30th annual $10,000 to win Mr. Novelis Supermodified special on Saturday, July 23, according to team owner Ray Graham.
This Saturday will mark the first time this season that all five Graham Racing machines will be in action including Jedrzejek, Ray Graham, Kody Graham, Pat Lavery, and Aric Iosue.
Another driver that had planned to be in action at Oswego's opener was Hamilton Jr., driving for Mike Muldoon in the No. 14. Unfortunately a late change in plans back in May forced the postponement of his Supermodified debut, now set for this Saturday.
Since that time Hamilton has remained active in pavement winged sprint car racing, most recently finishing second at Winchester Speedway over the weekend.
Hamilton will fill the seat held to this point of the season by Kreig Heroth. While Heroth has essentially been a start and park entry, Hamilton will put the machine into action this holiday weekend.
Gibson, the winner of the inaugural Mr. Novelis Supermodified in 1987, has also stated his intentions to be at the Speedway for Fast Friday testing this Friday, July 1. If all goes as planned, look for Gibson to join Jedrzejek and Hamilton in the Supermodified lineup for the annual Grand Prix.
Oswego Speedway is ready to return to action on Saturday, July 2 for the Speedway's Grand Prix night featuring extra distance features and the annual Christmas in July Toy Drive.
All those who bring a new and unwrapped toy, which will be donated to the Hannibal Central School Christmas Bureau in association with Toys for Tots of Oswego County, will receive a free hot dog combo meal.
Pit gates will open on Saturday at 3:15 p.m. with grandstand gates opening at 4:30 p.m. with the start of hot laps. Santa Claus will arrive in the Tiki Bar for kids at 6 p.m. and the night's racing action, which will be capped with a 75-lap Novelis Supermodified main and a 35-lap Pathfinder Bank SBS feature, will go green at 6:30 p.m.
To celebrate the Fourth of July Weekend – an exciting fireworks display will end the evening, post-race.
Kids 16 and under will again be admitted free at all Speedway events in 2016, including the rear grandstand this weekend, with the exception of Budweiser International Classic Weekend and Race of Champions Weekend.
For more information on Oswego Speedway be sure to visit www.oswegospeedway.com. You can also FOLLOW on Twitter @OswegoSpeedway and LIKE on Facebook at www.facebook.com/OswegoSpeedway.
About Oswego Speedway: Oswego Speedway, a sports entertainment company, is a 5/8 mile semi-banked pavement racing oval located off the shores of Lake Ontario in scenic Oswego, NY. Oswego Speedway has been a continuously run weekly racing venue since August, 1951. The premier open-wheel pavement short track cars in the world, Supermodifieds, run weekly at Oswego Speedway making Oswego the only weekly Supermodified racing venue in the world. The Small Block Supermodifieds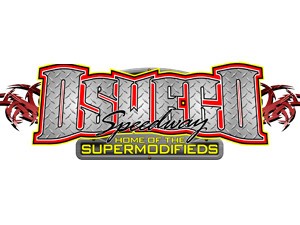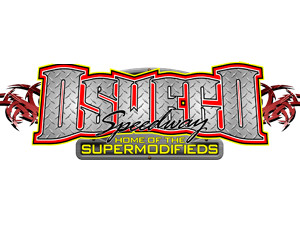 accompany the full blown Supers on a weekly Saturday night schedule which runs from May through September. Oswego Speedway is mentioned in racing circles as the "Indy of the East," as no fewer than a dozen past and present competitors have competed at the famed Indianapolis Motor Speedway including Mario Andretti, arguably the greatest driver of all time, two-time Indy 500 champion Gordon Johncock, along with former International Classic Champions Bentley Warren, Joe Gosek, and Davey Hamilton.