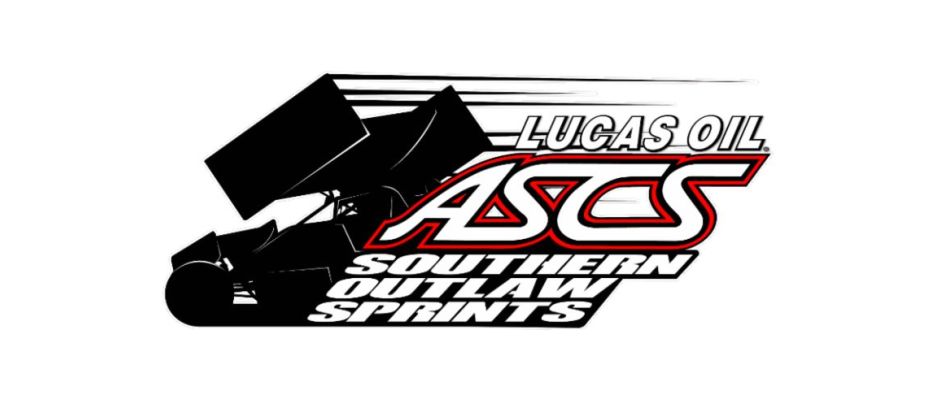 From Bryan Hulbert
Hattiesburg, MS — (July 1, 2016) — Parking the Jaz Racing Products No. 4m in Victory Lane three times in three A-Features, Michael Miller continues his quest for back-to-back Lucas Oil ASCS Southern Outlaw Sprint Championships with his latest win at the Hattiesburg Speedway.
The first of two nights at the Mississippi oval, Miller charged from the sixth starting spot for the Friday night score. Kyle Amerson crossed second with Shane Morgan taking the final podium step. Louisiana's Butch David came from 12th to fourth with Joey Schmidt from 15th to fifth.
Ryan Moore crossed sixth with Lee Moore, Clint Weiss, Terry Witherspoon, and Brandon Blenden completed the top-ten.
The Independence Day Weekend showdown at the Hattiesburg Speedway continues on Saturday, July 2. For continued updates on the Lucas Oil ASCS Southern Outlaw Sprints, log onto http://www.ascsracing.com.
Race Results:
ASCS Southern Outlaw Sprints
Hattiesburg Speedway – Hattiesburg, Miss.
Friday, July 1, 2016
Car Count: 16
Heat 1 (8 Laps): 1. 23B-Brian Bell; 2. 4M-Michael Miller; 3. 22-Shawn Murray; 4. 21-Butch David; 5. 1S-Joey Schmidt; 6. 43M-J.D. McClary
Heat 2 (8 Laps): 1. 1A-Lee Moore; 2. 29-Kyle Amerson; 3. 01-Shane Morgan; 4. 38-Ryan Moore; 5. 00-Tristan Lee
Heat 3 (8 Laps): 1. 43-Terry Witherspoon; 2. 0X-Clint Weiss; 3. 88-Brandon Blenden; 4. 20-Cody Karl; 5. 01X-Ronnie Morgan
A Feature (25 Laps): 1. 4M-Michael Miller[6]; 2. 29-Kyle Amerson[1]; 3. 01-Shane Morgan[3]; 4. 21-Butch David[12]; 5. 1S-Joey Schmidt[15]; 6. 38-Ryan Moore[9]; 7. 1A-Lee Moore[5]; 8. 0X-Clint Weiss[2]; 9. 43-Terry Witherspoon[7]; 10. 88-Brandon Blenden[4]; 11. 22-Shawn Murray[10]; 12. 20-Cody Karl[11]; 13. 00-Tristan Lee[14]; 14. 23B-Brian Bell[8]; 15. 01X-Ronnie Morgan[13]; 16. 43M-J.D. McClary[16]