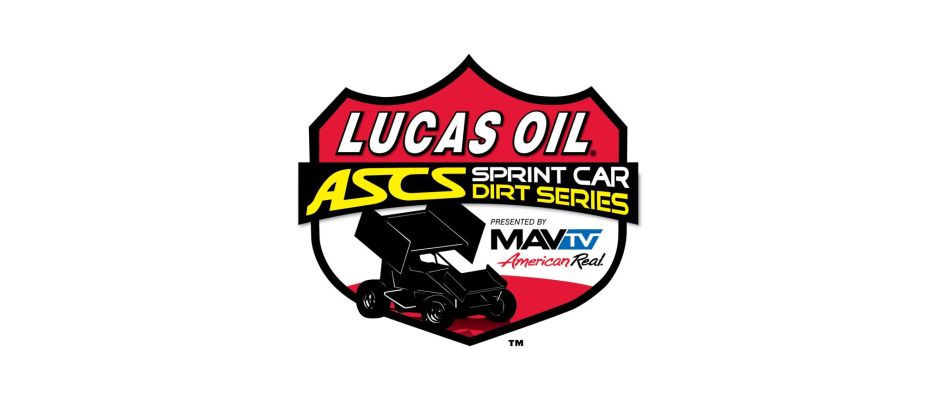 By Bryan Hulbert
TULSA, Okla. (August 2, 2016) The season finale for the 2016 Lucas Oil American Sprint Car Series National Tour presented by the MAVTV Motorsports Network has been set, and will see the series return to the Cocopah Speedway in Somerton, Ariz. on Friday, November 11 and Saturday, November 12.
The season ending event will follow the Lucas Oil ASCS National payout with Friday's A-Feature offering teams a $3,000 winner's check, and Saturday's a $4,000 winner's purse.
"Right now we're looking for sponsorship for the season ending event, and we hope to have something announced soon," said Speedway Director, Tom Dalen, who recently took over the position at the three-eights mile oval. "We're excited to have the American Sprint Car Series back at Cocopah Speedway, and look forward to a great show."
More information on the Arizona double header will be released in the coming months as it comes available. Officials are currently looking for another show to pair with the Cocopah Speedway on the weekend leading up to the 2016 season finale.
"We're excited to get back to Cocopah. It's by far one of the top facilities in the southwest, and really, the United States," said ASCS National Coordinator, Matt Ward. "The Cocopah Indian Tribe has done a tremendous job and we look forward to working with them and Tom on making this a great event."
The last time the Lucas Oil ASCS presented by the MAVTV Motorsports Network visited the Arizona oval was November, 2014 with Jason Johnson and Shane Stewart splitting the weekend. In all, 10 events have been sanctioned with the Lucas Oil ASCS at the Cocopah Speedway with five different winners. Jason Johnson holds the lions share with a 0.500 win average.
Cocopah Speedway is located at 14515 S. Veterans Dr. in Somerton, Ariz. just across from the Cocopah Resort and Casino. For more information on the Cocopah Speedway, log onto
http://www.cocopahspeedway.com
.