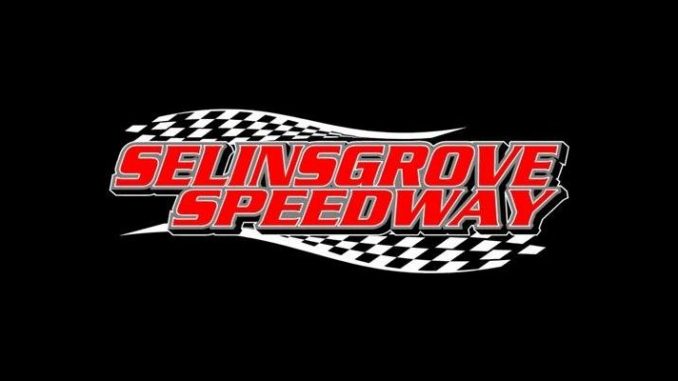 From Selinsgrove Speedway
SELINSGROVE, Penn. (August 8, 2016) – The 410 sprint cars return to Selinsgrove Speedway this Saturday, Aug. 13, in a special 25-lap feature paying $3,500 to win and $300 to start. Also on the racing card will be the super late models in a $2,000-to-win Moon Shine Camo Route 35 Challenge Series event plus two pro stock features and two roadrunner main events (including the July 16 makeup races).
Track gates will open at 5:30 p.m. with racing at 7:30 p.m.
Sprint car drivers will draw pills to determine their starting positions for qualifying followed by a re-draw for the main event lineup.
The race will mark the fourth of five scheduled appearances this season by the 410 sprint cars at Selinsgrove. On April 24, Danny Dietrich of Gettysburg turned in a thrilling performance for his win against the All Star Circuit of Champions in addition to a victory in the Pennsylvania Speedweek Series Finale July 3. Greg Hodnett scored the win in the Friday Night Lights special June 10.
The 410 sprint cars will make their final appearance of the season at the track Sept. 17 in the Jim Nace Memorial 34th Annual National Open.
This Saturday will also be the fifth of six races in the inaugural Moon Shine Camo Route 35 Late Model Challenge Series between Port Royal and Selinsgrove Speedways. Selinsgrove regular Jeff Rine leads the series by just 16 points over Port Royal regular Andy Haus entering this weekend's race. Mike Lupfer is only 25 points behind the leader in the third position.
Selinsgrove Raceway Park will hold a program of go kart racing at 7 p.m. this Friday, Aug. 12. Track gates will open at 5:30 p.m.
For a complete schedule, the latest news, results, and race status, visit selinsgrovespeedway.com or follow us on Twitter and Facebook.
410 Sprint Car Purse Saturday, August 13, 2016: 1) $3,500 2) $1,500 3) $1,100 4) $1,000 5) $700 6) $650 7) $600 8) $550 9) $500 10) $450 11) $400 12) $375 13) $350 14) $325 15-24) $300 Admission August 13, 2016: Adults $15; Students (12-17) $10; Kids 11 & Under FREE; Pit Passes $30