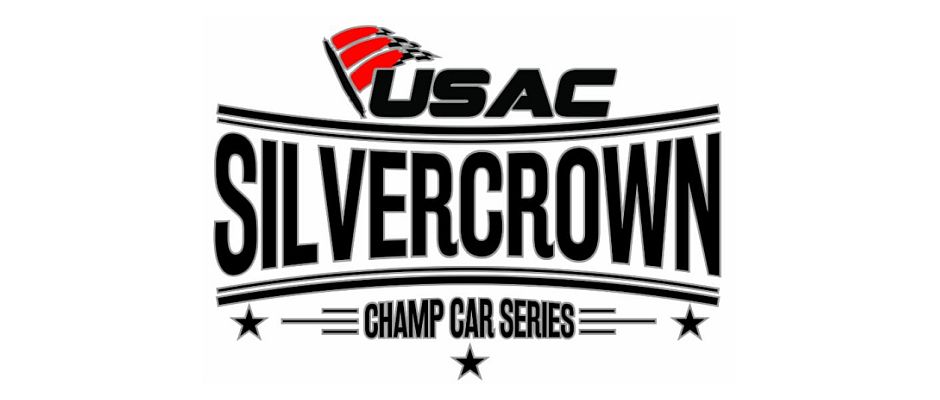 From USAC
It's been a quarter of a century since anybody has won three consecutive "Bettenhausen 100s" at the Illinois State Fairgrounds in Springfield. On Saturday, Aug. 20, two-time defending USAC Silver Crown Series Champion and point leader Kody Swanson will try to do just that. The 2014 and 2015 race winner will try to match Chuck Gurney (1989-90-91), the only other driver ever to accomplish the feat, in a race with tradition which dates back to 1934!
Swanson carries a 13-point lead over Illinois driver Chris Windom into Saturday's race in search of his third consecutive series championship. Kody has won the last two series races, including Saturday's 57th "Joe James/Pat O'Connor Memorial" at the Salem (Ind.) Speedway Fueled by the Hoosier Lottery.
Saturday's race featured a spirited duel between Swanson and Aaron Pierce, who led 50 laps before spinning on lap 61, allowing Swanson to lead the final 15 laps for the 75-lap victory. The race marked USAC's first Silver Crown race at Salem since Bob Frey won there in 1988.
Swanson also won the ProSource pole for Saturday's Salem race with a new track record. but Windom's second-place finish kept him in the battle for the 2016 title. Jerry Coons Jr. completed the podium at Salem, while Bobby Santos and Justin Grant rounded out the "top-five" at the checkered flag. Pierce rebounded to finish sixth. Windom's finish earned him the race's KSE Racing Products Hard Charger Award.
Former "Bettenhausen 100" race winners expected to compete Saturday include Swanson, A.J. Fike (2012-13), Dave Darland (1997-99-2003) and Brian Tyler (2004-05-08-11).
Illinois veterans in the field in addition to Windom (Canton) and Fike (Galesburg) are Patrick Lawson (Edwardsville), J.C. Bland (Springfield), Zach Daum (Pocahontas), Joey Moughan (Springfield) and Shane Cockrum of Benton.
Swanson's victory at Salem was his 15th in Silver Crown competition, tied with J.J. Yeley for fourth on the all-time series list. Saturday's Salem race was the 400th in Silver Crown history.
—————————————————————————-
UPCOMING USAC SILVER CROWN CHAMPIONSHIP EVENT:
DATE: Saturday, August 20, 2016
SERIES: USAC Silver Crown Championship
TRACK: Illinois State Fairgrounds (Springfield, Illinois) – 1-mile dirt oval
EVENT: "Bettenhausen 100" featuring the USAC Silver Crown Championship and Sportsman
STARTING TIMES: Practice: 10am. ProSource Qualifying: 11:30am., Sportsman races: Noon. "Bettenhausen 100:" 2pm.
7:00 AM Pits & Registration, 9:00 AM Ticket Office & Grandstands, 9:30 AM Drivers Meetings, 10:00-11:10 AM Silver Crown Practice, 11:30 AM Silver Crown Qualifying, 12:00 PM Sportsman Hotlaps, 12:30 PM Silver Crown B-Main, 1:00 PM Sportsman Heats, 1:30 PM Pre-Race Ceremonies, 2:00 PM USAC Silver Crown 55th Annual "Bettenhausen 100"
TICKETS: RESERVED SEATING: Advance Tickets (Presale) – $25 Adults, $10 Children 11 & Under. Race Day (At Gate) – $30 Adults, $10 Children 11 & Under. INFIELD TICKETS – $20 Adults, $5 Children 11 & Under. PIT PASSES – $35 Adults, $20 Children 11 & Under
Tickets are on sale at the Illinois State Fair ticket office at (217) 782-1979 or call Track Enterprises at (217) 764-3200.
TRACK ADDRESS: 801 E. Sangamon Ave, Springfield, IL 62706
TRACK PHONE: (217) 782-1979 or (217) 764-3200.
TRACK WEBSITE: http://trackenterprises.com/
MEDIA COVERAGE: Live updates on https://www.facebook.com/usacracing/ and https://twitter.com/USACNation
—————————————————————————-
ALL-TIME CHAMP CAR WINNERS AT THE ILLINOIS STATE FAIRGROUNDS:
1934: Billy Winn, 1935: Billy Winn, 1936: Wilbur Shaw, 1937: Mauri Rose, 1938: Tony Willman, 1939: Emil Andres, 1940: Rex Mays, 1947: Tony Bettenhausen, 1948: Ted Horn & Myron Fohr, 1949: Mel Hansen & Johnnie Parsons, 1950: Paul Russo & Tony Bettenhausen, 1951: Tony Bettenhausen, 1952: Bill Schindler, 1953: Rodger Ward & Sam Hanks, 1954: Jimmy Davies, 1955: Jimmy Bryan, 1956: Jimmy Bryan, 1957: Rodger Ward, 1958: Johnny Thomson, 1959: Len Sutton, 1960: Jim Packard, 1961: Jim Hurtubise, 1962: Jim Hurtubise, 1963: Rodger Ward, 1964: A.J. Foyt, 1965: A.J. Foyt, 1966: Don Branson, 1967: A.J. Foyt, 1968: Roger McCluskey, 1969: Mario Andretti, 1970: Al Unser, 1971: A.J. Foyt, 1972: Al Unser, 1973: Mario Andretti, 1974: Mario Andretti, 1975: Al Unser, 1976: Tom Bigelow, 1977: Larry Rice, 1978: Gary Bettenhausen, 1979: Bobby Olivero, 1980: Pancho Carter, 1981: George Snider, 1982: Larry Dickson & Bobby Olivero, 1983: Gary Bettenhausen, 1984: Chuck Gurney, 1985: Chuck Gurney, 1986: Jack Hewitt, 1987: Jack Hewitt, 1988: Steve Chassey, 1989: Chuck Gurney, 1990: Chuck Gurney, 1991: Chuck Gurney, 1992: Jimmy Sills, 1993: Jack Hewitt, 1994: Chuck Gurney, 1995: Kenny Irwin, Jr., 1996: Chuck Gurney, 1997: Dave Darland, 1998: Russ Gamester, 1999: Dave Darland, 2000: Jack Hewitt, 2001: Paul White, 2002: J.J. Yeley, 2003: Dave Darland, 2004: Brian Tyler, 2005: Brian Tyler, 2006: Tracy Hines, 2007: Ricky Stenhouse, Jr., 2008: Brian Tyler, 2009: Cole Whitt, 2011: Brian Tyler, 2012: A.J. Fike, 2013: A.J. Fike, 2014: Kody Swanson, 2015: Kody Swanson.
—————————————————————————-
2016 USAC SILVER CROWN CHAMPIONSHIP DRIVER POINT STANDINGS (TOP-10):
(458) Kody Swanson (Kingsburg, CA)
(445) Chris Windom (Canton, IL)
(382) Justin Grant (Ione, CA)
(364) Jerry Coons, Jr. (Tucson, AZ)
(326) David Byrne (Shullsburg, WI)
(317) Shane Cottle (Kokomo, IN)
(305) Casey Shuman (Tempe, AZ)
(288) Austin Nemire (Sylvania, OH)
(235) Joe Liguori (Tampa, FL)
(213) Tanner Swanson (Kingsburg, CA)
—————————————————————————-
2016 USAC SILVER CROWN CHAMPIONSHIP "ROOKIE" DRIVER POINT STANDINGS (TOP-10):
(305) Casey Shuman (Tempe, AZ)
(235) Joe Liguori (Tampa, FL)
(101) Mark Smith (Sunbury, PA)
(95) Joe Axsom (Franklin, IN)
(65) Neil Shepherd (Warsaw, IN)
 (61) Robert Stout (Brownsburg, IN)
(49) Hunter Schuerenberg (Sikeston, MO)
(37) Kevin Studley (Plainfield, IN)
 (36) J.C. Bland (Springfield, IL)
(29) Dave Berkheimer (Mechanicsburg, PA)
—————————————————————————-
2016 USAC SILVER CROWN CHAMPIONSHIP OWNER POINT STANDINGS (TOP-10):
(458) DePalma Motorsports #63
(397) RPM/Fred Gormly #98
(382) Chris Carli #8
(364) Nolen Racing #20
(326) Byrne Racing #40
(317) Curtis Williams #81
(305) Patty Bateman #55
(294) RPM/Fred Gormly #99
(288) Hemelgarn Enterprises #91
(213) Bowman Racing #02