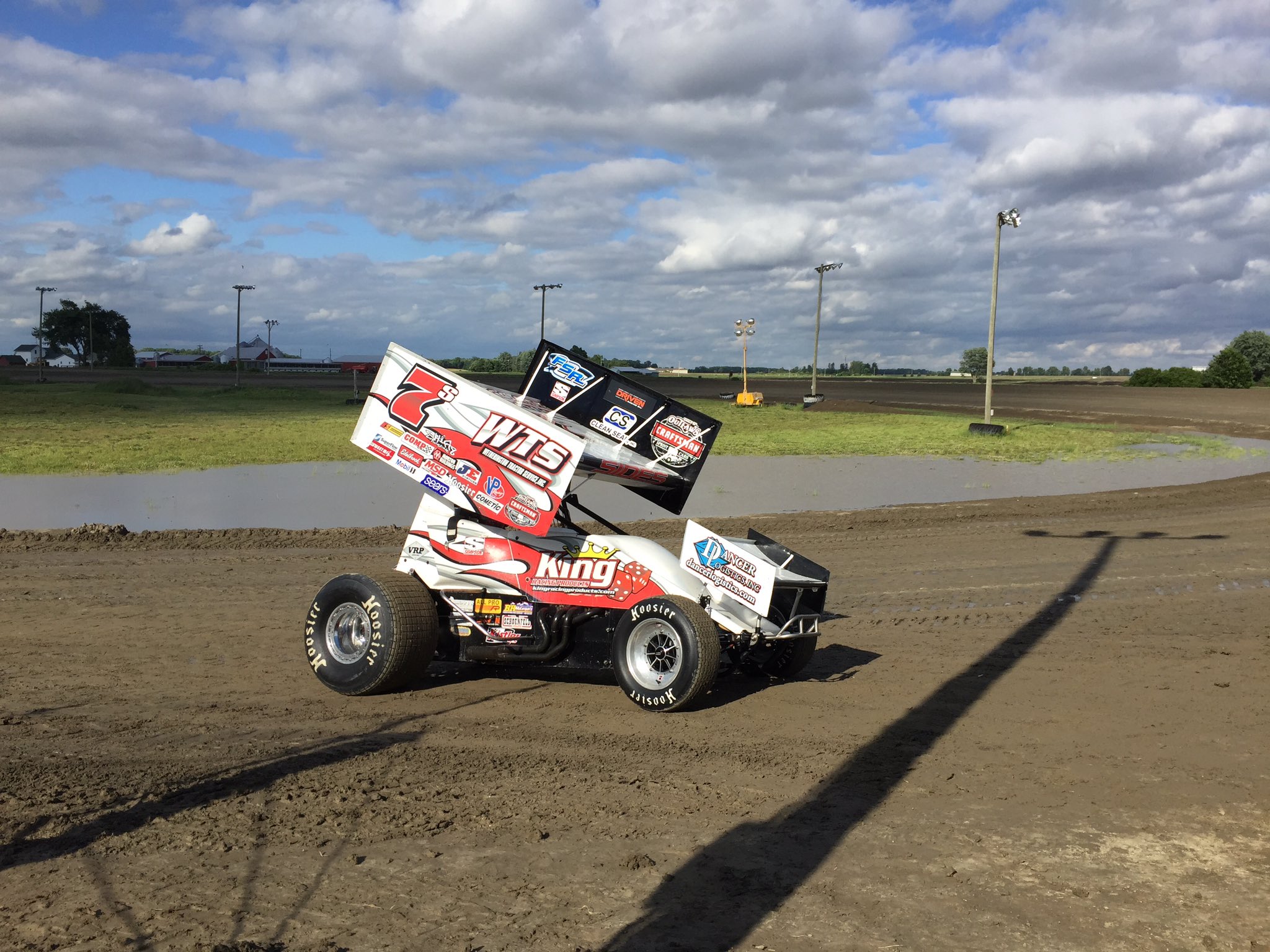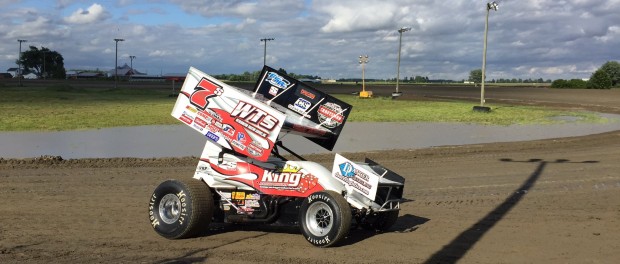 By T.J. Buffenbarger
Before the season there were a lot of compelling story lines. The new rules with the Engine Pro Sprints on Dirt presented by ARP, formation of the Great Lakes Super Sprints, and one of the largest collections of major touring series shows for Michigan recent memory. All of these great topics were trumped by one thing.
The weather.
Other than the All Star weekend at Hartford and I-96 and the double at Thunderbird and Berlin my personal exploits throughout Michigan chasing racing had undertones of rain almost every weekend this season. SOD, GLSS, and MTS have had dates scheduled and often the reschedule dates rained out multiple times this year. Even the Auto Value Super Sprints and Must See Racing Extreme Sprint Car Series schedules were impacted multiple times by weather.
Last Saturday's Fremont/Attica Sprint Title event became the latest traveling show to experience less than favorable weather this season after rain hard enough to wash out parts of dirt roads in the area eventually drowned that program. Both World of Outlaws programs were impacted by rain at I-96 Speedway and Hartford Motor Speedway and two of three dates with the American Sprint Car Series in the area were also cancelled due to weather.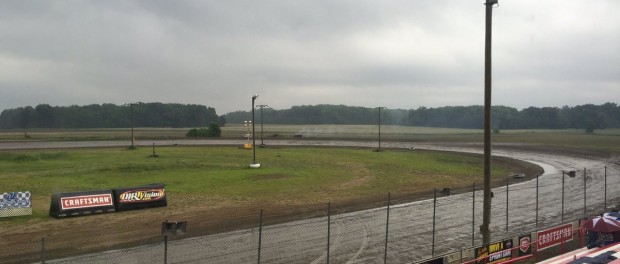 Notes
Butler's FAST event rain out was an example of ambition not matching the equipment needed to pull of what would have been a miracle to start that program. I was in Charlotte earlier that day and the sides of dirt roads were washed out from heavy rain Saturday morning. With Kokomo/Eldora type equipment there might have been a small chance the FAST show might have been salvaged, but with the amount of rain that fell it would have been unlikely.Rain early in the day is a promoter's worst nightmare. Michigan can provide enough moisture in a short amount of time to obliterate racing surfaces and parking areas just in time for the sun to shine at approximately the same time race teams and fans start to arrive. Butler was caught in this situation adding to an already unfortunate situation. After some stumbles earlier in the year many of the people we trust and talk to indicated things had been on the upswing there of late. Hopefully they can end the season on a better note.
GLSS had an exhibition program at the Manistee County Fairgrounds on Friday. A late addition without points, Manistee's monster half mile had not hosted sprint cars for a while. This was the first time in over a decade full size sprint cars have taken to the round 1/2-mile oval.
Chase Ridenour secured his first sprint car point championship once it was official that the GLSS finale would not be rescheduled. Ridenour indicates he will be traveling the rest of the season hitting some races in Ohio and the upcoming Canadian Sprint Car Nationals at Ohsweken Speedway.
The third time was not the charm for the Lane Automotive Michigan Traditional Sprints as they suffered their third rain out attempting to complete the second visit of the year to Silver Bullet Speedway. That event will not be rescheduled.
When fans visit Crystal Motor Speedway on Saturday for the SOD event they will see sprint cars under new LED lighting since the series last visit in April. Ron Flinn and his staff put up the lights earlier this summer.