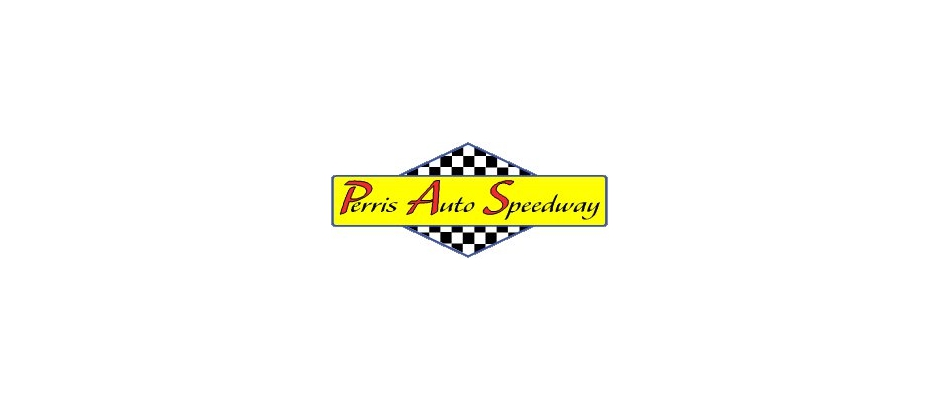 By Scott Daloisio
(Perris, CA, September 2, 2016) Two-time winner Damion Gardner and second year sprint car driver Tommy "Thunder" Malcolm are the first two entries for the 21st Annual Budweiser Oval Nationals Presented by All Coast Construction at Perris Auto Speedway on November 10th, 11th and 12th.
Gardner, who won his first main event of 2016 and took over the USAC/CRA Series point lead at The PAS last Saturday night, won the prestigious race for the first time in 2009 and backed that up with another win in 2011.   At the significant November race, the Concord resident will be wheeling the Mark Alexander owned silver #4 that he has steered to the last three USAC/CRA titles in a row.
The "Demon," Damion Gardner of Concord, will be seeking his third Oval Nationals title at Perris Auto Speedway in November. Please give photo credit to Doug Allen.
For Malcolm, it will be his second assault on the Oval Nationals.   He first seized the attention of PAS fans a decade ago as a diminutive 14-year-old driving a street stock.   He proceeded straight to late models where he won several main events around the state before switching to sprint cars in 2015. The Corona based 24-year-old is presently 15th in USAC/CRA points driving the #5X owned by Dino Napier.
Corona's Tommy "Thunder" Malcolm will be contesting his second Oval Nationals. Please give photo credit to Doug Allen.
All three night of the Oval Nationals will be full points paying races for the USAC National and CRA Sprint Cars. Each night will include qualifying heats and main events.   In addition to the three nights of racing, there will a practice session for Oval Nationals entered cars on Wednesday night, November 9th. The practice will be free for fans in the grandstands.
Fans can order advance tickets to the 21st Oval Nationals 24 hours a day at the following link: http://bit.ly/1t68k0R or by calling 1-800-595-4849. For those not wishing to purchase advance, tickets, there will be plenty of tickets available for everyone at the track all three nights.
First place on the Thursday and Friday night portions of the Oval Nationals will pay $5,000.00 each. The winner of the Saturday night finale will pocket $25,000.00. Teams wishing to enter the Oval Nationals can find an entry blank at the following link: http://bit.ly/2bJgTPm
Camping is available for $25.00 per night for the Oval Nationals.   The campground will open at open at noon on November 9th. Tailgating in the spectator parking lot will begin at 1:00 PM each day before the races.
Budweiser Oval Nationals Champions
1996 Jimmy Sills
1997 Rip Williams
1998 Rodney Argo
1999 Rickie Gaunt
2000 Tony Jones
2001 Bud Kaeding
2002 Bud Kaeding
2003 Cory Kruseman
2004 Cory Kruseman
2005 Dave Darland
2006 Dave Darland
2007 Bud Kaeding
2008 Jesse Hockett
2009 Damion Gardner
2010 Chris Windom
2011 Damion Gardner
2012 Mike Spencer
2013 Dave Darland
2014 Robert Ballou
2015 Bryan Clauson
The complete 2016 Perris Auto Speedway schedule is at the end of this release.
Perris Auto Speedway wants to thank its corporate sponsors.   All Coast Construction, All Seasons Tree Repair, Amsoil, Archibald's Restaurants, Ayers Hotel and Spa, BlueLine Rentals, Budweiser, Bud's Tire Pro, Center Point Church, Champion Towing, City of Perris, Country Values Magazine, Daytona Boat & RV Storage, Edelbrock, Engine Pro, Green Sheet, HD Industries, Hoosier Tires, Horizon Solar, Imola Restaurant & Bar, K&N Engineering, Luke's Transmission, Paul Oil Company, Pepsi-Cola, Pick-A-Part Auto Salvage, Pizza Factory, Pole Position, PrintItNow.com, R. David Bulen Insurance, Scott Sales, Square H, SRCAR, Sunstate Equipment, Swedish Speed, Original Tommy's Burgers, Trench Shoring, US Foods, Valley News and Vista Paint.
To keep up with all of the latest Perris Auto Speedway news, photos, gossip and receive special offers, sign up at The PAS Facebook site at:   https://www.facebook.com/pages/Perris-Auto-Speedway/113876798686480?ref=hl
You can also keep up with the latest news and receive special offers from The PAS Twitter site: Perris Auto Speedway on Twitter.
Video and DVD productions of all racing events at Perris Auto Speedway are available from Loudpedal Productions. For more information on these productions you can contact them by calling (805) 844-3854, E-mailing mailto:trtruex@gmail.com or you can visit the web site LoudPedal Productions
Perris Auto Speedway is located on the Lake Perris Fairgrounds (home of October's Southern California Fair), approximately one-hour east of Los Angeles and one-hour North of San Diego. To get to the track, take the 215 freeway, exit on the Ramona Expressway and go three miles east to the fairgrounds.
racesatthepas@aol.com is the only authorized Internet address to issue official media news released from The Perris Auto Speedway or Oval Entertainment.