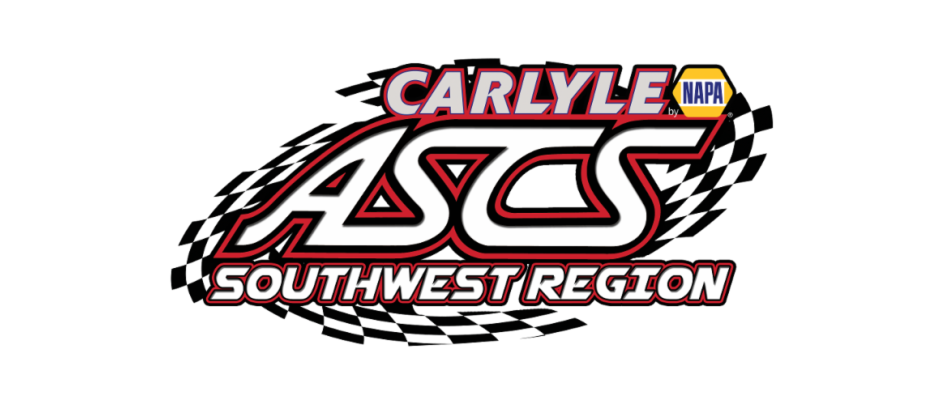 From Bryan Hulbert
TULSA, Okla. (September 6, 2016) — A name that is synonymous with Sprint Car racing across the southwestern United States is Lealand McSpadden. While "The Tempe Tornado" may have started in Super Modifieds, the bulk of the New Mexico born racer's success came behind the wheel of Sprint Cars and Midgets.
A career that spanned over 26 years, McSpadden topped some of racing's biggest events, including the 1991 Lucas Oil Chili Bowl Nationals as well as the Western World in 1978, 1993, and 1995. For all that he has done in Motorsports, Lealand will be honored this weekend at the Arizona Speedway in Queen Creek Ariz. with the inaugural McSpadden Classic on Saturday, September 10.
Bringing the Carlyle Tools ASCS Southwest Region in for the night's headliner, the evening's championship A-Feature will boast a $2,000 winner's check to go along with Lap Sponsors at $25 per lap with the leader getting $15 and second receiving $10 per lap.
Shirts, autograph cards, and other souvenirs will also be on hand for fans and teams at the event, but before the race, everyone is invited to the Pre-Race Party on Friday, September 9 at the Silver Pony, located at 620 W. Dobbins, from 6:00 P.M. to 9:00 P.M. (MST).
Rick Ziehl carries a 102 point advantage into the weekend over Bob Ream, Jr. with Colton Hardy only 111 back from the top spot. Lance Norick and Casey Buckman complete the top-five in regional standings.
Lap Sponsors for the Saturday spectacular include:
1 Arizona focus realty / Janet McSpadden
2 Wagtimes Ken and Terry Wagner
3 Twisted 3 motorsports Jason Giuliano
4 In memory of Darrell Dockery / Lynn Dockery
5 Stanton Race Engines / Gary and Beth Stanton
6 in memory of Rick Stewart, Don Apply, Lester Jackson
7 Priced Right Auto Sales
8 Imagine Injection / Bob and Bev Ream
9 X1 race cars and Linder Klauer accounting
10 Good luck Lealand / Bailey Brothers
11 Fortera Pipe and Precast / Russell Faucett
12 Realty by Linda/ Linda Singhurst
13 In honor of Alvin and Doris Clark / Mark Thrasher Family
14 Southwest T-Shirts Don and Tabi Berner
15 Silver Pony John Husky and Greg Williams
16 Silver Pony
17 Silver Pony
18 The Race Shack
19 Ron Gilson Photos
20 Silver Pony
21 Lahr/ Powers families
22 Mazatzal Dirt Works Bryan Families
23 Mazatzal Dirt Works
24 DeWitt Customs / Gary and Bethany Dewitt
25 Western Garage Doors – Teason Family
Saturday, September 10 will also feature Dwarfs, Pure Stocks, and Bombers. Gates opens at 5:00 P.M. with racing getting underway at 8:00 P.M. (MST). For more info log onto http://www.arizonaSpeedway.net or call (480) 926-6688. For continued updates on the Carlyle Tools ASCS Southwest Region, log onto http://www.ascsracing.com.
Quick Stats:
2016 Winners: John Carney II 3; Rick Ziehl 2; Logan Forler 2; Lance Norick 2; Colton Hardy 1; Bob Ream, Jr. 1; Stevie Sussex 1; Lorne Wofford 1;
Driver Standings (Top 10) 1. Rick Ziehl 1,715; 2. Bob Ream, Jr. 1,613; 3. Colton Hardy 1,604; 4. Lance Norick 1,480; 5. Casey Buckman 1,428; 6. Jesse Baker 1,331; 7. Cody Sickles 1,167; 8. Kaylene Verville 1,153; 9. Darrell Sickles 1,054; 10. Lorne Wofford 992;