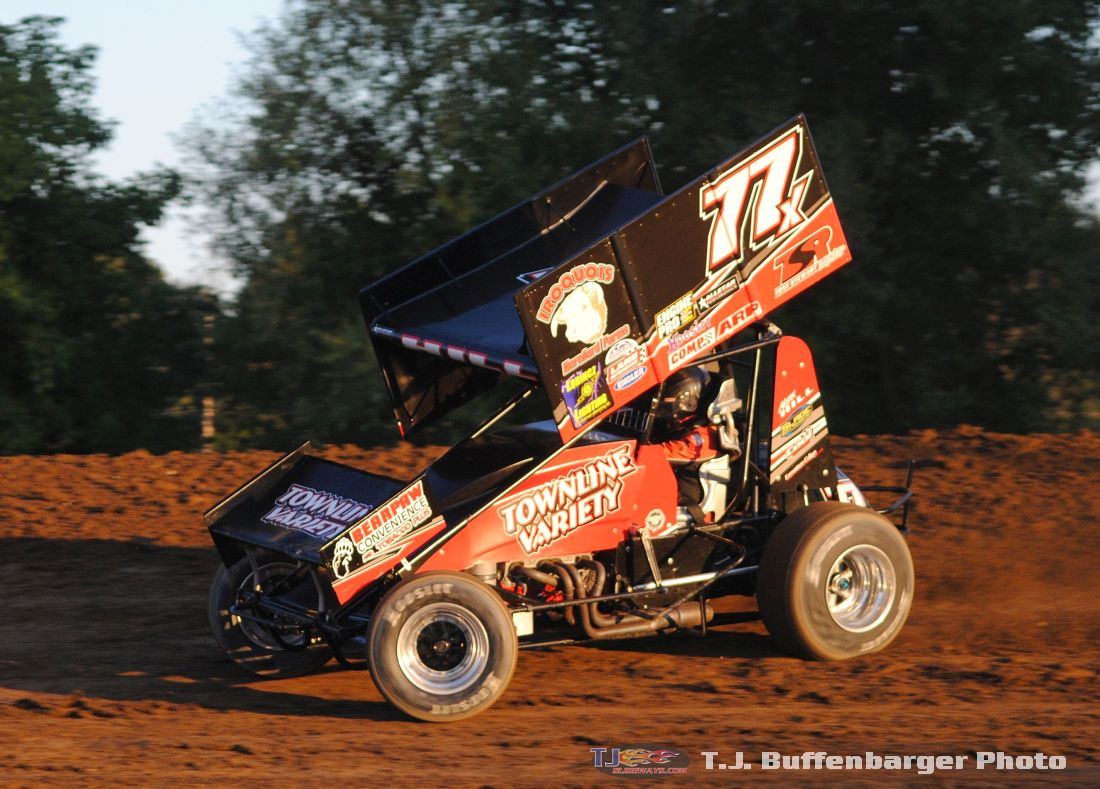 From Hills Racing Team
SIX NATIONS, Ont. (September 9, 2016) — Alex Hill and her #77x Sprint Car team planning to race somewhere this weekend, but haven't landed on a definite destination yet. This weekend is the final one before Alex and several other Hill's Racing teammates will take on the Canadian Sprint Car Nationals.
Alex recorded a 9th place finish in Ohsweken Speedway's Season Championship Night last Friday in her final tune-up there before the CSCN activites at Ohsweken next weekend. Saturday found Alex and the team in Michigan at the Crystal Motor Speedway. The third time was the charm for both Alex and the Sprints On Dirt tour, as both had been rained out twice at Crystal this season. Alex finished 12th overall in the A-Feature, and was the 4th-highest finisher among the 360 powered Sprint Cars.
While nothing has been decided about this weekend's schedule, the most likely scenario will see Alex racing somewhere in New York. She will then be joined at the Canadian Sprint Car Nationals September 15-17 by teammates Cory Turner, Dain Naida, and Parker Price-Miller, while the latest team news has 2014 CSCN winner Jessica Friesen (formerly Zemken) joining the team for the weekend!