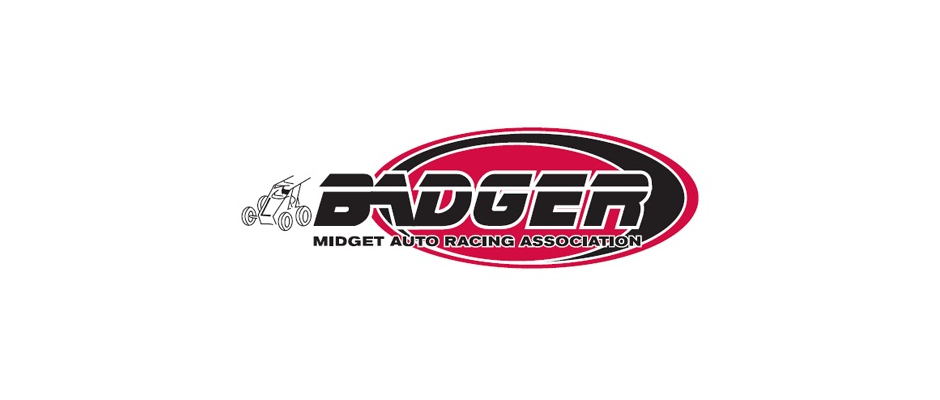 From Bryan Gapinski
SYCAMORE, Ill. (September 10, 2016) — Tyler Baran won the 25-lap Mid-State Equipment/Zimbrick Chevrolet of Sun Prairie Badger Midget Racing Series feature, Saturday Night at Sycamore Speedway. The event brought to a close the 80th year of sanctioning midget auto racing for the organization, oldest in the country.
Polesitter Nick Baran took the lead at the start followed by Brad Greenup and Tyler Baran. The events only two cautions appeared for spun cars on the fourth and sixth lap. Tyler Baran passed his brother Nick for the lead on the Lap 5. By the midway point Baran held a two second advantage over second place Sean Murphy.
Brandon Waelti, who clinched the Badger championship last week, started in 16th position , and drew the attention of the sizeable crowd as he charged through the field. Waelti was in tenth place on Lap 5, and moved into the top five four laps later.
Baran continued increase his lead to a straightaway advantage over Murphy, with five laps remaining. Baran spent the final two laps in heavy traffic and saw a third of his lead disappear.
Baran driving the Scott Baran owned Boss/Chevy No. 11 finished 4.32 seconds, ahead of Murphy. Waelti's charge through the field netted him a third place finish, followed by Nick Baran and Kurt Mayhew.
"This victory is the result of a lot of hard work by my crew changing our team over to dirt this year from a pavement program, it's great to get a victory with Badger" said Baran, who became the sixth different Badger feature winner in the 14-race series.
SUMMARY
25-lap Feature: 1. Tyler Baran; 2. Sean Murphy; 3. Brandon Waelit; 4. Nick Baran; 5. Kurt Mayhew; 6. Brad Greenup; 7. Jeff Zelinski; 8. Zackk Emmons; 9. Jack Routson; 10. Mike Stroik; 11. Ken Hansen; 12. Randy Reed; 13. Brian Peterson; 14. Kyle Koch; 15. Aaron Schuck; 16. Buddy Luebke; 17. Bob Schreffler; 18. Bryce Dunn; 19. Darren Ihrke; 20. Denny Smith; 21. Laura Smith.
8-lap Heat Race Winners: Mayhew, Zelinski, T. Baran.
Cars Present: 21 Feature Lap Leaders: N. Baran 1-5, T. Baran 6-25.