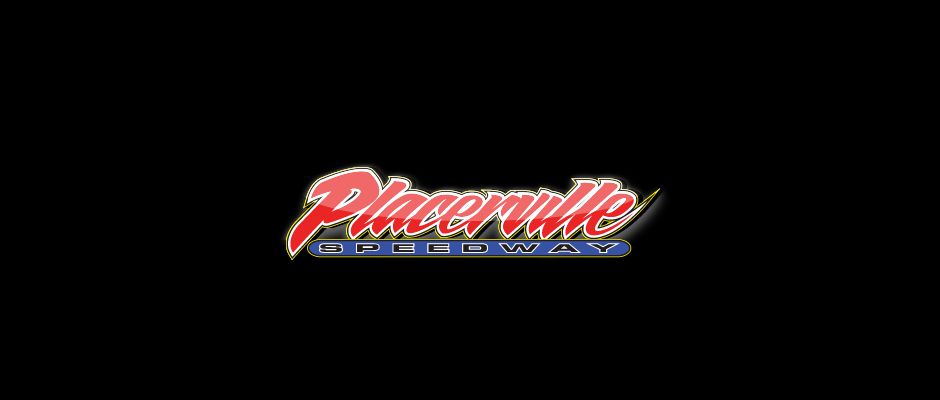 From Peterson Media
When Russell Motorsports Inc. took over the Placerville Speedway during the offseason they made sure to add a high profile event to their schedule to close their first season. Building up great relationships with many sponsors over the season, RMI is pleased to announce the format and purse for the inaugural Nor Cal Posse Shootout presented by Autism Awareness.
"We have really worked hard all year to get the track to the liking of our fans and teams, and hearing the positive feedback as the season came to a close we are really excited for this event," RMI's Scott Russell said. "There has been a lot of interest in this race, and we are working hard to make it a great one."
With some huge money on the line a very strong field of cars is expected to assemble at the famed Placerville Speedway on October 14th and 15th.
Friday night's program will offer team's $300 to start the feature event, and will offer a cool $3000 to the winner with a $500 drop down to fifth place. Sixth to 11th will see a $100 drop per position with 12th on back taking home $300.
The Saturday night purse will be even better as the winner will pocket $7000, second $5000, third $3000, fourth $2000, while fifth will pocket $1500. Sixth place will take home $1000 and competitors will see a $100 drop back to 10th place while 11th on back will take home $500.
"We have been on both sides of the fence as promoters and competitors, and we are really happy we are able to offer an attractive number to the winner, but also a pretty good chunk back through the field," Russell added.
Points will be the name of the game during this two-day show. Friday night will feature a time trial session where 100 points will be on the line for quick time with a single digit drop back through the field.
48 cars will make 10-lap heat races with a 16 car inversion (4 in each heat) where 50 points will be up for grabs to the winner, with a three point drop back through the field with the Top-16 in points moving into the feature event.
The Top-8 in points following heats will move into the Pole Shuffle. After a random draw to establish seeding, the Nor Cal Posse Shootout presented by Autism Awareness pole shuffle will match race two cars at a time versus the time clock, with the better time moving on to the next round ultimately making up the first four rows of the 30-lap feature event.
With the Top-16 in points moving to the feature event, the remainder of the field will be lined up by points and make up the B Main and C Main events, with six spots up for grabs into the feature event.
The Top-4 finishers in the Friday night program will punch their tickets into the Saturday night championship finale and will also go directly into Saturday night's Pole Shuffle.
The Friday night feature will also have points attached to it, as the winner will earn 150 points, with a 2 point drop through the field. Points are extremely valuable since they dictate heat race line-ups on Saturday night.
Duel heat races will be on tap for the drivers on Saturday night with the first heat being lined up straight up off of event points, while the second heat will be completely inverted. Both heats will pay 50 points to the winner, and have a three-point drop.
With four drivers already locked into the feature event, the Top-12 in points after Saturday heat races will move directly into the Nor Cal Posse Shootout presented by Autism Awareness feature event, while the four highest point earners will join the four lock-in cars in the Pole Shuffle.
Just like Friday's program the remaining balance of the field will be broken up into C and B Main events with six spots again up for grabs in the finale.
"We have worked hard on a format that we think is fair, and will entertain the fans," Russell noted. "This will test drivers to be aggressive and consistent, and I think everyone will enjoy it."
Aside from racing action, Friday night will feature an after party in the Forni building. Once the races conclude fans and teams are invited out for a taco feed, live music, and of course bench racing.
With the fire breathing winged sprint cars on tap for both nights, the Friday night program will also feature wingless spec sprint cars as well as the Nor Cal Dwarf Association cars, and Saturday night will be 360's and Dwarf cars only.
Camping for this event is available, and fans and teams are encouraged to call the office at 530-621-5860 ASAP to reserve their spot.
Friday night tickets will be available starting at just $6 for kids, while juniors and seniors will be admitted for $15, and adult tickets will be $20. Saturday night kids tickets will again be $6, while juniors and seniors will be $18, and adults will be $22. Both nights children five and under will be admitted for free.
With details, driver confirmation and additional sponsorship still being acquired for this event, please stay on the lookout for more information as it becomes available.