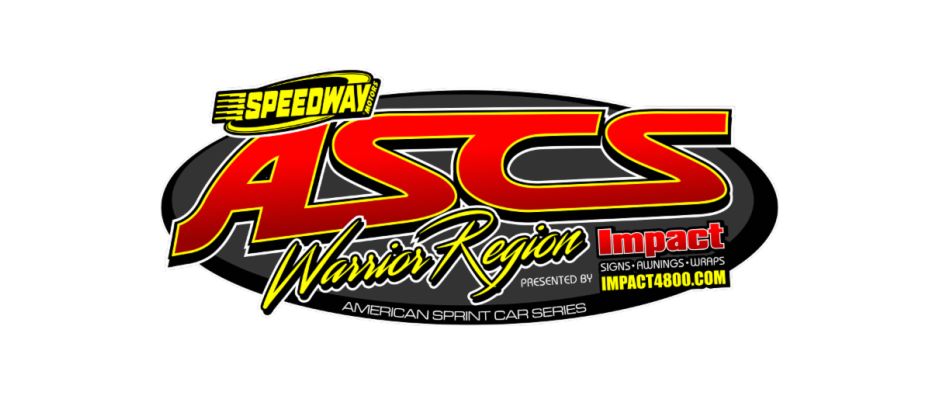 From Bryan Hulbert
KANSAS CITY, Kan. (September 16, 2016) — Mother Nature wins again as Friday's events at Lakeside Speedway in Kansas City have been rained out with the Speedway Motors ASCS Warrior Region presented by Impact Signs.
Racing this weekend is still on at the Missouri State Fair Speedway in Sedalia, Mo. on Saturday, September 17. Presented by Champion Oil, Saturday, September 17 at Missouri State Fair Speedway begins at 7:00 P.M. with Hot Laps at 6:00 P.M. (CDT). ULMA Late Models and USRA B-Mods will also be in action. More information on the Missouri State Fair Speedway can be found on Facebook.
The Warrior Region of the American Sprint Car Series is brought to race fans by Speedway Motors and presented by Impact Signs, Awning, and Wraps. Get more information on these companies at http:/www.speedwaymotors.com and http://www.impact4800.com. The High Point Driver of the Night if presented by Tiger Towing.
For continued updates on the Speedway Motors ASCS Warrior Region presented by Impact Signs, Awnings, and Wraps, log onto http://www.ascsracing.com