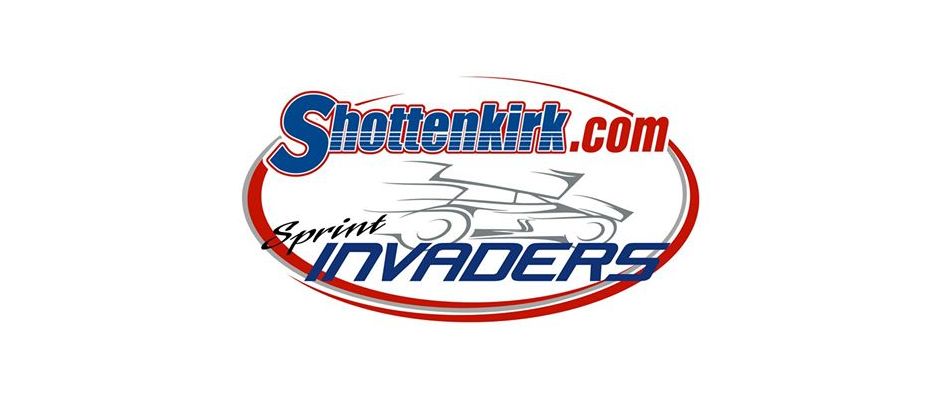 By Bill W
West Burlington, IA, September 18, 2016 – West Burlington, Iowa's Jarrod Schneiderman had come close, but Saturday night he broke through for his first career win with the Shottenkirk.com Sprint Invaders. The victory at 34 Raceway in his hometown was worth $1,500. In addition, Chris Martin was crowned the 2016 champion for the series. He needed only to start the feature event.
Schneiderman shot out from his starting spot on the pole to lead the 25-lap feature early ahead of Cody Wehrle and Tyler Groenendyk. The 3/8-mile oval was lightning fast, and the leader entered lapped traffic on the fifth circuit. As Schneiderman stretched his lead, Groenendyk made a move on Wehrle to take over second on lap 11.
This year's champ, Chris Martin, was also on the move. On lap 14, he made a move between Harold Pohren and John Schulz to take over fourth. Three laps later, he had worked by Wehrle into third. His charge continued on the next round, when he slid under Groenendyk. The slide headed towards Groenendyk's mount. The latter would take evasive maneuvers, getting over the cushion and into the wall. He would retire, and that would result in the event's only stoppage.
Schneiderman led Martin, Wehrle, Pohren and Schulz back to green. Jarrod's brother Josh, who started 12th, would surge from sixth to fourth on the restart, and he would take third from Wehrle with three laps to go. Meanwhile, up front, Jarrod would pull away for the win over Martin. Josh Schneiderman, Wehrle and Pohren would follow. Schulz, Jamie Ball, Bailey Goldesberry, hard-charger Justin Buchholz and Ryan Jamison would round out the top ten. Wehrle, Groenendyk and John Hall would win heats. Pohren claimed the Dash.
"This party's going all night and probably into tomorrow," said Jarrod of his first Sprint Invaders win. "This is awesome. I got into lapped traffic and got into the cushion. The throttle hung wide open, and man that was scary in lapped traffic. I've given a lot of these away and been close a couple times. I have to thank my parents and Matt Rogerson…Cale has been with me from the beginning. He deserves this one."
"It's been an eventful year for sure," said Martin, who clinched the Sprint Invaders championship. "I was trying to get a 'W' and capture a championship in one night, but I fell one spot short. Jarrod is a heck of a racer. He pushes me to my limits and I push him to his. It's good to see him win one. The first person I have to thank is my father (Richard). He's supported me all the way through my career. We hired Dennis Moore Jr. last year, and it's been a whole lot of fun. We've won a lot of races this year, and the year's not over yet."
"I think I was a little happier (than if I had won)," said Josh Schneiderman of his brother's win. "I was celebrating for him. I'm proud of him. We've been through a lot as a family, and I'm happy to see him get his first win…especially on the last night. We were really good the whole race. I actually burnt the brakes before the red. We finished without brakes. I had no choice to go to the bottom. We're happy with third. If you don't win, you like to see your little brother win, so we're happy."
For more information on the Shottenkirk.com Sprint Invaders, visit www.SprintInvaders.com!
Results
Shottenkirk.com A main (started), 25 laps: 1. 3G, Jarrod Schneiderman, West Burlington, IA (1) 2. 44, Chris Martin, Ankeny, IA (7) 3. 49, Josh Schneiderman, West Burlington, IA (12) 4. 40c, Cody Wehrle, Burlington, IA (3) 5. 50P, Harold Pohren, Lowell, IA (6) 6. 99, John Schulz, West Burlington, IA (10) 7. 5J, Jamie Ball, Knoxville, IA (8) 8. 4, Bailey Goldesberry, Springfield, IL (18) 9. 69, Justin Buchholz, Davenport, IA (20) 10. 51J, Ryan Jamison, Mediapolis, IA (2) 11. 7H, John Hall, Marion, IA (5) 12. 83, Dave Getchell, Sperry, IA (14) 13. 81, Tanner Gebhart, Burlington, IA (9) 14. 61, Dillan Roth, Burlington, IA (15) 15. 58, Andy Krieger, Burlington, IA (13) 16. 1st, John Greenwood, Woodward, IA (17) 17. 19, Rob Weuve, Oakland Acres, IA (11) 18. 17, Tyler Groenendyk, Oskaloosa, IA (4) 19. 59, Jacob Glasgow, Burlington, IA (16) 20. 10T, Tim Moore, Rock Island, IL (19). Lap Leader: Ja. Schneiderman 1-25. KSE Hard-charger: Buchholz.
Randall's Performance Heat one (started), Top two to Dash, 8 laps: 1. Cody Wehrle (2) 2. Jarrod Schneiderman (4) 3. Chris Martin (6) 4. John Schulz (5) 5. Andy Krieger (7) 6. Jacob Glasgow (3) 7. Tim Moore (1)
CenPeCo Lubricants Heat two (started), Top two to Dash, 8 laps: 1. Tyler Groenendyk (4) 2. Harold Pohren (2) 3. Jamie Ball (3) 4. Rob Weuve (1) 5. Dave Getchell (6) 6. John Greenwood (5) 7. Justin Buchholz (7)
Fraise Mowersports Heat three (started), Top two to Dash, 8 laps: 1. John Hall (2) 2. Ryan Jamison (1) 3. Tanner Gebhart (4) 4. Josh Schneiderman (6) 5. Dillan Roth (3) 6. Bailey Goldesberry (5)
Budweiser King of Beers – Golden Eagle Distributors Shake-up Dash (started), 6 laps: 1. Harold Pohren (2) 2. Jarrod Schneiderman (4) 3. Ryan Jamison (1) 4. Cody Wehrle (3) 5. Tyler Groenendyk (5) 6. John Hall (6)
Contingencies
Pyrotec – Jacob Glasgow
Saldana Racing Products – Dave Getchell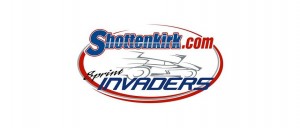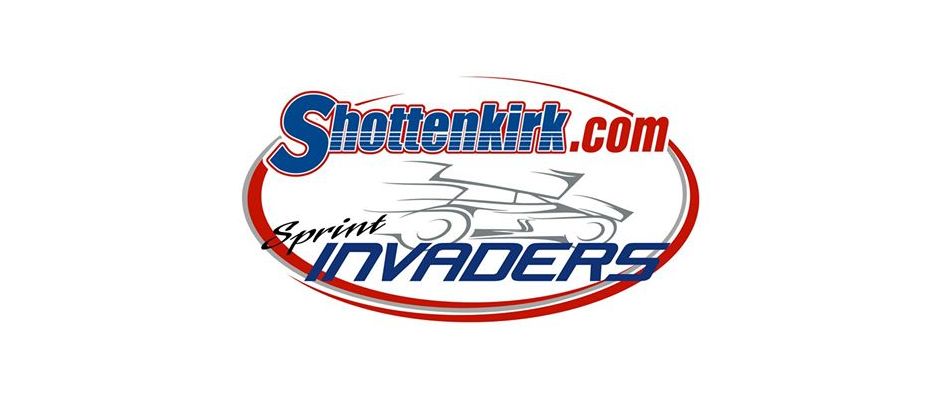 Kreitz Oval Track Products – Rob Weuve