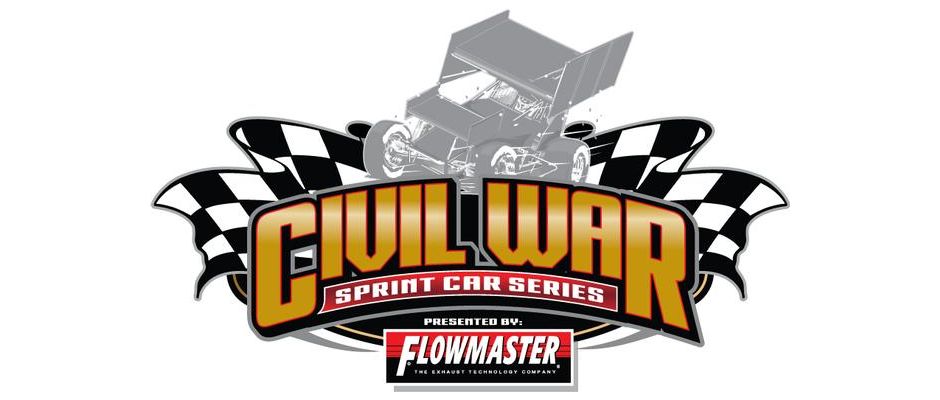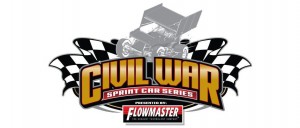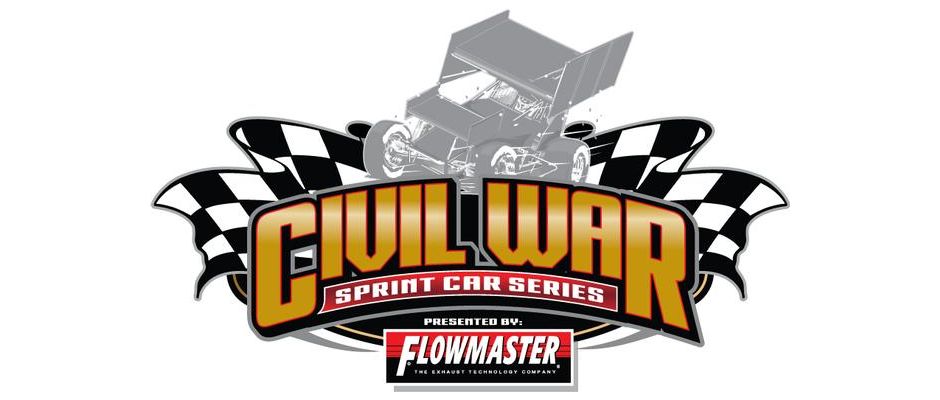 PETERSEN MEDIA
(- Aptos, CA)- A furious month of September for the Civil War Series presented by Flowmaster comes to a close on Saturday night with the series' penultimate event of the 2016 season taking place at the Petaluma Speedway.
An extremely busy stretch in the schedule concludes at one of the most exciting tracks on the schedule, Sonoma County's Petaluma Speedway. Known for its sticky gumbo surface, Petaluma Speedway can often times wreak havoc with drives and teams with a surface that can change at the blink of an eye.
During the most recent Civil War Series presented by Flowmaster event at the speedway, Roseville, CA's Sean Becker bested Cordelia, CA's Zack Lynskey in a non stop affair that lasted just a tick over seven minutes.
Tied atop the list for all time series wins at the speedway, Becker comes into Saturday's event as the series' most recent winner on the strength of a flag to flag win at the Marysville Raceway on Saturday night.
With just two events remaining on the calendar in 2016, the championship race is far from over as Andy Forsberg leads Mason Moore by just 16 digits. Forsberg, who is tied with Becker for all time series wins at the Petaluma Speedway is seeking his ninth series championship, while second running Mason Moore is hot after his first career series title.
Both drivers have had success at 'The Bay Area's Baddest Bullring' over the years, but Moore will need to shine if he wants to tighten things up for the season finale later this Fall.
With Moore and Forsberg still battling it out for the series crown, other drivers expected to be in attendance on Sataurday night include Chase Majdic, Koen Shaw, Justin Sanders, Sean Becker, Dj Freitas, Bradley Terrell, Kurt Nelson, Riley Matson, John Clark, Klint Simpson, and many more of the regions top 360ci drivers.
Saturday night, Petaluma Speedway has graciously offered to cover all driver pill draw fees.
Tickets for Saturday's event will be on sale at the Petaluma Speedway front gate starting at just $15 for juniors and seniors, while adult tickets will be on sale for $18, and kids 5 and under will be admitted for free.
As always, Petaluma Speedway gets the action kicked off by opening the front gates at 4pm with drivers on the track for warm ups and time trials by 5pm, with qualifying scheduled for 6pm.
2016 Schedule
September 24th- Petaluma Speedway
November 5th- Stockton Dirt Track (Tribute To GP)
ON TAP: The Civil War Series presented by Flowmaster are right back to it this coming Saturday night where the series make their final appearance at the Petaluma Speedway.
WINNERS: Willie Croft (March 25th, Silver Dollar Speedway), Andy Forsberg (May 28th, Marysville Raceway), Cory Eliason (May 29th, Silver Dollar Speedway), Steven Tiner (June 11th, Placerville Speedway), Sean Becker (June 18th, Petaluma Speedway), Kyle Hirst (July 15th Ocean Speedway), Sean Becker (August 6th Placerville Speedway), Justin Sanders (August 20th Ocean Speedway), Mitchell Faccinto (September 7th Silver Dollar Speedway), Sean Becker (September 17th Marysville Raceway)
STAY CONNECTED: Keep up with the Civil War Series Presented By Flowmaster, and find complete results and point standings by clicking over to www.racepmg.com, 'Liking' www.facebook.com/civilwarsprints, or following us on twitter at www.twitter.com/civilwarsprints. For more information on Flowmaster, please visit www.flowmastermufflers.com.
CIVIL WAR SERIES PRESENTED BY FLOWMASTER- Founded in 1991 as the North-South Series, the Civil War Sprint Car Series was born in 1993 giving 360ci Sprint Cars in California a sanctioning body. What started as just a handful of races at three different tracks has evolved into quite the series. In 2016, the Civil War Sprint Car Series will host 12 events at 6 different tracks around California.