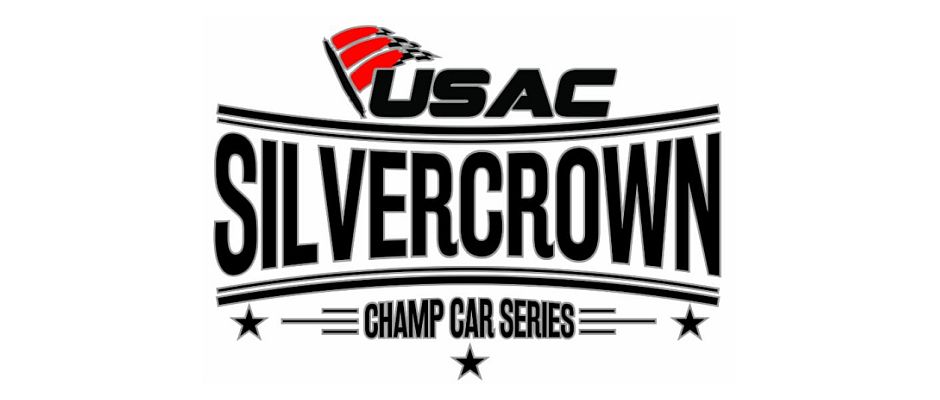 By Richie Murray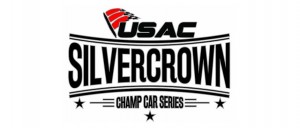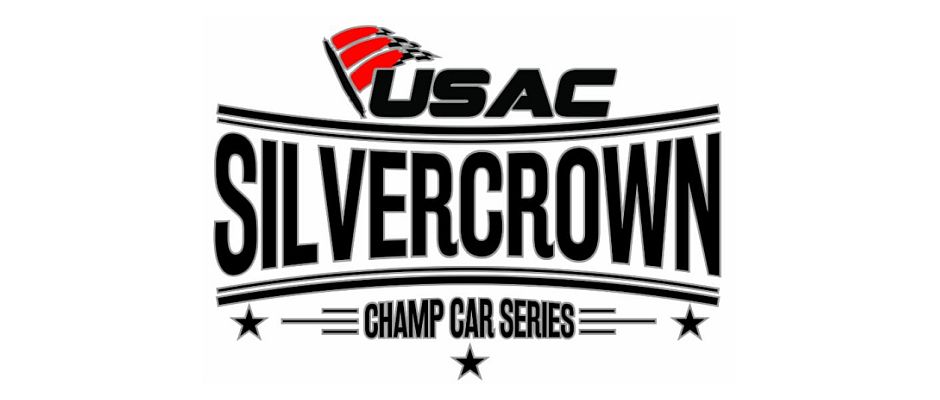 A strong field of 26 cars and drivers have entered this Saturday's 35th running of the "4-Crown Nationals" at Eldora Speedway in Rossburg, Ohio, which would mark the largest field for the series at the track in six years!
The field includes four past "4-Crown" Silver Crown race winners including four-time winner Dave Darland (2004, 2005, 2008 and 2009), two-time winner Jerry Coons, Jr. (2007 and 2014) as well as one-time victors Chris Windom (2013) and Brian Tyler (2002).
Silver Crown champs Darland (1997), Coons (2008) and two-time defending titlist Kody Swanson headline the series' season finale that includes one of the closest point races in series history. Chris Windom comes into Eldora trailing Swanson by a mere ten points. With each position worth three points as well as bonus points available for qualifying and leading the most laps, the title is certainly up for grabs between Swanson and Windom.
Windom will have a teammate to work alongside this Saturday as Tyler Courtney makes his season debut in the series in the RPM/Fred Gormly #99 – the very same car that won the 2015 "4-Crown" 50-lapper with driver Christopher Bell.
Courtney is one of two drivers who is planning to run all four divisions on Saturday. He, along with Brady Bacon, will have a full slate with both running in USAC's Silver Crown, AMSOIL National Sprint Car, and National Midget events as well as putting on the wing to run in the Arctic Cat All Star Circuit of Champions portion of the program.
If Bacon or Courtney can win all four feature events on Saturday night, he will pocket an incredible $100,000 bonus! Winning three of four will net one of them a hefty $25,000 prize.
Spectator gates for Saturday's "4-Crown Nationals" open at noon, while hot laps are set to begin at 4:30pm with qualifications and racing to immediately follow.
———————————————
USAC SILVER CROWN ENTRY LIST FOR ELDORA SPEEDWAY'S "4-CROWN"
SATURDAY, SEPTEMBER 24, 2016
0 MITCH WISSMILLER/Saybrook, IL
Matt Barker – Ruthe Thackery/Disaster Grafix – Colfax Bar & Grill/Beast/Chevy
07 JACOB WILSON/Crawfordsville, IN
Wilson Brothers Racing/Jet Star – Anderson Transport/Beast/Claxton Toyota
6 DAVE DARLAND/Lincoln, IN
Klatt Enterprises/Cancer Treatment Centers of America – Jonathan Byrd's Hospitality & Restaurant Group/Beast/Ford
8 JUSTIN GRANT/Ione, CA
Chris Carli/Joe's Racing Products – Wilwood Engineering/DRC/Claxton Chevy
12 BRIAN TYLER/Mount Pleasant, NC
Galas Motorsports/Magnum Rotating & Pumps, Inc./Beast/Galas Chevy
20 JERRY COONS, JR./Tucson, AZ
Nolen Racing/KECO – Columbus Container/Maxim/Tranter Chevy
21 JEFF SWINDELL/Germantown, TN
Swanson Racing/Jet Star – Rosewood Machine & Tool/Maxim/Toyota
25 DAVEY RAY/Davenport, IA
Eddie Sachs Racing/Mecum Auctions – Checkered Flag Tavern/Beast/Team RAYPRO Chevy
26 AARON PIERCE/Muncie, IN
Sam Pierce/Sam Pierce Chevrolet – Tom Cherry Mufflers/Beast/Pierce Chevy
27 BILLY PUTERBAUGH JR./Brownsburg, IN
Carla & Steve Phillips/Roberts Tech Jobs – Disaster Graphics/Beast/Chevy
29 JOEY MOUGHAN/Springfield, IL
Joey Moughan/Modern Paving & Scrap – Conaway Handyman Service/Maxim/Claxton Mopar
30 C.J. LEARY/Greenfield, IN
Leary-6R Racing/Leary Construction – AMSOIL/DRC/Claxton Toyota
31 DAVE BERKHEIMER/Mechanicsburg, PA
Berkheimer Racing/Subway Auto Body – Cease Auctioneers/Drinan/Chevy
40 DAVID BYRNE/Shullsburg, WI
Byrne Racing/Stoops Freightliner-Truck Country – Bytec Resource Management/J & D/Chevy
48 BRADY BACON/Broken Arrow, OK
Paul Martens/Martens Machine Shop/Maxim/Kistler Chevy
53 STEVE BUCKWALTER/Royersford, PA
SET Racing/Alloy Wheel Repair – Heroes West Sports Grill/Beast/Brown Chevy
55 CASEY SHUMAN/Tempe, AZ
Patty Bateman/Hucks Convenience Stores/Beast/Chevy
58 JOE LIGUORI/Tampa, FL
Ralph Liguori/Sunshine Trailer Park – Brown & Miller Racing Solutions/DRC/Kercher Chevy
63 KODY SWANSON/Kingsburg, CA
DePalma Motorsports/Radio Hospital – Champion Oil/Maxim/Hampshire Chevy
66 BILL ROSE/Plainfield, IN
Bill Rose/Rose/Beast/Claxton
81 SHANE COTTLE/Kokomo, IN
Curtis Williams/Roger Williams Precision Engines – QS Components/Maxim/Chevy
89 CHRIS FETTER/Troy, MO
Fetter Tile LLC/Fetter Tile – F & S Collision Repair/Beast/TMS Chevy
91 AUSTIN NEMIRE/Sylvania, OH
Hemelgarn Enterprises/Hemelgarn Enterprises/J & J/Ford
98 CHRIS WINDOM/Canton, IL
RPM-Fred Gormly/RPM Auto Enterprise/Wallace/Mopar
99 TYLER COURTNEY/Indianapolis, IN
RPM-Fred Gormly/RPM Auto Enterprise – Seals-It Indy Race Parts/DRC/Mopar
201 DAKOTA JACKSON/Elizabethtown, IN
Nolen Racing/KECO – Columbus Container/Twister/Tranter Chevy
USAC SILVER CROWN TRACK RECORDS at Eldora Speedway
1 Lap: 9/23/05 – Josh Wise – 15.334 (117.386 mph)
15 Laps: 9/23/06 – Paul White – 4:16.18  (105.395 mph)
20 Laps: 9/28/96 – Dave Darland – 5:53.42 (101.862 mph)
50 Laps: 9/23/06 – Mat Neely – 14:59.56 (100.049 mph)