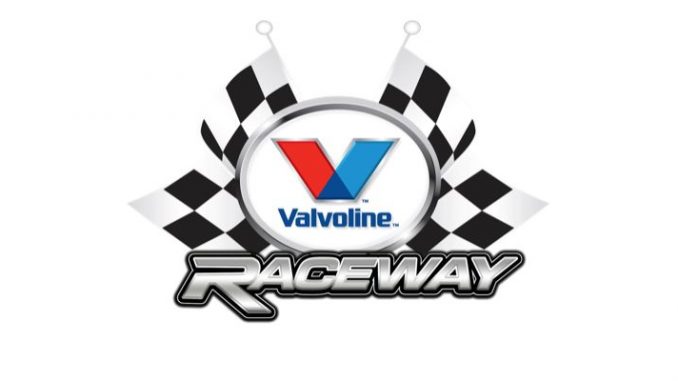 From Valvoline Raceway
SYDNEY, Aus (October 1, 2016) — Jamie Veal was a convincing winner of the Brian Healey Gold Cup that also doubled as the first round of USC NSW in front of a big crowd at Sydney's Valvoline Raceway tonight.
The driver of the SWI Engineering Maxim put in a dominant performance in the 35-lap A Main and pick up the $10,000 winner's prize to lead home Robbie Farr in second and James Thompson third.
He also set quick time, won his heat and won the Pole Shootout in a polished display which now sees him register 12 main event wins to tie with Ian Loudoun, Steve Brazier and Adrian Maher in career victories.
Veal's podium finish in Round One of USC QLD last weekend at Toowoomba and now his Valvoline Raceway win give he and Robbie Farr (a pair of podiums in as many weeks) a tremendous start in his Ultimate Sprintcar Championship title defence.
Sam Walsh placed fourth behind James Thompson with Ian Loudoun rounding out the top five ahead of Toby Bellbowen (6th) Max Dumesny (7th) Danny Reidy (8th) Kyle Caunt (9th) and Grant Tunks tenth.
Classified behind the top ten were Warren Ferguson eleventh, Michael Saller twelfth and Matt Smith thirteenth.
DNF's were Jay Waugh, Daniel Sayre, Jeremy Cross, Andrew Wright, Jake Tranter, Brandon Rawlings, Matt Dumesny, Jackson Delamont, Shaun Dobson, Max Johnston and Troy Little.
The Speedcar Main event was a thriller with Matt Jackson scoring a come from behind victory over West Australian Nick Rowe in second and place and Michael Jordan third in what was a punishing but nail-biting affair.
The Legend Car A-Main was also a sensational affair with Shellharbour youngster Hayden Pascoe narrowly holding off a fast finishing Rouse Hill teenager Tyson Williams in second place and Mudgee earthmover Jacob Griffin third in the 20-lap feature.
Valvoline Raceway returns next Saturday night, October 8 with the Dirt Muscle Car Late Model Series, Wingless Sprints, Bryan Foyle Street Stock Memorial, AMCA Nationals and Fender Benders.
The USC kicks off the first ever SA round at Murray Machining & Sheds Speedway Murray Bridge on October 8 also.