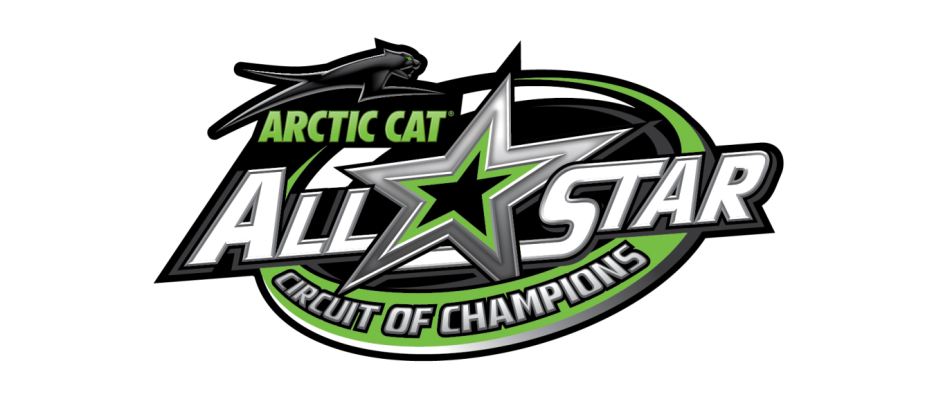 From Tyler Altmeyer
INDIANAPOLIS, Ind. (October 4, 2016) – The Arctic Cat All Star Circuit of Champions will make their fourth and final Eldora Speedway appearance of the season on Saturday evening, October 8, helping the World's Greatest Dirt Track open and shut their doors for the final time of 2016.
The Eldora Speedway season finale, known formally as the Sprintacular, will feature a complete Arctic Cat All Star Circuit of Champions program, awarding $5,000 to the main event winner. The NRA "360" Sprint Invaders and Buckeye Outlaw Sprint Series (B.O.S.S.) non-wing sprint cars will also be on the Sprintacular agenda, creating a full-blown, open wheel spectacle for sprint car enthusiasts
The Arctic Cat All Star Circuit of Champions made their most recent Eldora Speedway appearance on Saturday evening, September 24, during night two of the two-day Four Crown Nationals weekend. Ian Madsen, brother of former Kings Royal champion Kerry Madsen, was the Four Crown Nationals main event winner, taking command with just three circuits remaining to solidify his spot on the Eldora Speedway victory lane stage for the first time in his career.
Chad Kemenah, the current Arctic Cat All Star point leader, finished second on September 24, followed by Randy Hannagan, Kraig Kinser, and Brady Bacon. Madsen became the third different Arctic Cat All Star winner at The Big E in 2016, joining Jac Haudenschild (Ohio Sprint Speedweek) and Donny Schatz (Kings Royal; show-up points event) in the history books.
With his podium finish during Four Crown Nationals competition, Alvada, Ohio's Chad Kemenah was able to reclaim the top spot in the Arctic Cat All Star Circuit of Champions' tile chase and will lead the charge back into Rossburg, Ohio. The former series champion, earning four consecutive titles from 2002 until 2005, will enter the annual Sprintacular with a 20-point advantage in the title chase; taking advantage of Dale Blaney's misfortune during Four Crown Nationals weekend when the "Low Rider" made contact with the outside retaining wall during main event action. Kemenah has one victory on the season, occurring in Bedford, Pennsylvania, as well as 23 top-five finishes in 41 A-main starts.
Blaney, a seven-time main event winner thus far in 2016, finds himself second in the championship chase entering the Eldora Speedway Sprintacular, still mathematically eligible for the championship with two point events remaining. The Hartford, Ohio, native holds a 50-point cushion over series win leader Sheldon Haudenschild for second, followed by Cap Henry and Kraig Kinser who round out the top-five, respectively.
Sheldon Haudenschild owns eight victories on the season, earning his most recent during the Pete Jacobs Memorial at Wayne County Speedway during Labor Day weekend worth $10,000. It was his second $10,000 top prize in 24 hours, also earning the Dirt Classic Ohio at Attica Raceway Park.
The Sprintacular at Eldora Speedway will launch officially with pit gates opening at 12:30 pm on Saturday afternoon, October 8. Spectator gates will swing loose at 1 pm, followed by hot laps at 4:30 pm and racing at 6. Those seeking additional information should visit the official Eldora Speedway Sprintacular event page: http://www.eldoraspeedway.com/event/the-sprintacular/
Current Arctic Cat All Star Circuit of Champions Standings (October 3, 2016):
1. Chad Kemenah – 4960
2. Dale Blaney – 4940
3. Sheldon Haudenschild – 4890
4. Cap Henry -4646
5. Kraig Kinser – 4586
6. Danny Holtgraver – 4580
7. T.J. Michael – 4370
8. Caleb Helms – 4190
9. Lee Jacobs – 4042
10. Andrew Palker – 3980