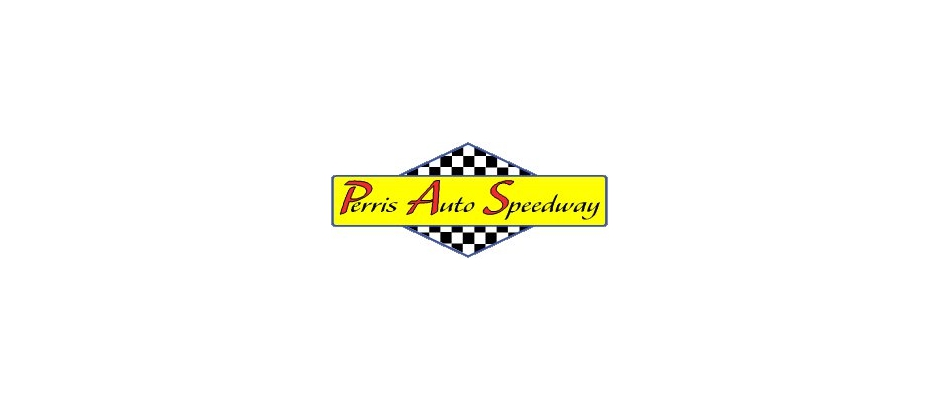 By Scott Daloisio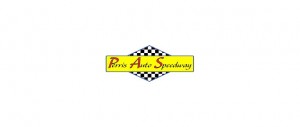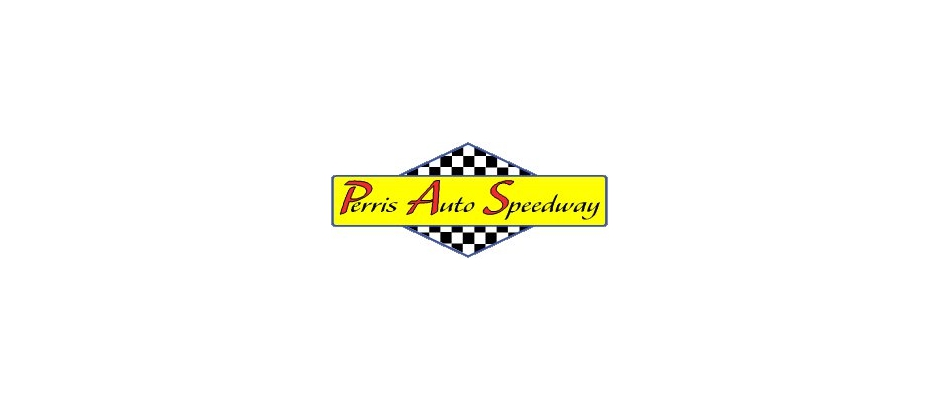 (Perris, CA, October 10, 2016) This Saturday night, October 15th, the Amsoil USAC/CRA Sprint Cars will have their final tune up at Perris Auto Speedway for November's prestigious 21st Annual Budweiser Oval Nationals Presented by All Coast Construction. The PAS Senior and Young Gun Sprint Cars will also be on Saturday's program at the "Southern California Home of Major League Sprint Car Racing." Spectator gates will open at 5:00 PM and the first race will be at 7:00.
Thus far in 2016, the USAC/CRA Series has made eight stops at the famous Riverside County clay oval and the competition has been at the highest level. Seven different drivers have posted wins in the eight races. The only repeat winner has been "The Big Game Hunter" Austin Williams. The Yorba Linda based 26-year-old, who spent last weekend lobster fishing, scored wins at the "Salute to Indy" on May 28 and the "Glenn Howard Memorial" on September 24th. Other winners at The PAS thus far in 2016 have been the late Bryan Clauson, New Mexico's Josh Hodges, Richard Vander Weerd of Visalia, Santa Maria's Danny Sheridan, new father Matt Mitchell of Yorba Linda and four-time series champion Damion Gardner of Concord.
26-year-old Austin Williams of Yorba Linda is the only repeat winner in the USAC/CRA Series at The PAS in 2016. Please give photo credit to Doug Allen.
Gardner, a two-time winner of the Oval Nationals and one of the favorites for this November's edition of the race, comes into Saturday's show with a comfortable 107-point lead in the Amsoil USAC/CRA standings over Vander Weerd. Counting Saturday's race at The PAS, there are only six races to go in 2016.   This Saturday and the three nights of the Oval Nationals as well as the November 4th and 5th Western World Championships at Arizona Speedway. If Gardner prevails at the top of the heap, it will give a total of five USAC/CRA titles (he has previously won the championship in 2005, 2013, 2014 and 2015). That would tie him for first overall with rival Mike Spencer of Temecula.
Chasing Gardner and Vander Weerd and rounding out the top five in the standings are Anaheim's Jake Swanson, who won his first ever USAC/CRA main event at Peoria Arizona's Canyon Speedway Park two weeks ago, Brody Roa of Garden Grove and Williams.
Concord's Damion Gardner, show here on the inside of Temecula's Mike Spencer, is trying to tie Spencer for the all-time lead in USAC/CRA championships with five. Please give photo credit to Doug Allen.
Saturday's show will consist of qualifying, heat races, B main (if needed) and a 30-lap A Main for the USAC/CRA Series. The Senior Sprints (drivers 45 and older) and Young Gun Sprints (drivers 14-25 with no prior sprint car experience) will contest heat races and main events.
Adult tickets are $25.00. Seniors 65 and older get in for $20.00. Active military members with proper id, teens 13-18 with their school id and kids 6-12 get in for just $5.00. Children 5 and under are admitted free. The event will not sell out and there will be plenty of tickets available for everyone at the ticket window on Saturday. Parking on the fairgrounds is $8.00.
For patrons who wish to purchase tickets in advance, they can do so 24-hours a day by clicking on the following link  October 15th tickets or by calling 1-800-595-4849.
Camping is available for $25.00 per night for all PAS events.   The campground opens at noon the day before each event. Tailgating in the spectator parking lot will begin at 1:00 PM.
Amsoil USAC/CRA Points
Damion Gardner – Concord, CA – 1212
Richard Vander Weerd – Visalia, CA – 1105
Jake Swanson – Anaheim, CA – 1089
Brody Roa – Garden Grove, CA – 1003
Austin Williams – Yorba Linda, CA – 995
Mike Spencer – Temecula, CA – 896
Max Adams – Loomis, CA – 805
Logan Williams – Yorba Linda, CA – 689
Cody Williams – Corona, CA – 646
Jace Vander Weerd – Visalia, CA – 602
PAS Senior Sprints
Eddie Tafoya – Chino Hills, CA – 453
Richard McCormick – Canyon Country, CA – 452
Rick Hendrix – Palmdale, CA – 319
Bill Badger – Santa Clarita, CA – 300
Dwayne Marcum – Riverside, CA – 294
PAS Young Gun Sprints
Courtney Crone – Corona, CA – 491
Hannah Mayhew – Acton, CA – 405
Matt McCarthy – Riverside, CA – 333
Daniel Anderson – Venice, CA – 330
Timmy Fitch – Lake Elsinore – 309
The complete 2016 Perris Auto Speedway schedule is at the end of this release.
Perris Auto Speedway wants to thank its corporate sponsors.   All Coast Construction, All Seasons Tree Repair, Amsoil, Archibald's Restaurants, Ayers Hotel and Spa, BlueLine Rentals, Budweiser, Bud's Tire Pro, Center Point Church, Champion Towing, City of Perris, Country Values Magazine, Daytona Boat & RV Storage, Ed Moore Bullet Proof Driveshaft, Edelbrock, Engine Pro, Green Sheet, HD Industries, Hoosier Tires, Horizon Solar, Imola Restaurant & Bar, K&N Engineering, Luke's Transmission, Paul Oil Company, Pepsi-Cola, Pick-A-Part Auto Salvage, Pizza Factory, Pole Position, PrintItNow.com, R. David Bulen Insurance, Scott Sales, Shaver Specialties, Square H, Sunstate Equipment, Swedish Speed, Original Tommy's Burgers, Trench Shoring, US Foods, Valley News and Vista Paint.
To keep up with all of the latest Perris Auto Speedway news, photos, gossip and receive special offers, sign up at The PAS Facebook site at:   https://www.facebook.com/pages/Perris-Auto-Speedway/113876798686480?ref=hl
You can also keep up with the latest news and receive special offers from The PAS Twitter site: Perris Auto Speedway on Twitter.
Video and DVD productions of all racing events at Perris Auto Speedway are available from Loudpedal Productions. For more information on these productions you can contact them by calling (805) 844-3854, E-mailing mailto:trtruex@gmail.com or you can visit the web site LoudPedal Productions
Perris Auto Speedway is located on the Lake Perris Fairgrounds (home of October's Southern California Fair), approximately one-hour east of Los Angeles and one-hour North of San Diego. To get to the track, take the 215 freeway, exit on the Ramona Expressway and go three miles east to the fairgrounds.
racesatthepas@aol.com is the only authorized Internet address to issue official media news released from The Perris Auto Speedway or Oval Entertainment.