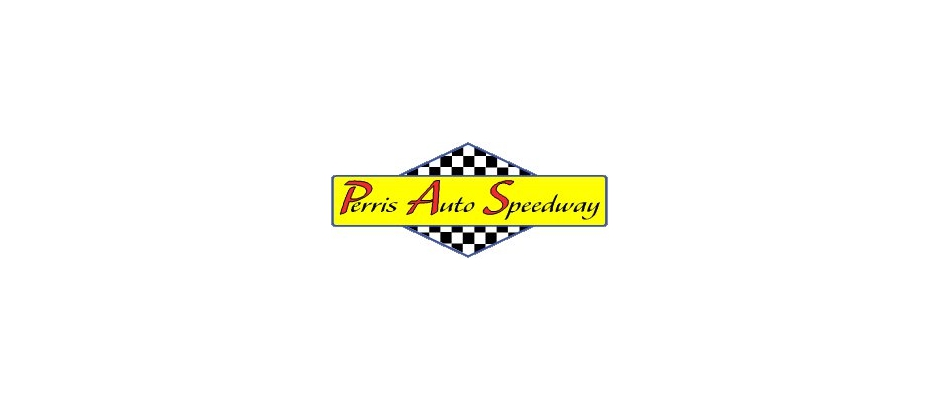 From Scott Daloisio
PERRIS, Calif. (October 26, 2016) — Updated entry list for the 21st Annual Budweiser Oval Nationals Presented by All Coast Construction at Perris Auto Speedway on November 10th, 11th and 12th.
# Driver Residence Car Owner
1 Kevin Thomas Cullman, Al 4J Motorsports
2 Austin Williams Yorba Linda, CA John Jory
3F Colton Slack Brentwood, CA Ted Finkbinder
4 Damion Gardner Concord, CA Mark Alexander
4G Chris Gansen Verdemont Heights, CA Gansen Engineering
4S Mike Spencer Temecula, CA Gansen Engineering
4D TBA Gansen Engineering
5 Chris Windom Canton, IL Baldwin Brothers
5 Logan Williams Yorba Linda, CA John Jory
5M Max Adams Loomis, CA Max Adams
5X Tom Malcolm Corona, CA Dino Napier
10 Richard Vander Weerd Visalia, CA Vander Weerd Racing
11 Dave Darland Lincoln, IN Jeff Walker Racing
12 Ronnie Gardner Corona, CA Robbie & Gaye Allen
12A Josh Pelkey Phoenix, AZ Robbie & Gaye Allen
17 Josh Hodges Tijeras, NM Jack Hodges/Sam McGhee
17X Danny Faria Jr. Tipton, CA Danny Faria Jr.
17GP Aaron Farney Brookston, IN Michael Dutcher Motorsports
21 Alex Bander Ramona, CA Richard, Vander Weerd
21AZ Stevie Sussex Laveen, AZ Michael Burkhart
21A Matt Mitchell Newport Beach, CA Michael Burkhart
30 C.J. Leary Greenfield, IN Chuck and Tammi Leary
32 Chase Stockon Fort Branch, IN Chase Stockon
36 Anthony Lopiccolo Yorba Linda, CA John Springstead
39E Kyle Edwards Fountain Valley, CA Gordon Edwards
42 Carson Macedo Lemoore, CA Dwight Cheney
42X Thomas Meseraull San Jose, CA Joshua Bates
44 Cody Williams Corona, CA John Jory
51 R.J. Johnson Laveen, AZ Bobby Martin
51T Eddie Tafoya Chino Hills, CA Eddie Tafoya
56 Ryan Bernal Hollister, CA Michael Phulps
52 Isaac Chapple New Castle, IN Isaac Chapple
64 Parker Colston Lake Elsinore, CA Richard Gore/Paul Colston
69 Randy Waitman Ramona, CA Randy Waitman
69 Bud Kaeding Campbell, CA Alan Kaiser
69 Brady Bacon Broken Arrow, OK Dynamics Inc.
81 Jon Stansbrough Brownsburg, IN Jon Stansbrough
81X TBA Steve Watt
83 Austin Liggett Tracy, CA Austin Liggett
88V Jace Vander Weerd Visalia, CA Vander Weerd Racing
91R Brody Roa Garden Grove, CA BR Performance
92 Jake Swanson Anaheim, CA Moose Racing
92M TBA Moose Racing
97 Brett Mellenberndt Sioux Falls, SD Brett Mellenbert
98 Jeremy Ellertson Lawndale, CA Jeremy Ellertson
98V Verne Sweeney Lomita, CA Ken Tracy
98JR Andrew Sweeney Torrance, CA Ken Tracy
98E Chad Boespflug Hanford, CA NineEight/EZR
First place in the Oval Nationals will pay $25,000.00, second will pay $15,000.00 and third will pay $10,000.00 at the Saturday finale. Saturday's main event will pay $1,000.00 to start. The two preliminary nights, Thursday and Friday, will each pay $5,000.00 to win and $500.00 to start. All three nights of intense racing action will be full-points paying races for the USAC National and USAC/CRA Sprint Car Series.
Teams wishing to enter the historic running of the 21st Oval Nationals can download the entry blank at the following link: http://www.perrisautospeedway.com/forms/16ovalform.html
Advanced tickets for the Oval Nationals are on sale now at: http://pas.tix.com/Schedule.aspx?OrgNum=7 or by calling 1-800-595-4849.
The complete 2016 Perris Auto Speedway schedule is at the end of this release.
Perris Auto Speedway wants to thank its corporate sponsors. All Coast Construction, All Seasons Tree Repair, Amsoil, Archibald's Restaurants, Ayers Hotel and Spa, BlueLine Rentals, Budweiser, Bud's Tire Pro, Center Point Church, Champion Towing, City of Perris, Country Values Magazine, Daytona Boat & RV Storage, Ed Moore Bullet Proof Driveshaft, Edelbrock, Engine Pro, Green Sheet, HD Industries, Hoosier Tires, Horizon Solar, Imola Restaurant & Bar, K&N Engineering, Luke's Transmission, Paul Oil Company, Pepsi-Cola, Pick-A-Part Auto Salvage, Pizza Factory, Pole Position, PrintItNow.com, R. David Bulen Insurance, Scott Sales, Shaver Specialties, Square H, Sunstate Equipment, Swedish Speed, Original Tommy's Burgers, Trench Shoring, US Foods, Valley News, Vista Paint and Weedmaps.
To keep up with all of the latest Perris Auto Speedway news, photos, gossip and receive special offers, sign up at The PAS Facebook site at: https://www.facebook.com/pages/Perris-Auto-Speedway/113876798686480?ref=hl
You can also keep up with the latest news and receive special offers from The PAS Twitter site: Perris Auto Speedway on Twitter.