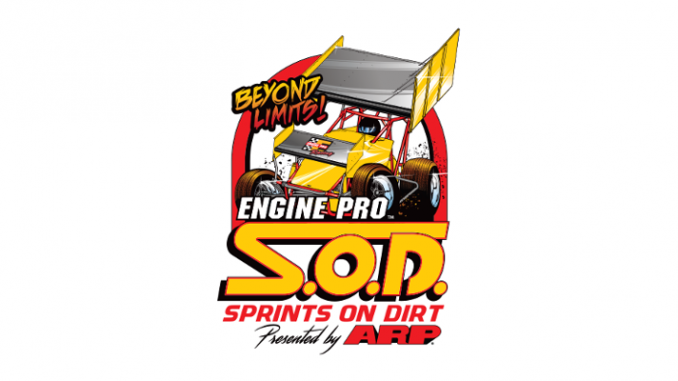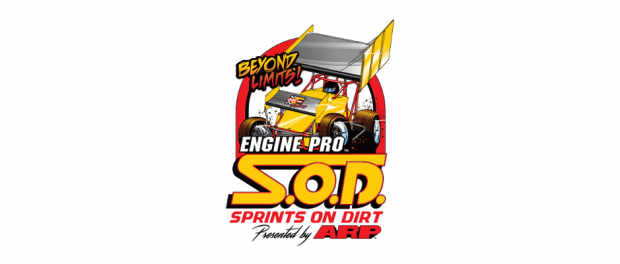 From Sprints on Dirt
ERIE, MI (October 30, 2016) – When the 2016 Engine Pro Sprints On Dirt by ARP 37th annual awards banquet commences this Saturday, November 5th in Battle Creek, Michigan, it will have quite a different look. Each of the top five drivers have come together from different segments of sprint car racing in 2015. Excitement and anticipation are increasing as the top twelve drivers will close out the 2016 season in a big way.
When the new Engine Pro Sprints On Dirt presented by ARP "beyond limits" format was introduced in September 2015, many people questioned whether competitors would support it. Long-time Sprints On Dirt Series title sponsor Engine Pro, understandably skeptical, pledged its full support. Hoosier Racing Tire worked diligently to design and develop tires that would make the format a success.
SOD season champion Brian Smith was a regular primarily at Fremont (OH) Speedway, but also at Attica Raceway Park in the FAST 410 series. Second place Steve Irwin ran mostly non-wing shows with only an occasional wing event. Third place veteran Mark Aldrich ran with the 360 SOD sprints. Fourth place John Gall raced at Butler Motor Speedway in the 410 winged sprints. Justin Ward was a lightning sprint champion. Numerous drivers from several states competed in 2016 SOD events as wide-spread interest in the new format increased.
The ability to attract drivers from a variety of backgrounds in just its first season shows the strength and acceptance of SOD's unlimited format. Careful, precise planning helped SOD create the format that remained unchanged and stable throughout the entire season; it will also remain unchanged for 2017.
For more information about Engine Pro, go to www.enginepro.com. For more information about ARP, go to www.arp-bolts.com. Read all about Sprints On Dirt at www.sprintsondirt.com.