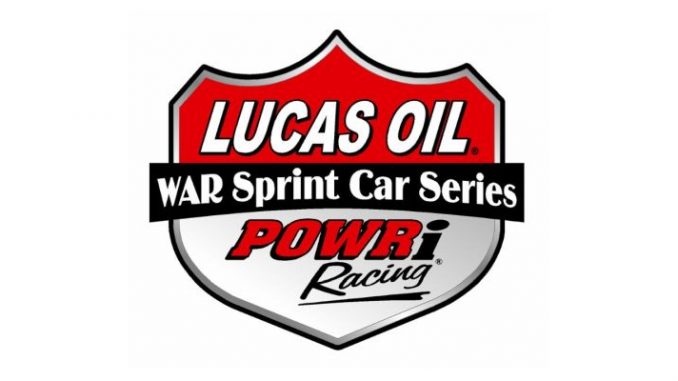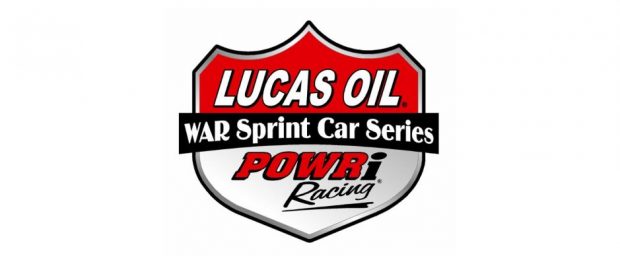 From POWRi
Belleville, IL (November 7, 2016) – Performance Open Wheel Racing, Inc. (POWRi) has officially expanded the brand into the non-wing sprint car circuit by partnering with the Kansas City, Missouri-based Wingless Auto Racing (WAR) Sprint Car Series to form the Lucas Oil POWRi WAR Sprint Car Series. This partnership was formed with drivers and their teams in mind to continue to develop sprint car racing in the Midwest.
"We are very excited about the opportunities and doors that have opened for WAR this off season now that this partnership is finalized," said Casey Shuman. "When we entered into discussions with POWRi about this partnership, Brooke and I were concerned about keeping the authenticity of our series intact while holding true to our core values. We were very happy to find that Jason McCord and the whole POWRi team shared our concerns and goals. Therefore, the decision to move forward with the partnership was simple. This allows us to explore options such as increasing the point fund, national television opportunities, and expanding into new regions of the country. We are working on the 2017 schedule and it will be released around the same time as the rest of the POWRi series."
"POWRi has had their eye on non-wing sprint car racing for quite some time," said Jason McCord, POWRi Director of Competition. "Casey [Shuman] and the WAR series are the perfect partner for POWRi to expand the brand into the sprint car scene. Casey brings a wealth of knowledge to the table with his successful series. He will continue to run the newly formed Lucas Oil POWRi WAR Sprint Car Series as the director. We want to continue the success that Casey has had and build on that."
Stay tuned for more exciting news regarding the 2017 season at www.Powri.com or www.WARSprints.com.
Lucas Oil is the title sponsor for the POWRi WAR Sprint Car Series. For further information about Lucas Oil products, visit www.lucasoil.com.
For further information, visit www.powri.com, "Like" POWRi on Facebook and follow @POWRi_Racing on Twitter.