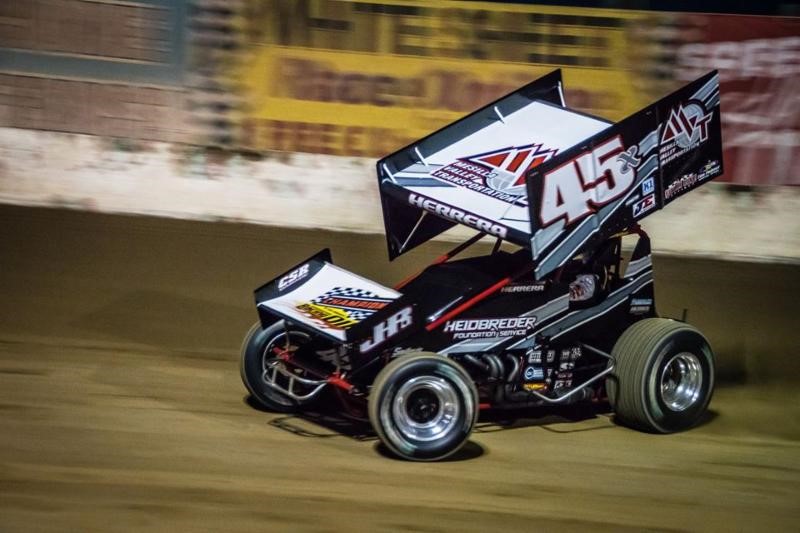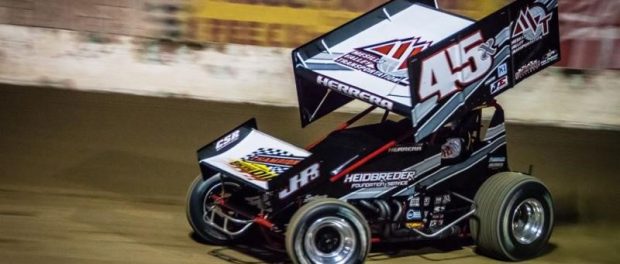 From Inside Line Promotions
SAPULPA, Okla. (Nov. 8, 2016) – Johnny Herrera is rolling as the 2016 season is coming to an end this weekend.
Herrera recorded two top-five finishes last weekend during the Fall Fling to give him 10 top 10s in his last 11 races, including seven top fives during that stretch.
The Lucas Oil ASCS National Tour doubleheader at Creek County Speedway began on Friday with Herrera maneuvering from fifth to win a heat race. He then placed seventh in a qualifier, which ranked him 10th in overall points.
"We were rolling really good, but the qualifier got us behind a little bit," he said. "We were a little too free in the qualifier. Plus, we were racing with some guys who don't know how to race very well. We got run into a couple of times."
Herrera continued to move forward in the main event as he advanced from his 10th starting position to place fifth, which was only one spot out of locking into Saturday's feature redraw.
"There were some guys who passed, but it was hard to pass," he said. "The further you get to the front the harder it gets. We got to fourth on a restart toward the end, but I gave it back up the next corner and settled for fifth. A few of us were all right there. It was one big glob of cars right there except for Sam (Hafertepe Jr.), who got away once he got the lead."
Herrera's strong performance continued on Saturday as he again won a heat race before picking up a position to finish fourth in a qualifier. That ranked him fifth in overall points and lined him up ninth in the feature behind the locked-in cars.
"We were decent again," he said. "I think if we could have started on the front row, if we didn't win we'd run second. We ran sixth most of the race and snuck by Kyle Bellm on the last lap coming to the checkered."
Herrera's fifth-place finish was his 29th top five of the season.
The team will head to Cocopah Speedway in Somerton, Ariz., for the ASCS National Tour season finale this Friday and Saturday.