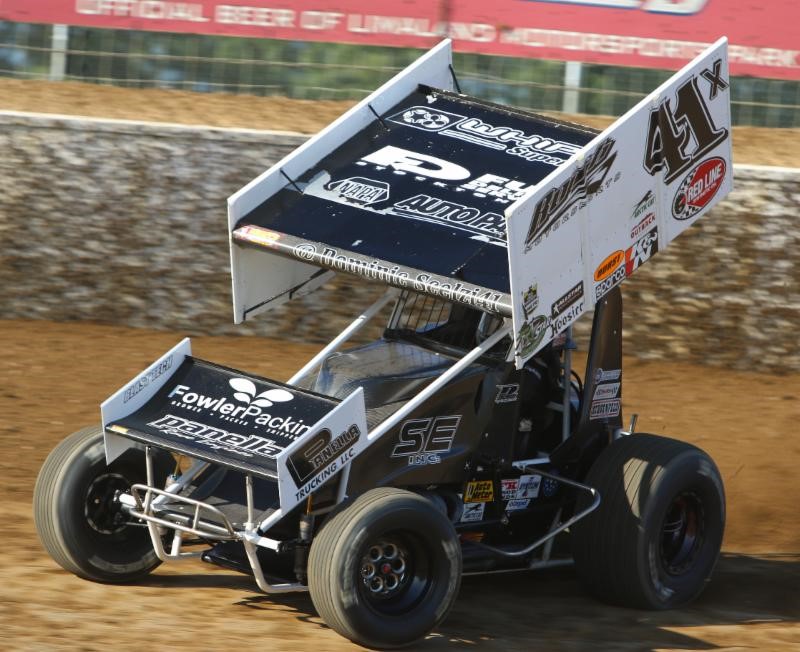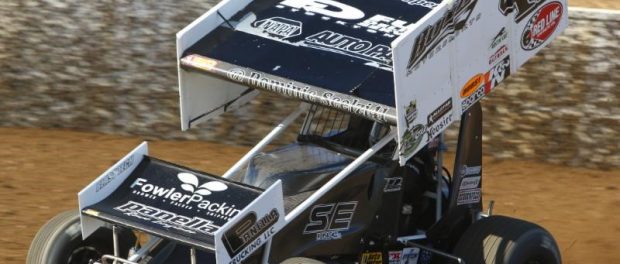 From Inside Line Promotions
SOMERTON, Ariz. (Nov. 14, 2016) – Dominic Scelzi capped an exciting 2016 season with a stout performance in the desert last weekend when Scelzi led his Roth Motorsports backed, family owned team to a pair of eighth-place results at Cocopah Speedway during the Lucas Oil ASCS National Tour season finale.
"I think it was probably the best weekend all year," he said. "Winning would have been better than running eighth, but we went there with a goal to try some new stuff to get me more comfortable and find stuff we've been looking for. Everything we tried to get we got. I couldn't be more happy."
The action began on Friday with Scelzi placing sixth in a heat race before he advanced from 10th to seventh in a qualifier. That relegated him to a B Main, which he won to transfer into the back of the main event at the 3/8-mile oval.
"We were a little tight early," he said. "We made a couple of small changes, changes we would have never thought of doing and it worked big.
"In the feature I was running the top really well. The top was a little bit faster, but there were a couple of times I had to run the bottom or the middle. Whenever I'd have to do that I was better than the guys around me. I could run right up to a guy's bumper, pull off the cushion and get him set up to pass him. I never had to race anyone. To pass that many cars in a green-to-checkered race said a lot about how good we were. That was a huge confidence booster going into Saturday."
Scelzi charged from 17th to the eighth-place finish in a non-stop race. Here is a link to watch the feature: https://youtu.be/Bxl8iEtQNn0.
The team took momentum into the finale on Saturday, when the competition started with Scelzi powering from eighth to third place in a heat race and from sixth to third place in a qualifier. That ranked him second in overall points and lined him up sixth (behind the four locked-in drivers from Friday's event) for the feature.
"In the main event we did a couple of things to tighten up, but we didn't go all the way," he said. "It helped us when the cushion got to the fence, but I think it hurt us when we had to pull down into the slick. If the yellow didn't come out with nine laps to go we had a shot at running in the top five."
Scelzi battled for a top five throughout the feature before dropping a pair of positions on a late-race restart to end eighth. Here is a link to watch the main event: https://youtu.be/h5hrHyLrGUE.
"My brother, Gio, was the crew chief all weekend and we worked really well together," he said. "Gio made a lot of good calls. I want to thank Eric Prutzman for coming out and helping us as well. I appreciate his hard work as well as my brother's."