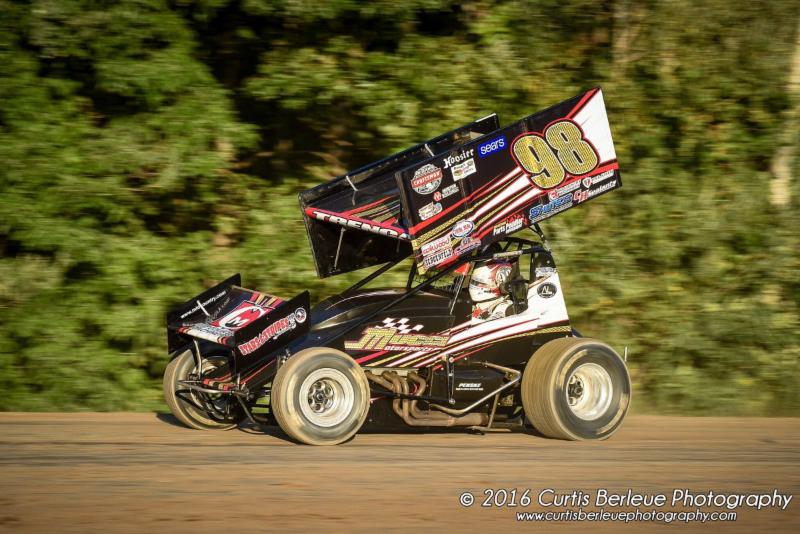 From Inside Line Promotions
CLAY, N.Y. (November 16, 2016) – Joe Trenca continued his progression through the sprint car ranks during the 2016 campaign.
The Mucci Motorsports driver posted career-best marks with five top fives and 10 top 10s, including a pair of podium finishes.
"There were a lot of good times this year," he said. "I don't know if there was one race that sticks out. I think the highlight was being consistent in the 360. That was the best part. We found a shock and bar package that seemed to help us hit our stride at the end of the year."
Trenca's season-best result of third place occurred twice – in June at Stateline Speedway in Busti, N.Y., and in September at Thunder Mountain Speedway in Center Lisle, N.Y.
The second result was part of the final stretch of the season when Trenca garnered three top fives and five top 10s during his final nine races.
Approximately one third of Trenca's 30 races this season came in the 410ci division.
"We didn't have the finishes we wanted, but it's a whole different venture for us," he said. "Not really seeing any type of tracks in Pennsylvania like we have at home, it's tough to go there and race. Plus, Pennsylvania is the toughest place in the country to run 410s. It was tough, but I know what we were lacking to be a little better."
Trenca said the Mucci Motorsports team is aiming for 25-to-30 shows in the 410 and 20-to-25 in the 360 next year.
"We're already way ahead preparing for next year," he said. "I've got two cars rebuilt and ready to go. We've changed a few things we think will help us. I'm excited. I wish the season started in a week or two.
"I want to thank my grandpa and family for their support as well as our sponsors and fans. We progressed a lot in 2016 and I can't wait to see what 2017 has in store."