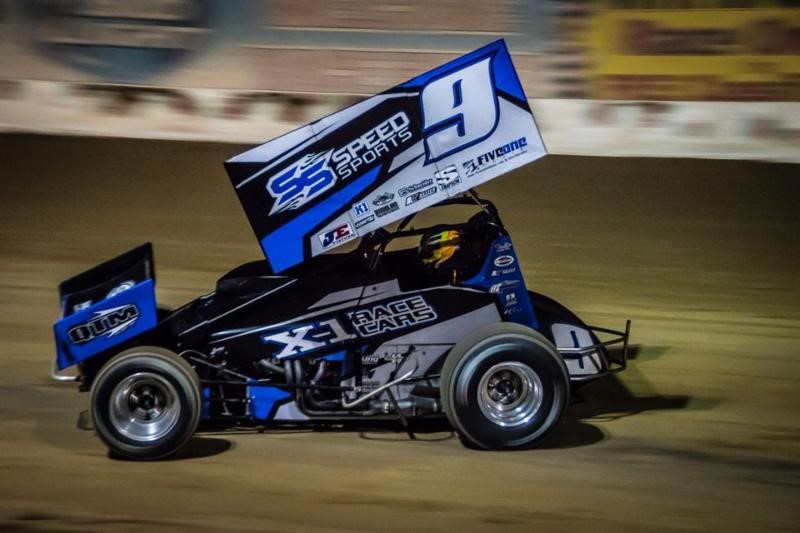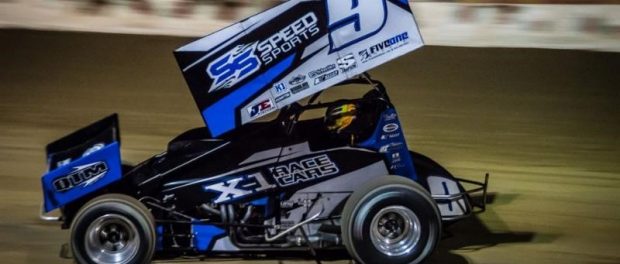 From Inside Line Promotions
SOMERTON, Ariz. (Nov. 17, 2016) – Ryan Smith left the chilly confines of Pennsylvania last weekend and traveled to sunny Arizona to take on the best 360ci sprint car drivers in the country.
Smith forged a relationship with Ryan Linder last January when he drove for Linder's X-1 Race Cars team during the 2nd annual Winter Heat Sprint Car Showdown at Cocopah Speedway. Smith's Warko Group team purchased an X-1 chassis from Linder to use this past summer and Smith also hosted Linder a couple of weeks ago to help him make his 410ci sprint car debut.
Linder returned the favor by bringing Smith to Arizona last Friday and Saturday for the Lucas Oil ASCS National Tour season finale at Cocopah Speedway to once again compete in the X-1 Race Cars house machine.
"It was a lot of fun hanging out with Ryan the past couple of weeks," Smith said. "It's a shame we had some minor motor issues when he came up to run Susky."
Smith said the races at Cocopah Speedway were used to begin the 2017 chassis design process.
"We used the races to try a different style of chassis," he said. "It was more of an R&D weekend. We worked on the setup all weekend and got better and better. The car was faster every time we went on the track."
On Friday Smith had great success in his heat race and qualifier – finishing second and fourth, respectively. However, he slid back a couple of positions in the feature to score a 13th-place finish.
Smith again had a strong performance in his heat race and qualifier during the Saturday finale, placing fourth in the heat before winning the qualifier. In the feature Smith started ninth and battled close to the top five throughout the main event before coming home sixth.
"All in all it was a great weekend," he said. "We competed against the best 360 racers in the country and made the show both nights. It's great to work with Ryan. He's a one-man band and we want to help him get his chassis business going.
"Ryan builds consistent stuff and builds it how you want it. He not only is a chassis builder, but he drives these things and that makes communication about what the car is doing a lot easier."
Smith said the Warko Group team plans to utilize the X-1 Race Car chassis in 2017.
"We have developed a great partnership and Ryan has become a good friend," he said. "I really wanted to get a win this year in one of his chassis. But we will try to build on this and hopefully sell some cars for him."
Linder would like to thank Speed Sports AZ, Linder Klauer, PLLC Accountants, 51 Media, Apartments Resurfacing, Keizer Aluminum Wheels and 87 Speed for support throughout the season and helping provide the opportunity for Smith to race last weekend.