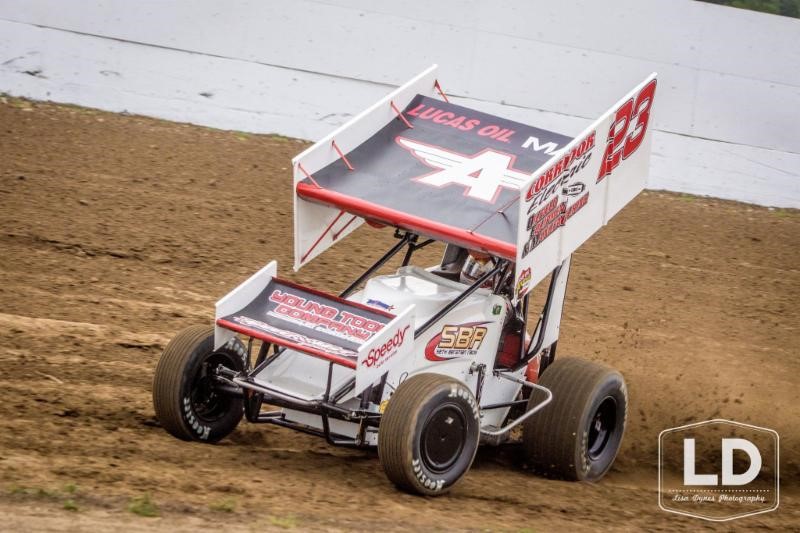 From Inside Line Promotions
SHAWNEE, Okla. (Nov. 21, 2016) – Seth Bergman was victorious in five different states during his 2016 campaign.
Bergman captured a pair of victories in both Mississippi and South Dakota as well as wins in Oklahoma, Missouri and Arizona.
His biggest triumph of the year came during the final weekend of the season when he claimed his lone Lucas Oil ASCS National Tour win on Nov. 11 at Cocopah Speedway in Somerton, Ariz., which helped propel him to an eighth-place finish in the ASCS National Tour championship standings despite missing several races.
"That was a great way to end the season and send us into the offseason with momentum," he said. "We had a lot of ups and downs this year. I set a really high goal of winning a lot of races and we didn't accomplish that, but we have a lot of things we can be proud of."
Bergman also won with the ASCS Southern Outlaw Sprints, USCS Series, ASCS Red River Region, Midwest Sprint Touring Series, ASCS Warrior Region and ASCS Southwest Region.
"We feel like we can compete for the win at any 360ci event around the country," he said. "We pride ourselves on winning at a lot of different tracks in different states. I think winning at six race tracks in five different states with seven different series shows our diversity."
Bergman has earned 30 feature victories during the past three years.
"We didn't get as many wins as I would have liked this year, but I know our team is on the right path," he said. "I want to thank my family, sponsors and fans for their support. I'm excited for what next year has in store for us and I can't wait to get 2017 underway.