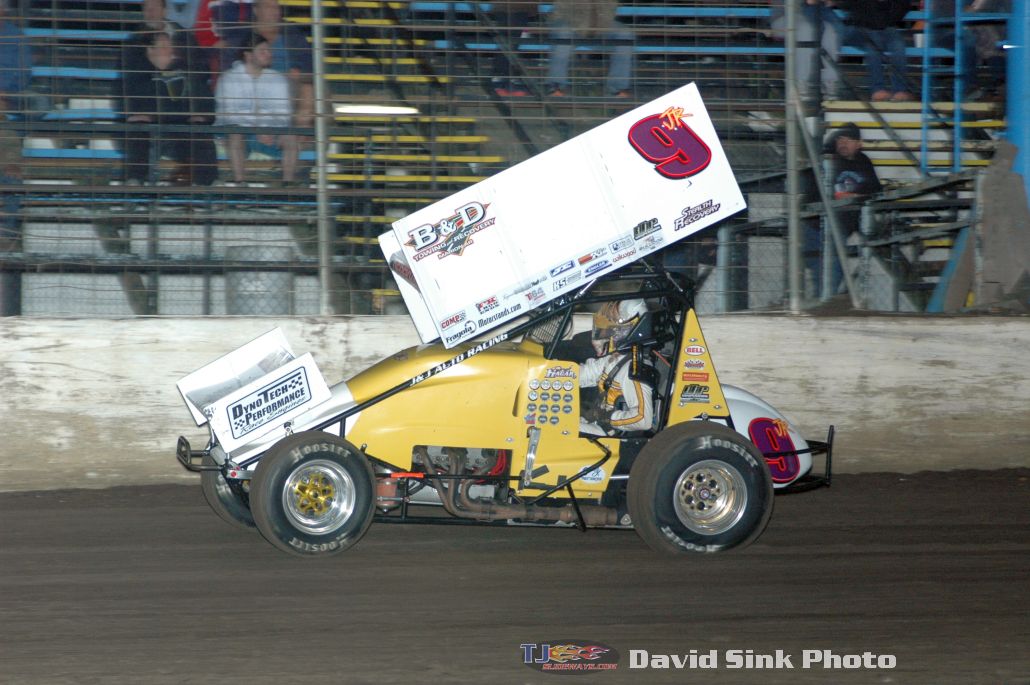 From Inside Line Promotions
MARION, Ark. (Nov. 23, 2016) – Derek Hagar tied his season-high total of 16 feature wins in 2016 to give him double-digit victories during four straight seasons.
The numerous trips to Victory Lane also led to the USCS Mid South championship, which makes Hagar a title winner in all three USCS regions during his career.
"It feels pretty good because it puts our name in there as a three-championship winning team," he said. "We've won all three of them and are in that group with Terry Gray, Kenny Adams and several others. It's something to be proud of. I couldn't be happier for my guys and everyone who is associated with this team."
Hagar said the strong season got off to a great start in early March when he swept the $10,000-to-win Park City Cup/Air Capital Shootout, which was the inaugural GoMuddy.com National Sprint League 360 Sprint Car Series event, at 81 Speedway in Park City, Kan.
"I think it all goes back to sweeping the weekend in Kansas for our biggest payday since we started racing," he said. "That carried a lot of momentum into the year. We kept winning and we kept everything flowing the right way."
Hagar led the USCS Series with nine victories and he scored his second USCS Speedweek title in the last three years as he earned a podium finish during all five races.
In addition to Kansas, Hagar was victorious at a dozen other tracks in Tennessee, Arkansas, Missouri, Mississippi and Alabama.
"I take pride in the 16 wins because we raced with the best of the best everywhere," he said. "To be able to win 16 times in a year not just racing one series or one track, that says a lot about the team."
Two of the special wins came during the Hooker Hood Classic and Ralph Henson Memorial – both held in his home state of Arkansas.
"We seem to do our best during the classic and memorial races," he said. "The Ralph Henson Memorial was a pretty big win for us. To bang wheels with Sammy Swindell and come out on top was a big night for us. To race close and hard with Sammy … he's one of the best in the sport. Any time you can beat him it's something to be proud of."
Hagar also produced his career-best result during the Short Track Nationals with an eighth-place finish and his final win of the year came during the season finale as he garnered a triumph during the Flip Flop 50.
"I want to thank everyone who has helped with this team," he said. "My family, crew, sponsors and fans are all part of making it such a successful season."