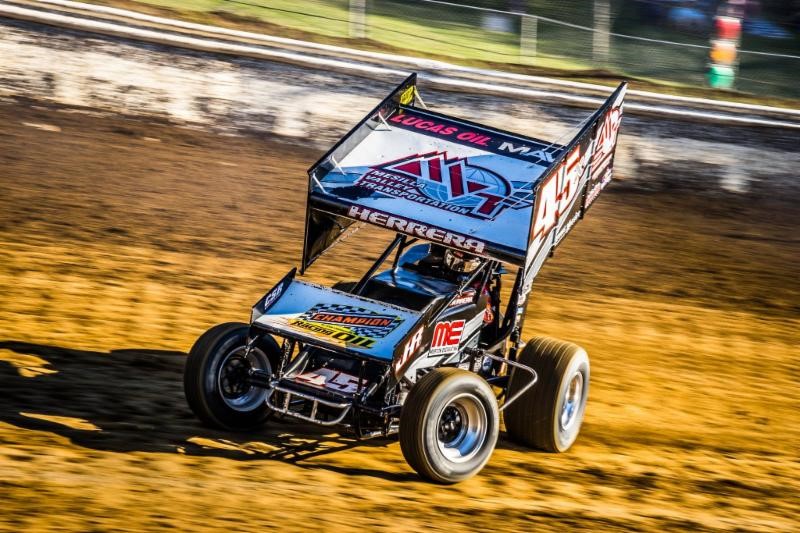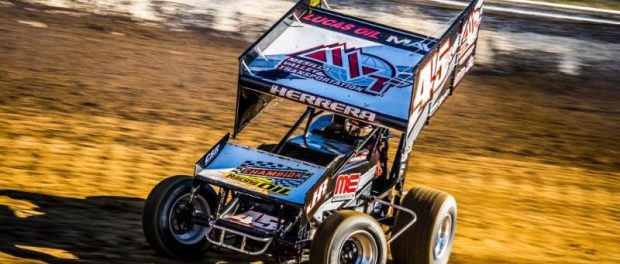 From Inside Line Promotions
BROKEN ARROW, Okla. (November 22, 2016) – Johnny Herrera tied his career-best runner-up result in the Lucas Oil ASCS National Tour championship standings in 2016.
The second-place finish marked the sixth consecutive season that Herrera has placed in the top four of the standings. He ranked second in the series in wins (six), top fives (24) and top 10s (32).
"We had our best season with the ASCS National Tour," he said. "Sam Hafertepe Jr. just put together a few better runs. Congratulations to Sam and his team. Of course our goal was to win the championship, but we have a lot to be proud about in what turned out to be our best season on the tour."
Herrera's career-best six feature victories doubled his total from last season.
He won the season opener on March 17 at Heart O' Texas Speedway in Waco, Texas, before claiming the series debut at Hartford Speedway in Hartford, Mich., on June 3. Herrera swept a doubleheader at Black Hills Speedway in Rapid City, S.D., on July 22 and July 23, and he won a preliminary night of the Hockett/McMillin Memorial at Lucas Oil Speedway in Wheatland, Mo., on Sept. 22 and a preliminary night of the Winter Nationals at Devil's Bowl Speedway in Mesquite, Texas, on Oct. 13.
Herrera also captured an ASCS Red River Region triumph at Texas Motor Speedway in Fort Worth, Texas, on Sept. 10.
"We won a good number of races and some big events," he said. "It's special any time you can win at the Hockett/McMillin Memorial and winning during the Winter Nationals was huge as well."
Herrera, who hasn't competed in a 410ci winged sprint car very often during the past few years, also scored his first top 10 with the World of Outlaws Craftsman Sprint Car Series since July 2009 with a 10th-place result at Salina Highbanks Speedway in Salina, Okla., in October.
"We had some great achievements this year thanks to the help from our great marketing partners, my family and Chris, who is a huge asset for this team," he said. "We're excited to get 2017 started and go after the ASCS National Tour championship."