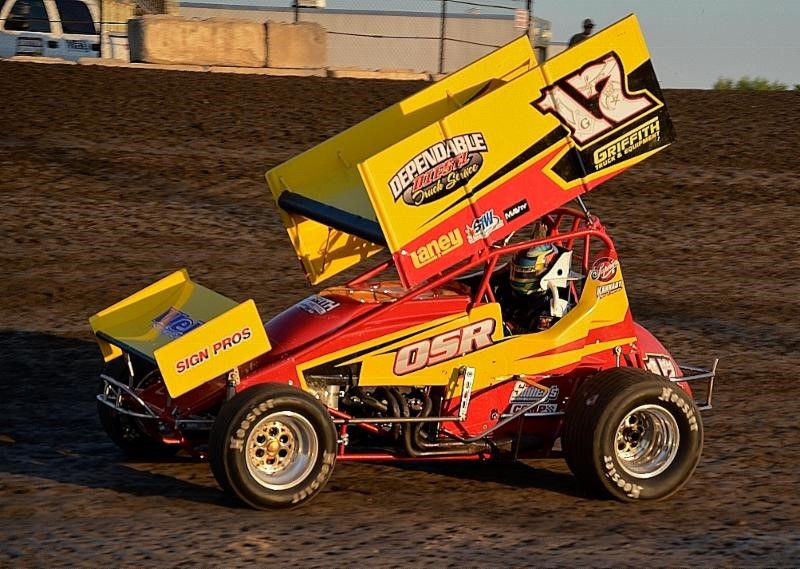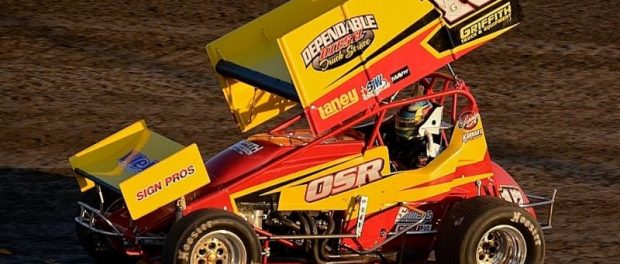 From Inside Line Promotions
DANBURY, Texas (November 22, 2016) – The 2016 season was a trying one for Ray Allen Kulhanek, who was sidelined for approximately six weeks because of burns sustained while racing.
While the difficult point in Kulhanek's racing career was looking to end the year on a sour note, Kulhanek climbed back in the cockpit for one final time and flipped the devastating injury on its side.
Kulhanek captured the Texas Grand for the second straight season as the 305ci winged sprint car win earlier this month provided him with a storybook ending to what could have been a disastrous season.
"That accident was scary," he said. "No driver wants to go through anything like that or see another driver go through anything like that. I had a lot of mental things running through my mind. I didn't want to end the year with the accident being the last memory of racing I had. To be lucky enough to get back in a car is a blessing."
Kulhanek scored four feature victories during the year, including three straight weekends with a triumph in July. A win on July 15 at Texarkana 67 Speedway in Texarkana, Ark., capped that string of success and provided one of the biggest moments of the season for Kulhanek.
"I think the highlight of the year is between the last race I won and the one at Texarkana, which was the first night I drove for Bruce Griffith," he said. "Being a new car, new team, different engines … to go out and win the first night was a confidence booster to know you can adapt quickly."
Kulhanek and Griffith put together several solid performances during the second half of the season and the duo is excited to announce it will head onto the Lucas Oil ASCS National Tour full time in 2017.
"I've worked really hard trying to go run the ASCS National Tour," Kulhanek said. "I'm pretty excited to do that and feel blessed to have the opportunity. To team up with a guy as established as he is it's an honor and a blessing. I'm not going to race for anything less than the championship. I know that we're capable of doing it. We have to put all the right pieces of the puzzle in the right place. It's going to be a lot of work over the winter."
Kulhanek said the team is looking to hire a full-time crew member. Interested applicants can call Kulhanek at 281-825-8766.
"I had some good runs that we didn't get results on," he said. "We had good speed all year long. We just needed Lady Luck to be a little friendlier and hopefully she will be next season.
"I want to give a special thanks to Bruce for the opportunity as well as Keith Odom, Mark Jones and Tim Cooper with Big Bass Tour, Randy with Alcon Construction, Marvin and Peggy Pearson as well as Dave and Beverly Miller with Miller's RV Park for all they have done. All of my sponsors are amazing and I feel so grateful for their support."