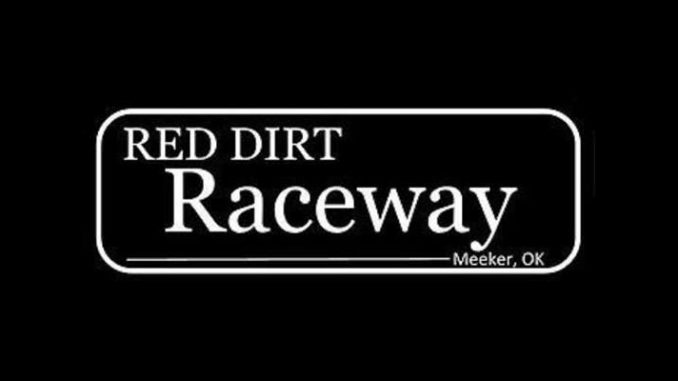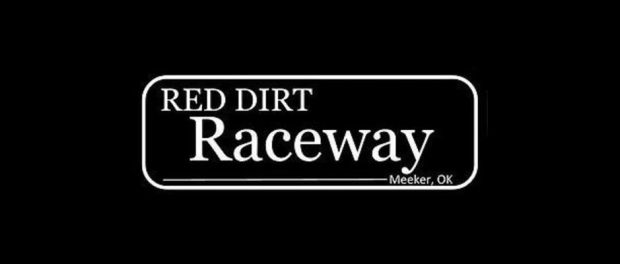 From John Rittenoure
MEEKER, Okla. (December 13, 2016) – Twenty-six nights of racing including eight nights of special events highlight the 2017 schedule of events for Red Dirt Raceway.
Promoter Cody Brewer will open the track for practice on the Sundays of March 19th and 26th at 2 p.m. Opening night will be March 31st with Sprints, Sport Mods, Pure Stocks and Mini Stocks in action capped by a fireworks show.
The green flag will drop on the first of eight special events April 7th with the Sooner Late Model Series seeing action. The Sooner late models return on June 2nd and close out the Red Dirt Raceway season on October 20th with the 4th annual Mark Robinson Memorial.
The Sprint Series of Oklahoma has booked races for May 5th, June 30th and September 8th.
POWRi West midgets will visit on September 29th and the Ameri-Flex / OCRS sprinters will be joined by non-wing micros on Sunday, October 8th. A 40-lap OCRS feature will highlight the show which will also feature a vintage race car show and racers reunion in a "Salute to State Fair Speedway."
No racing is schedule for the months of July and August. The weekly show will usually consist of four but no more then five classes.
More information about Red Dirt Raceway can be found on the web at RedDirtRaceway.com.
2017 Red Dirt Raceway Schedule – Meeker, OK
March
Sunday, March 19th
2:00 P.M.
Practice
All Cars
Sunday, March 26th
2:00 P.M.
Practice
All Cars
Friday, March 31st
7:30 P.M.
Racing – Opening Night – Fireworks
Sprint Cars, Sport Mods, Pure Stocks, Mini Stocks
April
Sunday, April 2nd
2:00 P.M.
Practice
All Cars
Friday, April 7th
7:30 P. M.
Racing – Special
SOONER LATE MODELS, Sport Mods, Pure Stocks, Mini Stocks
Friday, April 14th
7:30 P. M.
Racing
Sprint Cars, Sport Mods, Pure Stocks, Mini Stocks, Non-Wing Micros
Friday, April 21st
7:30 P. M.
Racing
Sport Mods, Pure Stocks, Mini Stocks, Non-Wing Micros
Friday, April 28th
7:30 P. M.
Racing
Sprint Cars, Sport Mods, Pure Stocks, Mini Stocks, Non-Wing Micros
May
Friday, May 5th
7:30 P.M.
Racing – Special
SSO-Sprint Series of Oklahoma, Sport Mods, Pure Stocks, Non-Wing Micros
Sunday, May 7th
2:00 P.M.
Practice
All Cars
Friday, May 12th
7:30 P.M.
Racing
Sprint Cars, Sport Mods, Pure Stocks, Mini Stocks, Non-Wing Micros
Friday, May 19th
7:30 P.M.
Racing
Sport Mods, Pure Stock, Mini Stock, Non-Wing Micros
Friday, May 26th
7:30 P.M.
Racing – "Fallen Hero 50" – Fireworks
Sprint Cars, Sport Mods, Pure Stock, Mini Stocks
50 lap Sport Mod Feature
June
Friday, June 2nd
7:30 P.M.
Racing – Special
SOONER LATE MODELS, Sport Mods, Pure Stocks, Non-Wing Micros
Sunday, June 4th
2:00 P.M.
Practice
All Cars
Friday, June 9th
7:30 P.M.
Racing
Sprint Cars, Sport Mods, Pure Stocks, Non-Wing Micros
Friday, June 16th
7:30 P.M.
Racing
Sprint Cars, Sport Mods, Pure Stocks, Mini Stocks, Non-Wing Micros
Friday, June 23rd
7:30 P.M.
Racing
Sport Mods, Pure Stock, Mini Stock, Non-Wing Micros
Friday, June 30th
7:30 P.M.
Racing – Special
SSO-Sprint Series of Oklahoma, Sport Mods, Pure Stocks, Mini Stocks
July and August – Summer Break – NO RACING
September
Friday, September 1st
7:30 P.M.
Racing
Sprint Cars, Sport Mods, Pure Stocks, Mini Stocks
Friday, September 8th
7:30 P.M.
Racing – Special
SSO-Sprint Series of Oklahoma, Sport Mods, Pure Stocks, Non-Wing Micros