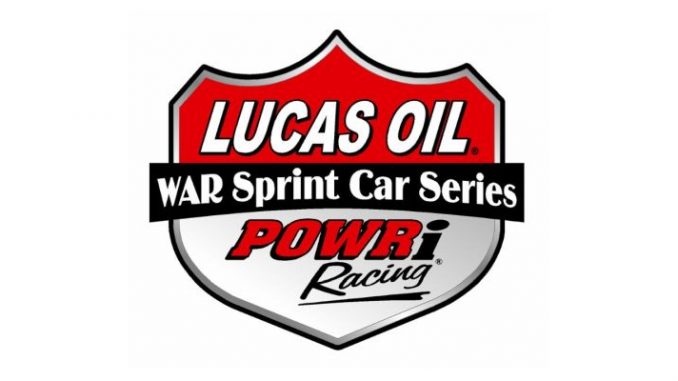 From Brooke Rowden
INDIANAPOLIS (December 22, 2017) – The Lucas Oil POWRi/WAR Sprint Car Series will lay claim to a new state this coming February after aligning a fresh partnership with Wildcat Raceway in Tuscon, Arizona to sanction the 360 Wildcat Winter Sprints series.
The POWRi/WAR Sprints debut in the Grand Canyon state on February 4, 2017 at Wildcat Raceway paying $3,000 to win and $250 to start. There will be a follow up two-day weekend of competition on the 3/8 mile oval February 17-18, 2017 paying $2,000 to win Friday and $3,000 to win the Saturday night finale.
The February 18 event will add an exciting opportunity to racers involved as the program will air on MAVTV as part of the famed "Dirty 30" television series.
"We are excited to bring our series to the Southwest and offer a breath of fresh air to the dedicated racers in the great state of Arizona," said Series Director Casey Shuman, "With my dad (Ron Shuman) coming on board, it's going to be special. We want to run a fair and safe program. Our series, as always, will also focus on ensuring everyone who joins us has fun and enjoys the experience."
All three events will run with very simple rules as listed below:
-Hoosier 16″ Medium RR tire is required
-No cockpit adjustable shocks
-1,475 lb. weight rule
-360 cubic inch engines
-Any proper, unmodified racing muffler will be allowed
Please feel free to contact Beau Brandt at Wildcat Raceway (602) 463-3446, or Casey Shuman with POWRi/WAR at (317) 809-9657 with any questions/concerns.