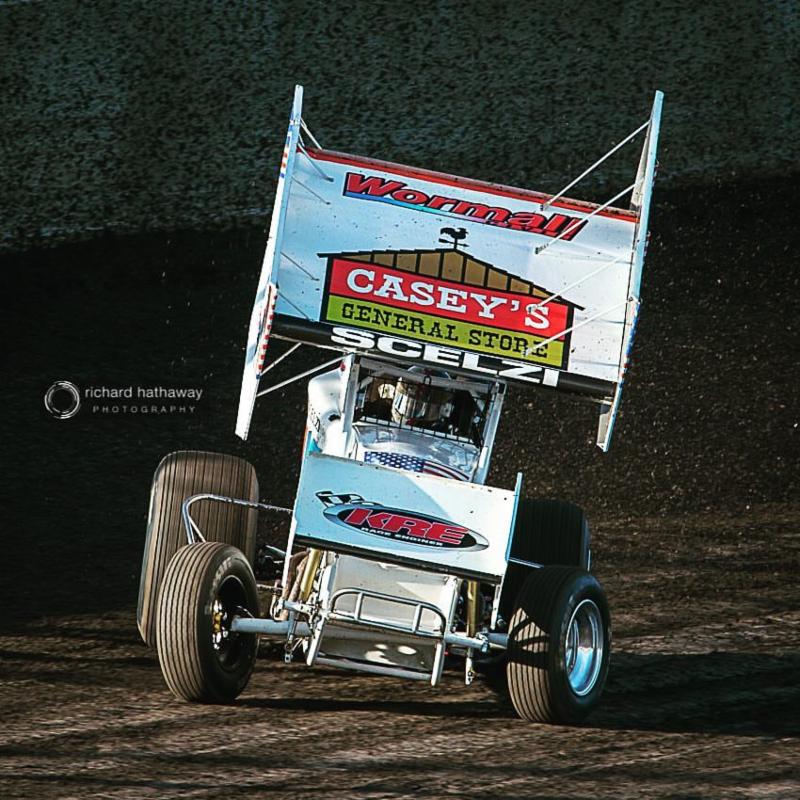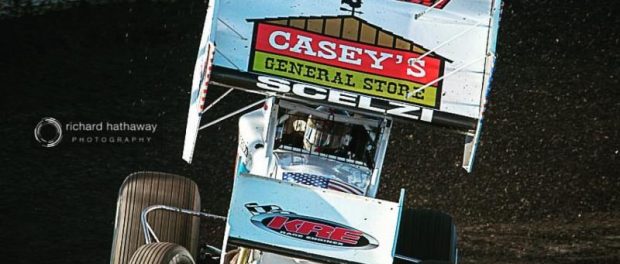 From Inside Line Promotions
KWINANA BEACH, Western Australia, Australia (Jan. 3, 2016) – Dominic Scelzi wrapped up the four-race USA vs. WA Sprintcar Speedweek by producing his best-ever finish in Australia on Sunday when he powered to a runner-up result at Perth Motorplex.
The Fresno, Calif., resident recorded two podiums, three top fives and four top 10s to finish tied for third place in the Speedweek standings.
"We tied our teammate, Brian Brown, for third in the standings so that was a great showing for us," he said. "I can't thank my brother, Giovanni, as well as Shane Farmer, Michael Keen and the entire Wormall Motorsport team for making this happen. To have the speed we had all week was a big confidence booster and should lead us to more strong results in the future."
Scelzi, who is driving for Wormall Motorsport during his first-ever trip to race in Australia, kicked off last weekend on Friday at Quit Bunbury Speedway in Bunbury, Western Australia, by qualifying fourth quickest.
He was on pace to win his first heat race before a cut tire dropped him to a fifth-place result. Scelzi then advanced from sixth to fourth place in the second heat race. That lined him up on the inside of the fourth row for the main event.
"There was no passing," he said. "The track was one lane through the middle without lifting. We had a great car, but it was impossible to pass. We took advantage of the opportunities we got to pass a couple of cars and earn a top five."
Scelzi maneuvered to a fifth-place result. Here is a link to watch the feature: https://youtu.be/AUH2oPEXENY.
The USA vs. WA Sprintcar Speedweek concluded on Sunday at Perth Motorplex, where Scelzi timed in seventh quickest during qualifying. He then placed fourth in the first heat race and rallied from sixth to third place in the second heat. Scelzi advanced through the pole shuffle to finish second, which started him on the outside of the front row for the main event.
"The polesitter got the jump and took off," he said. "The groove was around the bottom. About halfway through the race when we were in traffic I got to his rear bumper. He went high to lap a car and I went low. Unfortunately, the lapped car ran me out of room and by the time I got by him the leader was gone."
Scelzi's second-place finish marked his second podium in the last three races. Here is a link to watch the feature: https://youtu.be/WEVFWAeCyIY.
He is scheduled to compete this Saturday at Murray Bridge Speedway in Murray Bridge, South Australia, Australia, with the Ultimate Sprintcar Championship.